MI vs SRH Live Update: The Mumbai Indians' performance in the Indian Premier League 2022 was forgettable. They only managed to record their first victory after eight previous unsuccessful tries. Tilak Varma is one of the many new and excellent skills that the five-time winners were able to unearth, even though they had a less than stellar season overall. The five-time champions found several new and amazing talents in their batting and bowling.
As a result of his few big knocks, Varma has emerged as the star of the middle order for MI this season. Sunil Gavaskar, a batting icon in India, has heaped admiration on the up-and-coming cricketer. He said that he has the potential to be an all-format batsman for India. The former cricketer-turned cricket commentator stated that the 19-year-old player has the fundamentals of the game down pat at this point.
Sunil Gavaskar about Tilak Varma, "He's got the basics right"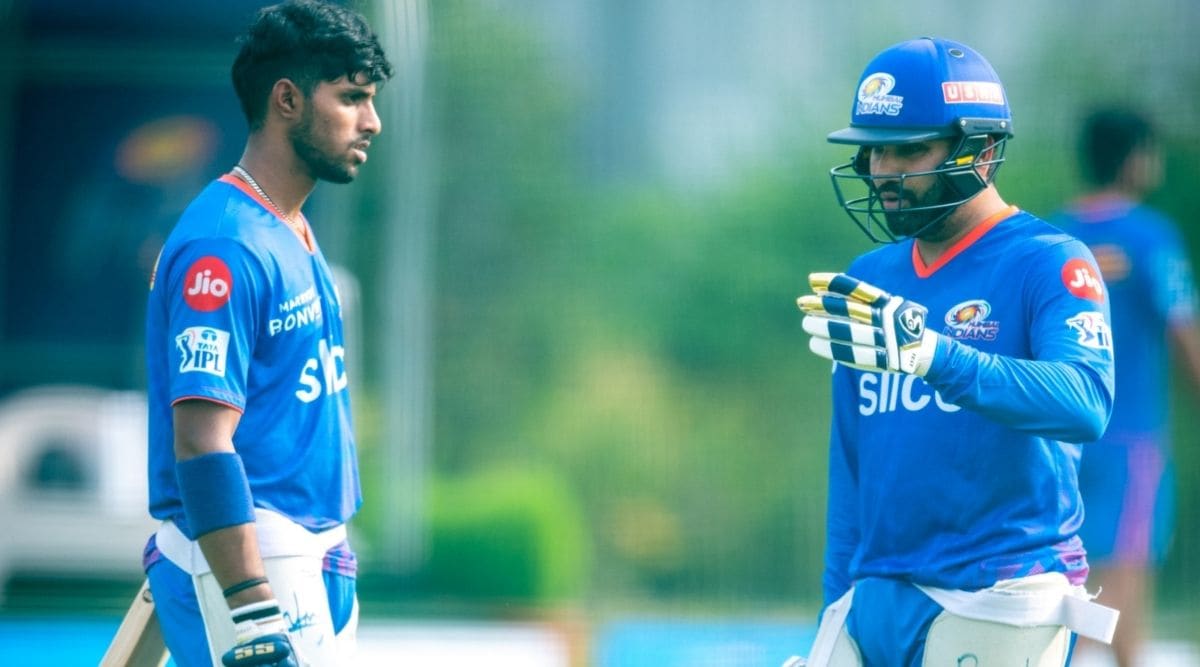 "Rohit Sharma is correct when he says that he (Tilak Varma) has the potential to be a player for India in all formats. It is now his responsibility to work that little bit more, get his fitness going, become a little tighter as far as the technique is concerned, and show that Rohit was correct," Sunil Gavaskar said as reported by The Indian Express.
"He's got the fundamentals down. In a strict sense, he is correct. He positions himself just behind the ball's line. He has a perfectly straight bat. While he is defending on the front foot, his bat is in a position that is rather near to the pad. Therefore, he has all the fundamentals covered," Gavaskar said.
"Even if you have all the proper fundamentals, you still have to marry the temperament. That is a marriage that we have found to be quite successful at present. I really hope that he keeps going," the player who won the World Cup in 1983 stated.
MI vs SRH Live Update: Tilak Varma has been the mainstay of Mumbai Indians' batting
The young batsman was the hero for Mumbai Indians in their most recent match against their fiercest rivals, Chennai Super Kings. The game was a low-scoring thriller. The young batsman's unbeaten 34 off 32 balls guided his team to a five-wicket victory. In the 12 games that have been played thus far, he has scored 368 runs at a strike rate of 132.85, including two half-centuries. On May 17, when they face off against a Sunrisers Hyderabad team that is having trouble, MI will be looking for him to deliver yet another knock with a significant effect at the Wankhede Stadium.
When they meet the already eliminated Mumbai Indians in the IPL 2022 match on Tuesday, Sunrisers Hyderabad will need to end their five-match losing run to have any chance of making the playoffs. Sunrisers Hyderabad's prospects of making the playoffs are dangling by a thread. SRH's season has been like riding a rollercoaster since after winning five consecutive games in a row, they went on to lose the following five games.
If SRH wins their two remaining games, including the one against MI, they will climb to 14 points. Then, they will be forced to hope that the other results go their way to have a slim chance of making it into the playoffs. If SRH loses their two remaining games, they would drop to 10 points.
However, if they were to lose their match against Mumbai at the Wankhede stadium, they would be eliminated from contention entirely since there are currently seven clubs with 12 or more points.