MI vs SRH Live Update: Former West Indian pacer Ian Bishop believes that the Sunrisers Hyderabad (SRH) fast bowler Umran Malik is still an uncut diamond that has to be polished. Bishop's assessment comes as Malik continues to stir heads with his express speed in the 15th season of the Indian Premier League.
The 22-year-old has seen several highs and lows during the course of a single season. This includes averaging 157 kilometres per hour, racking up a five-wicket haul, and going for plenty.
Ian Bishop thinks that Umran has a long way to go before he can be considered ready to play for India, even though calls for him to be included in the squad are becoming louder. In an interview with Sportstar, the 54-year-old stated the following:
"Malik's speed separates him from every other bowler around the nation and perhaps even the world right now. It has been encouraging to see his control become better as the Indian Premier League has progressed. To his already impressive skill set, he is adding control and know-how without sacrificing his pace."
MI vs SRH Live Update: What did Ian Bishop say about Umran Malik?
The former cricket player who is now a pundit continued:
"He seems to be a fast learner and a very hard worker. Umran is not intimidated by the boundary-hitting prowess of today's contemporary batsmen. He is struck for overstepping his limits. Yet he continues to rush in harder. That is a wonderful way to look at things. As a quick bowler competing in a Twenty20 match, it is beneficial to have a short memory.
Ignore the unavoidable poor overs or terrible games as soon as you possibly can. Keep working toward a solid performance while maintaining a happy and positive attitude. However, it is essential to recognize that Malik is not yet fully formed. He is still a work in progress. He has not even come close to complete."
The Hyderabad franchise, which has the speedster under contract, has shown their full support for him. In particular, the fast-bowling coach for SRH, Dale Steyn, has devoted a significant amount of time to working with the young player to help him improve his game.
As the competition has proceeded, Umran Malik's line and length have, without a doubt, improved to an impressive level. He has a total of 18 wickets in 12 matches. It places him sixth on the Purple Cap list.
Arshdeep Singh was praised by Ian Bishop, who said, "He has a tremendous feel for what a batsman is attempting to achieve."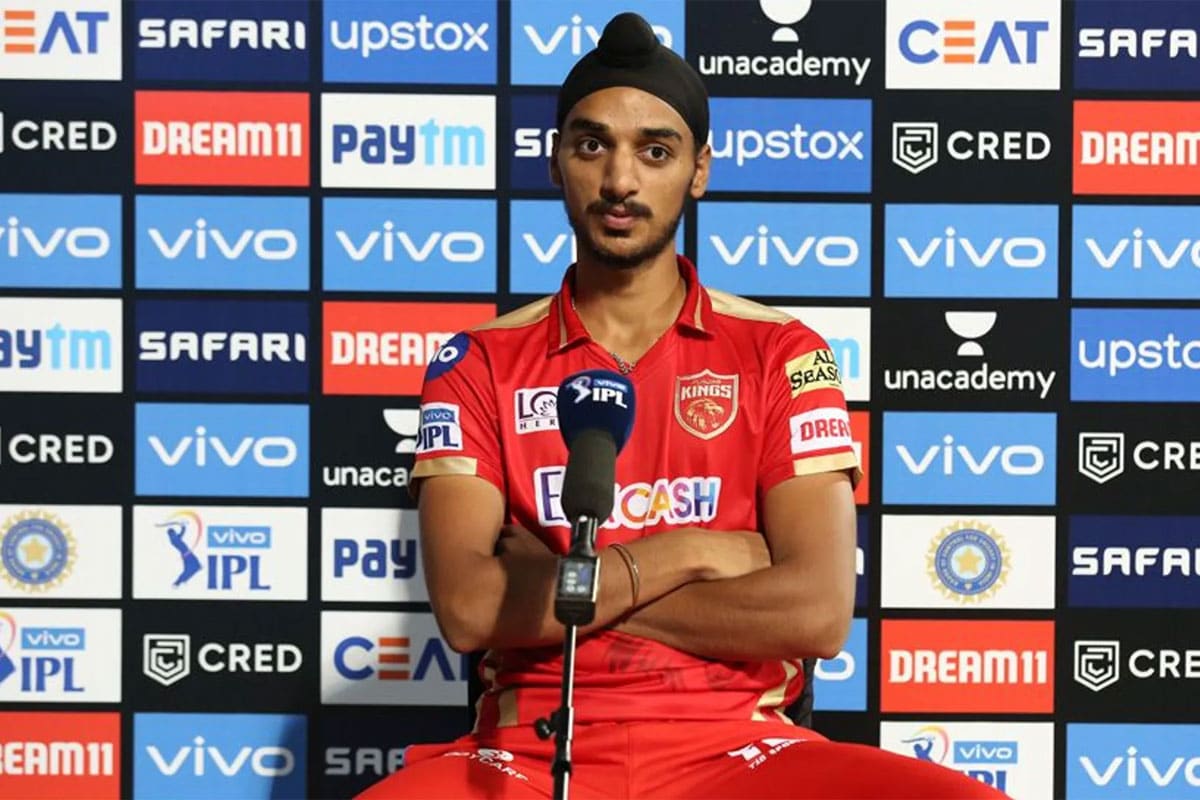 Arshdeep Singh, a fast bowler for the Punjab Kings (PBKS), has been another one of the team's top performers this season, particularly at the end of the innings. The bowler, who is 23 years old, has one of the finest economy rates in death overs and the highest amount of yorkers between overs 16 and 20.
According to Ian Bishop, one of the things that set Arshdeep Singh apart from his competitors is his ability to understand the thoughts of the batter.
"Arshdeep bowls with amazing precision and has a fantastic feel for understanding when to bowl and which style of delivery. The yorker and change of speed that he has such amazing control of are impressive. The fact that he is aware of just when to make use of a certain delivery, as well as changes in tempo and duration, is what sets him apart."
After that, Ian Bishop said:
"A bowler may have a lot of variety. But he has to know when to utilize it. He needs to have control of the delivery, particularly when bowling in the latter phase of the innings. He has a very good understanding of what a batsman is attempting to achieve."
In 13 games, Arshdeep has played, he has taken nine wickets at an economy rate of 7.87 runs per over. He has been one of the primary contributors to Punjab's continued success in the tournament.
In the meantime, it seems probable that Arshdeep and Umran will be rewarded for their strong performance in the next Twenty20 International series against South Africa. It is expected that the senior cricketers will be given some time off. So, the two may be selected for the five Twenty20 Internationals that will begin on June 9.