Former Shakhtar Donetsk coach Andreas Carrasco made the headlines after he chipped in with an honest opinion on Mykhailo Mudryk. The coach reckons that the Ukrainian international might have missed the trick in terms of making a move to Chelsea. He is of the view that the player should have considered joining Arsenal instead of Chelsea. As things stand, Arsenal are in a comfortable position in the league when compared to Chelsea. The Gunners find themselves in a strong zone as they are on top of the points table with 16 wins, 2 draws and 1 defeat. Arsenal's only defeat came against Manchester United at Old Trafford earlier in the season.
On the other hand, they also dropped a few points while locking horns with Newcastle United and Southampton. Both the fixtures against these two teams ended in a draw. Despite all that, Arsenal hit a half-century after completing 19 games in the first half of the season. The Gunners have a strong chance of making a bid for the fourth EPL title.
Mikel Arteta-led team management tried their maximum best to sign Mykhailo Mudryk. Needless to say, he ended up at the West London side in the ongoing season of the EPL. It didn't take Mudryk much time to make a good impression in the EPL fixture against Liverpool. The Ukrainian international came in as a second-half substitute in the Blues' goalless draw with Liverpool.
ALSO READ: "We Rejected To Sign Him" Manchester United Turned Down An Opportunity To Sign The €41.7M Rated Player
Arsenal Transfer News: Andreas Carrasco reveals why Mykhailo Mudryk should have joined Arsenal instead of Chelsea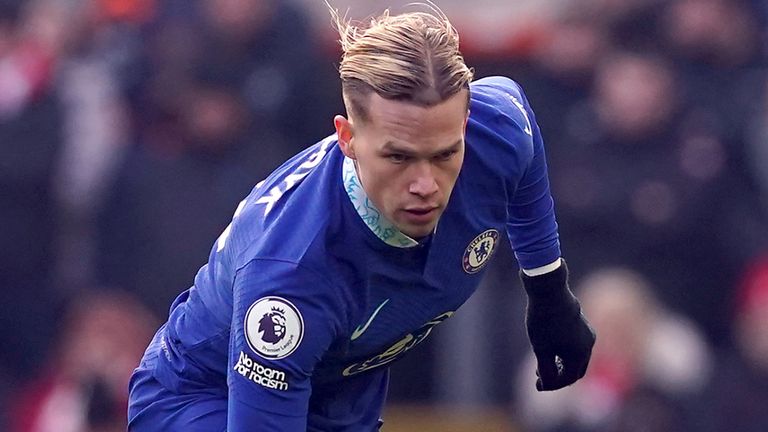 The 22-year-old came with a truckload of energy as he played superbly well in the goalless draw against the Reds. The talented winger showcased his mettle with his pace and skill in the second half and also showed that he can pose a threat to the opposition.
In fact, the Gunners were curious to recruit the services of the Ukrainian international in the first place. However, the Blues made a higher bid of £62 million to recruit his services. Nevertheless, the former Shakhtar Donetsk coach was not too pleased with the winger shifting to Chelsea.
Look who's back with us 🤩

📍 London Colney pic.twitter.com/c8GPoNkO0N

— Arsenal (@Arsenal) February 2, 2023
While speaking to UA Tribuna, he said, "Chelsea is a club that has been changing recently. But it is good for Mudryk to be in a club that always expects maximum results. Now, he needs to go through a period of adaptation. And only time will tell if it was the right decision for him or not."
Andreas Carrasco further added that the youngster should have signed for Arsenal. It is quite obvious that Arsenal are playing attacking football under Mikel Arteta. "Today, Arsenal, with their style of play, could be more suitable for Mudryk, who successfully uses dribbling and plays one-v-one. It would be better for him, in my opinion (to have joined Arsenal).
"He is talented and very fast. His strength is his ability to play one-on-one, using his speed and dribbling. The 22-year-old is not a typical Ukrainian player. Mudryk is arguably the most talented (Ukrainian) player at the moment. And he is very different from everyone," he added.