Arsenal Transfer News: Kieran Tierney, a 25-year-old fullback for Arsenal, has been the subject of intense interest from Newcastle United ahead of the next season
Arsenal Transfer News: Football Insider reports that Newcastle United is interested in signing Kieran Tierney this summer. The future of the 25-year-old at Arsenal is unknown. He may go to another club. The Magpies have been eyeing him for some time and might make a move to get his services.
This far, Newcastle's season has been outstanding. At the moment, they are competing for a berth in the UEFA Champions League. But, Eddie Howe will continue to scout for reinforcements as they want to challenge for big championships next season.
The Newcastle head coach has given the team's sports director, Dan Ashworth, the names of two potential new players. Both players are highly desired by Howe, with Kieran Tierney of Arsenal being one of them.
ALSO READ: Arsenal, Liverpool And Manchester United Engage In A Tight Battle For The €34m Rated Barcelona Player In 2023
Arsenal Transfer News: What's the matter?
The Gunners have had the 25-year-old Scottish defender since the 2019 summer. He's been a staple at the London club for years. Unfortunately for him, he's been falling down the depth chart as of late due to both injuries and the acquisition of Oleksandr Zinchenko before the current season.
Tierney has played in 114 games with the Gunners. He has scored 18 goals. Because of his injury problems, Spanish manager Mikel Arteta had to replace the Scotland international with Zinchenko.
What's next for Kieran Tierney?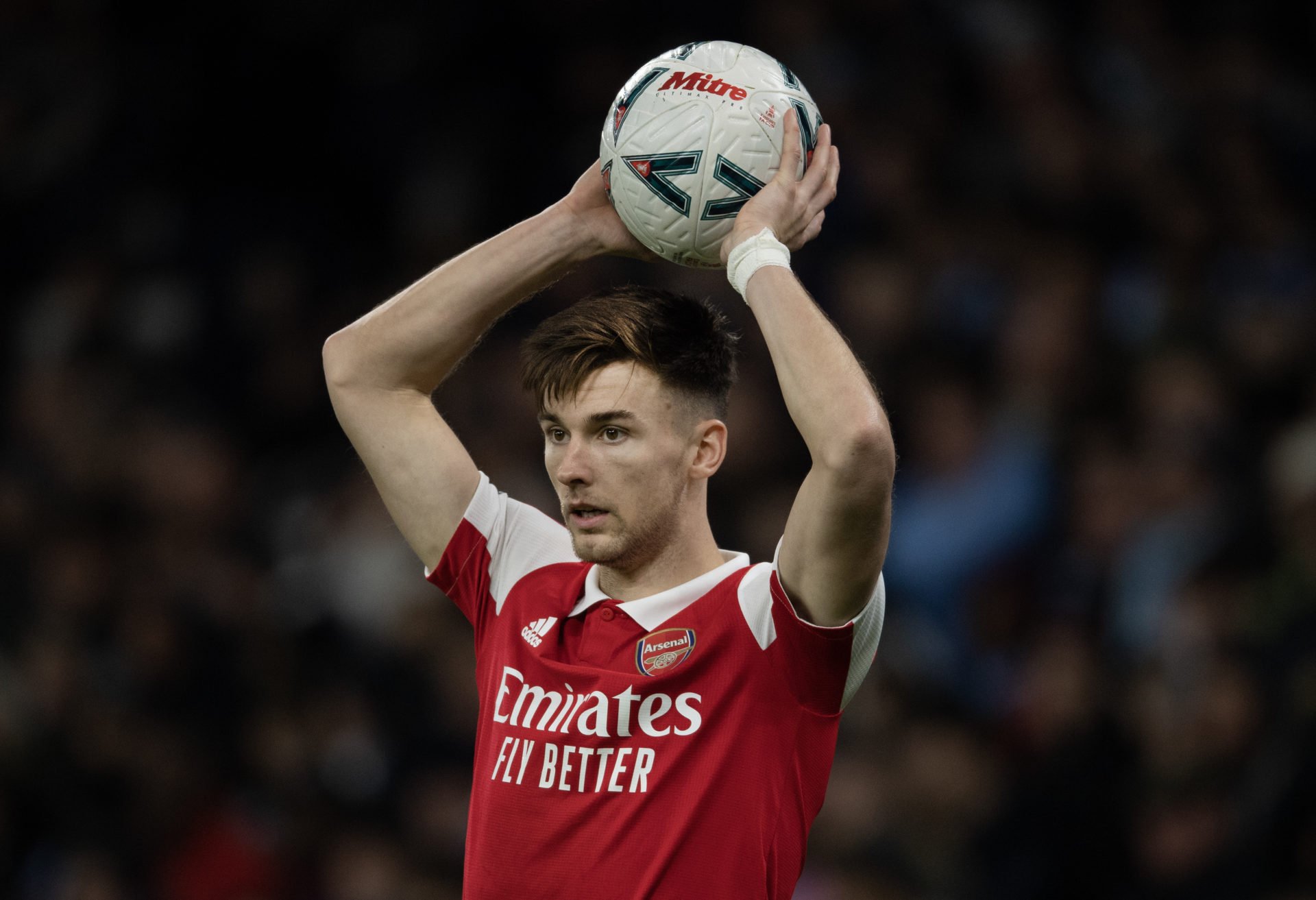 The ex-City defender has been so good at left-back that he has surpassed Tierney in the pecking order. The 25-year-old's contract with the club expires in the summer of 2026. But he may be leaving because of his diminished playing time. And he may not become a frequent patron very soon.
Likewise, left-back is a position of need for Newcastle United. Eddie Howe has said that they want to improve their fullbacks for the next season. And he wants the Arsenal defender badly. The head coach has made it known to the board that he needs the £30 million left back on his team. It will be intriguing to see whether the Magpies can outbid the league leaders for his services.
The journalist Ben Jacobs wrote: "Kieran Tierney could leave Arsenal after seeing his minutes diminished this season.
"Tierney held face-to-face talks with Arteta to better understand his future and was encouraged to fight for his place. So an exit is not guaranteed. Even Arteta is still undecided whether to let him go, but it will also come down to whether Tierney is satisfied to be a squad player.
"Arsenal would demand a fee in excess of the £25m they paid Celtic in 2019. £35-40m is probably the starting point, especially given Tierney is healthily contracted until 2026. Let's not forget he was Real Madrid-linked for £50m only a year ago."
ALSO READ: "The Gunners Want Him Desperately" – Arsenal Wants The €41m Star Player In the Summer Transfer Window Of 2023