Arsenal Newsnow: Football Insider claims that Manchester United and Arsenal can buy out Brighton & Hove Albion's contract with Moises Caicedo for £80 million. Despite just signing a new deal with his club, the 21-year-old will be a hot commodity this coming summer.
Over the last year, Caicedo has been fantastic for both club and country. Many teams are interested in signing him. In the winter, Arsenal were among the teams interested in signing the Ecuadorian international. According to rumours, Arsenal made a £70 million offer for the player. However, Brighton turned down the offer because they were unwilling to trade their best player in the middle of the season.
The Seagulls' 21-year-old midfielder has been an integral part of their success this season. He's played in 32 games and helped score twice. Caicedo renewed his contract in March. It will keep him under contract until the summer of 2027. According to the claims, however, this will not affect any foreseeable move.
ALSO READ: "He Can Leave Old Traffod Next Season", Big Claim As The Manchester United Player Could Leave The Club After This Season
Arsenal Newsnow: If Arsenal and Manchester United want to acquire Moises Caicedo, a midfielder for Brighton, they would have to spend £80 million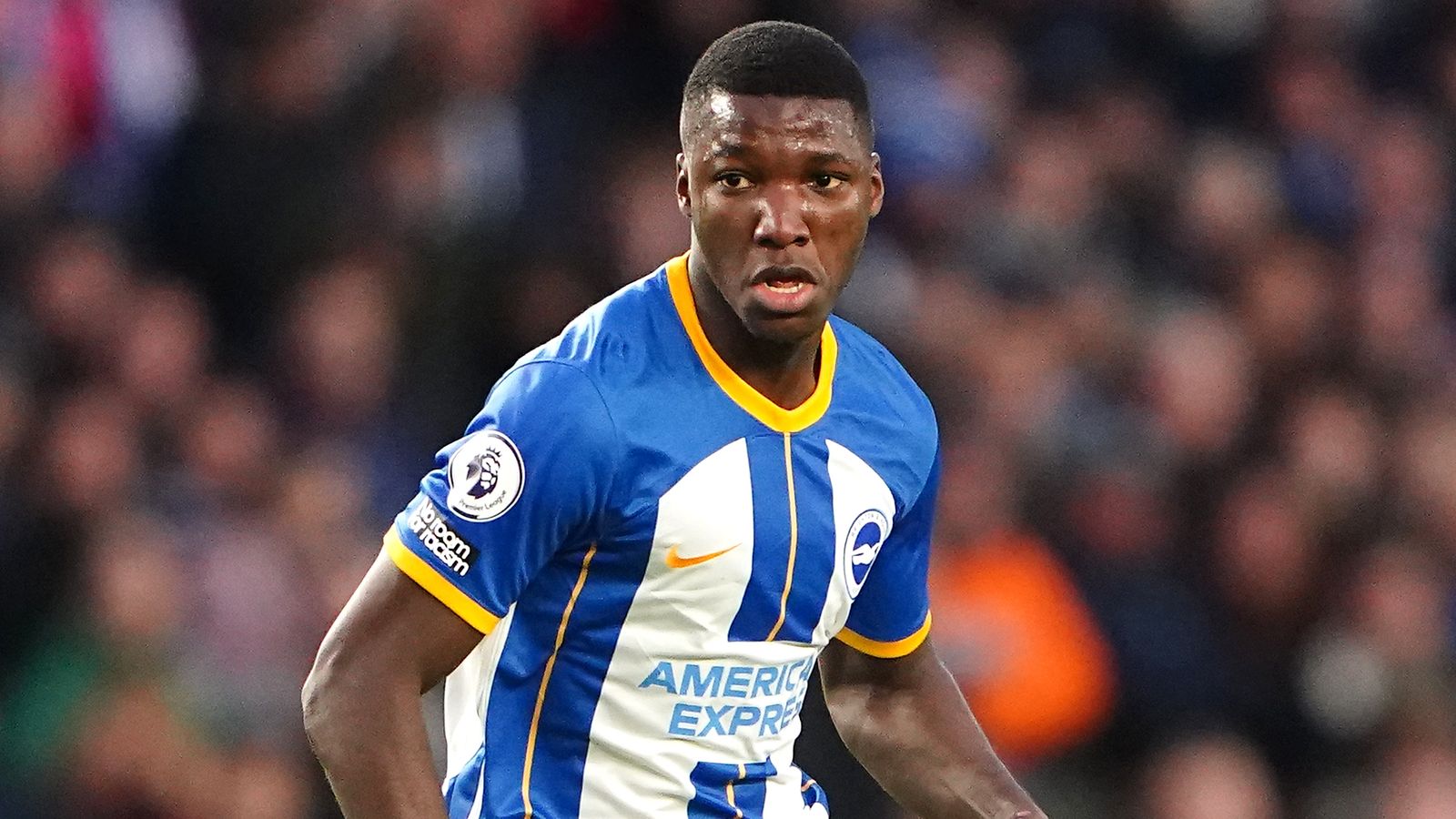 Arsenal had a £70 million offer for him rejected in the winter. But they can sign him for £80 million before the start of the next season. However, they have competition from Manchester United, who are prepared to pay a premium to get the 21-year-old.
Since joining Manchester United in the summer, Erik Ten Hag has excelled. He's done wonders for the squad, and now they consistently win. And they have a trophy to show for his leadership thus far. However, the Dutch manager insists that there is still a ways to go.
In order to make a serious championship run next season, he has identified a few weak spots that need to be strengthened. The Dutch coach wants to bring in a new midfielder. Manchester United need more depth in the middle of the field with Scott McTominay's future up in the air and Marcel Sabitzer returning to his native club. And Caicedo seems like a fantastic choice, both now and in the future.
Who will get him then?
The Gunners, meanwhile, are likely to make a comeback in their pursuit of the 21-year-old's services. This time around, they know exactly how much he costs, therefore expect an offer to be made to bring him to the club. By acquiring Jorginho, Arteta effectively closed the winter window.
However, he is certain that his club needs another midfielder to reach the next level. And the Spanish manager sees in Caicedo the ideal answer for his squad's problems. It will be exciting to watch who wins the bidding battle for the 21-year-old, as two of England's biggest teams are prepared to make an offer.
ALSO READ: "He Is Liverpool's New Big Target", Liverpool Set To Make A Move For The £50m Rated Player