Arsenal Newsnow: According to Gabby Agbonlahor, Arsenal has to get rid of Folarin Balogun and bring in a "proven striker" this summer. Speaking exclusively to Football Insider, the former Aston Villa striker said the 21-year-old, despite his goal-filled season in France, is not at the needed "standard" for the Gunners.
This site learned on Friday (14 April) via reliable sources that Balogun would not be returning to Arsenal for the next season unless he is assured of regular playing time. As RB Leipzig prepares a possible summer deal, journalist Florian Plettenberg (12 April) reports that the Gunners value the striker at roughly £35 million.
Balogun, now on loan at Ligue 1 club Stade de Reims, has scored 19 goals in 31 appearances this season. Thus putting him within striking distance of the league's leading scorers. The two-time Premier League player is an England U-21 international whose contract with Arsenal expires in June 2025.
In other news "Well Rounded Strong Striker", Arsenal Come Up With A Huge Offer For The €30m Rated Striker
Arsenal Newsnow: According to Gabby Agbonlahor, Arsenal has to get rid of Folarin Balogun. They need to bring in a "proven striker" this summer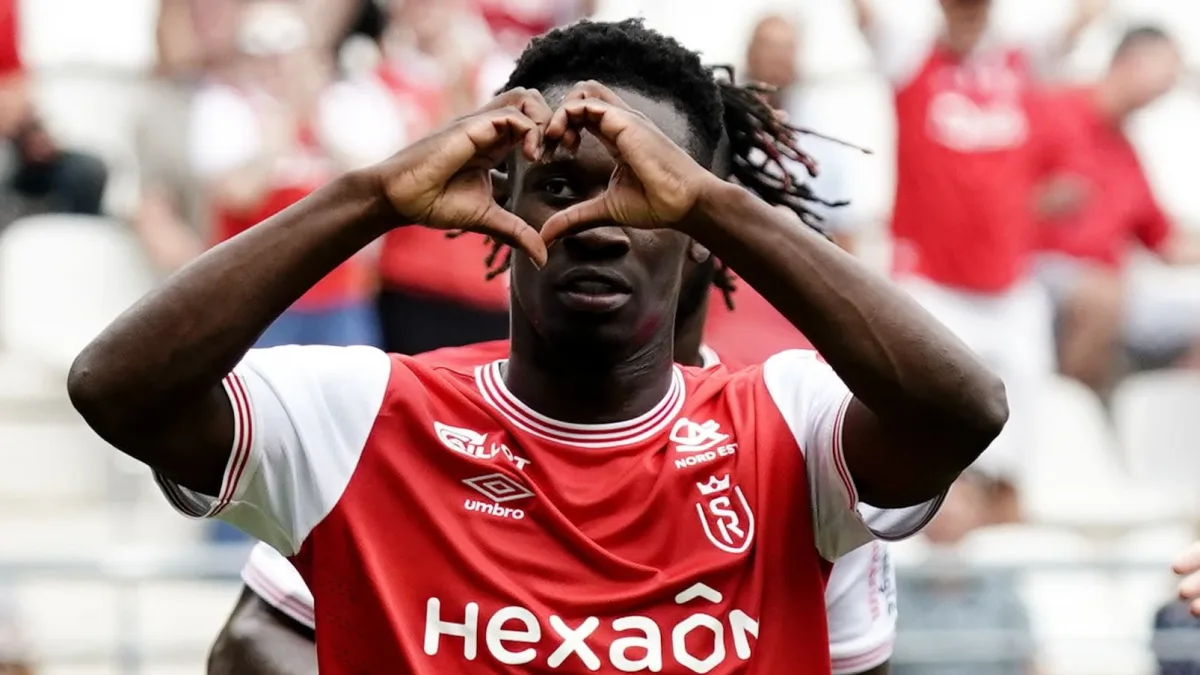 Agbonlahor told Ewan Kingsbury of Football Insider whether Balogun should be traded this summer: "I think so. He's done well in France, but I don't think he's Arsenal standard. They're going to be in the Champions League next season. They need another proven striker to compete with Nketiah and Gabriel Jesus. I don't think Arsenal would use him next season if he came back. Him scoring goals in France has helped the club. Now they can put him up for sale and name their price. It's definitely a sale waiting for Arsenal to make."
Balogun has been regularly playing in the Premier League for the first time this season. French publication L'Equipe reports that Arsenal would let him go if they get their asking price of £26.8 million.
Arteta reportedly feels content with the forward alternatives at his disposal. These include Gabriel Jesus, Eddie Nketiah, and Leandro Trossard.
In other news "He Is Leaving Liverpool For AS Roma", Liverpool Player Set To Leave For AS Roma In The Summer Transfer Window
What's next for the Gunners and this star player; where will he be next season!?
Therefore, it may be challenging for Balogun to break into the starting XI if he returns to Arsenal. But, with scheduled negotiations, both parties may come to an agreement for the player to continue at the Emirates Stadium.
Moreover several other European powerhouses, like AC Milan and Inter Milan, have been mentioned as possible destinations for the forward.
According to The Athletic's David Ornstein, both teams are prepared to give Balogun a starting berth in their side. This is something the attacker is reportedly 'attracted' to; however, it remains to be seen if Arsenal can make the same promise.
In other news "One Of His Very Best Qualities Is His Game Lecture And Tactical Awareness", Liverpool Has Identified The 24-Year-Old Player As the First Midfield Target In The Summer