Arsenal Transfer News: Gabby Agbonlahor feels that Granit Xhaka has turned his situation in Arsenal
Arsenal Transfer News: During talkSPORT Breakfast (01/03/23), Gabby Agbonlahor said that Arsenal's Granit Xhaka has developed into a "great player". He still has "a few more years" remaining in him at the club. As the former Aston Villa striker pointed out, things between the 30-year-old and Arsenal supporters have improved during his time as club captain.
It seemed like Xhaka's tenure with the club was coming to an end prior to Mikel Arteta taking over for Unai Emery in the dugout. Everything about that game against Crystal Palace, his withdrawal from the field, and losing the captaincy pointed toward the exit door.
Yet, it was Arteta, who would arrive later that month, who worked his magic and kept the hard-hitting midfielder on board. And, as Agbonlahor said, Xhaka is now a well-liked player. He is contributing to his Premier League title-contending team.
ALSO READ: "Arsenal And Newcastle United Both Want Him" – Arsenal Fight With Newcastle United For The €70M Signing In The Summer Of 2023
Arsenal Transfer News: What's the matter?
He is an unsung hero in the centre of the field. Xhaka is a fearless player with the ball who led by example without wearing the captain's armband. Xhaka is an inspiring leader who relieves the burden on his colleagues and brings forth their best.
Granit Xhaka, as Switzerland captain, didn't nominate Emi Martinez in his top-three goalkeeper picks (5 nominated) at FIFA awards, despite playing with him. [Daily Cannon] pic.twitter.com/We4R2uqcgG

— AfcVIP⁴⁹ (@VipArsenal) February 28, 2023
This club's current position as league leader and realistic Premier League title hopes are largely due to his efforts. It has been speculated that Xhaka may leave Arsenal if they win the Premier League, with long-term target AS Roma showing interest. "They do like Xhaka now. I think he will have a few more years. He has done very well. He's a top player when he is on his game," said Agbonlahor. 
ALSO READ: "He Is Definitely Going To Be A Big Signing For Arsenal" – Mikel Arteta Wants The £47.5M Chelsea Star In The Summer Of 2023
Granit Xhaka voted for Luka Modric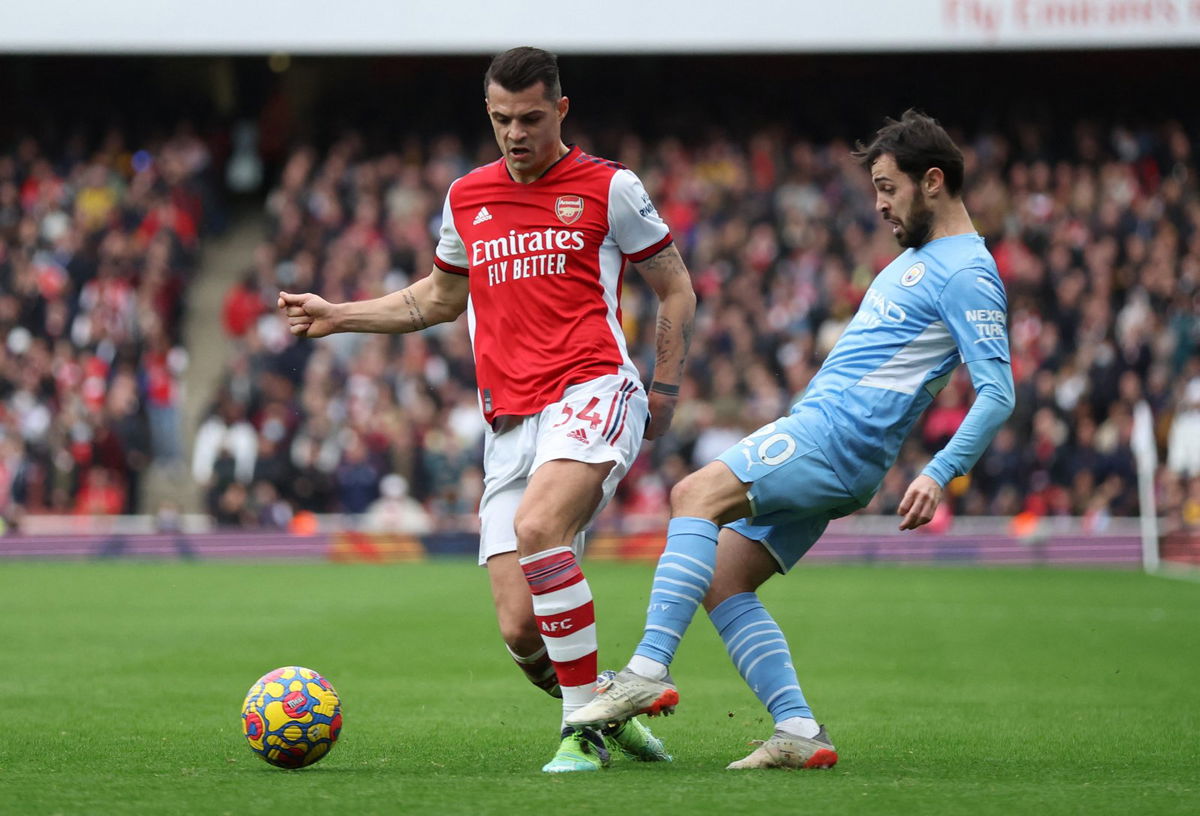 Granit Xhaka, a midfielder for Arsenal, had high praise for former Spurs player Luka Modric. FIFA's The Best awards were voted on by players across the globe. Xhaka cast his vote for Modric because he thought the Croatian was the world's second-best player in 2022. He ranked the Croat just behind Lionel Messi and ahead of Kylian Mbappe. The two strikers dominated World Cup statistics, with the Argentine ultimately taking home the trophy.
Even though Xhaka had other options, he ultimately cast his ballot for Modric because of his stellar play for Real Madrid and Croatia. They both play the same position, which might have influenced his decision. Xhaka seems to have learned some of Modric's tricks this season, as he has been phenomenal.
With Messi and Mbappe joined by Karim Benzema, the 37-year-old came up just short of making the top three. While he is getting on in years, the former Ballon d'Or champion shows no signs of slowing down.
ALSO READ: "I Want To Leave Arsenal" – €31M Rated Arsenal Star Wants To Leave The Gunners In 2023