Arsenal Transfer News: Liverpool is the team leading the pursuit to recruit Alexis Mac Allister, while Arsenal and Manchester United have also shown interest
Arsenal Transfer News: Football Insider reports that Arsenal and Manchester United are both interested in signing Alexis Mac Allister. The summer transfer window will see a lot of interest in the Brighton player from clubs like Chelsea, Manchester City, and Liverpool. Alexis Mac Allister has now started to live up to his potential in the Premier League. The 24-year-old midfielder was a regular starter for Argentina at the World Cup after a superb start to the season earned him a new deal with Brighton.
After his impressive showing in Qatar, Brighton allegedly received an offer from Chelsea in January, but the club rejected it. The Seagulls made it quite apparent that they had no intention of considering any proposals. This posture, though, may shift in the warmer months. Given that Mac Allister's present contract with Brighton ends in 2025, the club has the option to seriously evaluate bids they may receive in the summer. The 24-year-old has attracted interest from many top Premier League clubs, including Liverpool.
ALSO READ: "Transfer Price Set At £30M" – Arsenal Put The £110,000-PER-WEEK Player On The Transfer list In 2023
Arsenal Transfer News: What's the matter?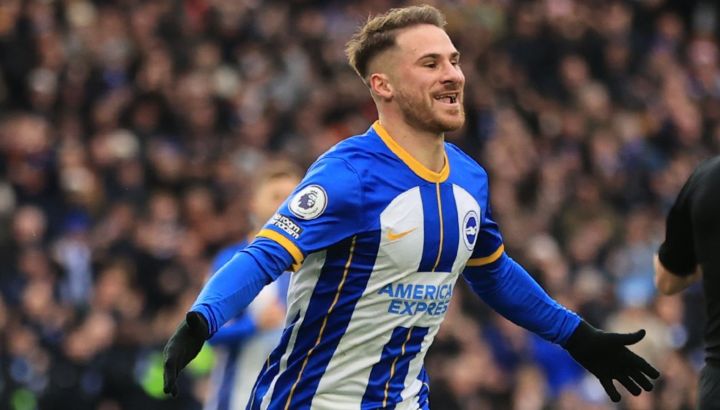 Midfield is an area where Jurgen Klopp is still looking to make changes for the next season. Liverpool, though, may need to get beyond their difficulties to make the Champions League the following year. The Reds may or may not be able to provide Mac Allister with the opportunity to play at the top level of European football.
Moreover, Arsenal and a number of other teams are pursuing the 24-year-old Liverpool target. Mikel Arteta is looking to add a new player to his system to play alongside the primary holding midfielder. Granit Xhaka would have a new rival in this rising talent.
Arsenal was also interested in Mac Allister's colleague Moises Caicedo from Brighton. But he just signed a new long-term contract, making him much more difficult to sign. The Argentine will cost a considerable fee, despite approaching the last two years of his contract this summer.
ALSO READ: "Arsenal And AC Milan Both Want Him In 2023" – Arsenal Face Competition From AC Milan For The €67m Chelsea Star
What's next for

Alexis Mac Allister?
If Arsenal is serious about acquiring the player, they will spend whatever it takes to do so. But Manchester United's Erik ten Hag is still looking to bring in a talented new midfielder. So they have competition. The departure of Scott McTominay from the Red Devils might provide roster flexibility.
Look at this steward forget what his job is in the excitement of Arsenal's last minute winner 😭 pic.twitter.com/C2dT50wLcR

— 🔴⚫️HJH🔴⚪️ (@Hugojha23) March 4, 2023
Mac Allister won't sign with a team if it means he'll just be a backup on the bench. If Casemiro continues his impressive play next season, Ten Hag may see him as the perfect midfield partner and hope the Argentine can replicate his success.
In a potential transfer war for the 24-year-old midfielder Mac Allister, several of the world's best teams may find themselves sitting at the same table. Liverpool's pull in pursuit of any player cannot be overstated, despite the fact that Arsenal and Manchester United are on the upswing and might become attractive possibilities for the Argentine.
ALSO READ: "Arsenal Or Tottenham Can Get Him For Just £15M" – Arsenal Rival Tottenham For The £100M Target In The Summer Of 2023