Arsenal Newsnow: 90 Min reports that Yunus Musah may leave Valencia this summer in search of a Premier League opportunity. The representation for the La Liga midfielder has been in touch with Arsenal, Chelsea, and Liverpool while the USMNT standout considers his options.
Yunus Musah left an indelible mark on the World Cup with the United States Men's National Team (USMNT) thanks to a few strong showings. The Valencia star shone out in the group stage match against England, as he dominated a prominent English midfield.
Several Premier League teams took notice of him as a result of his play. Notably, Arsenal is eager to re-sign Musah after he graduated from their program. Mikel Arteta aims to strengthen his team with notable additions. He is always on the lookout for promising young players.
Musah is still a major player for Valencia and the United States national team. Thus Arteta could easily plug him in as Sambi Lokonga's replacement in the starting lineup. The Gunners are looking to bolster their midfield in a number of ways, with Declan Rice and Moises Caicedo at the top of their want list.
It wouldn't matter whether Musah came in before or after the other two. He might use the La Liga midfielder as part of a youthful core he shapes in north London. At the same time, Liverpool has been considered as a serious suitor for the Valencia star.
Jurgen Klopp is keen on the midfielder because he sees him as a potential replacement for Jude Bellingham. Liverpool is still interested in acquiring numerous midfielders this offseason. Musah might be brought in as a new midfielder to bolster the team, which may see some departures.
In other news Cristiano Ronaldo To Leave Twitter?? Fans Erupt After Social Media Platform Makes Huge Error
Arsenal Newsnow: Arsenal, Chelsea, and Liverpool, three of the biggest names in the Premier League, have kept in touch with the agents of Valencia's developing sensation Yunus Musah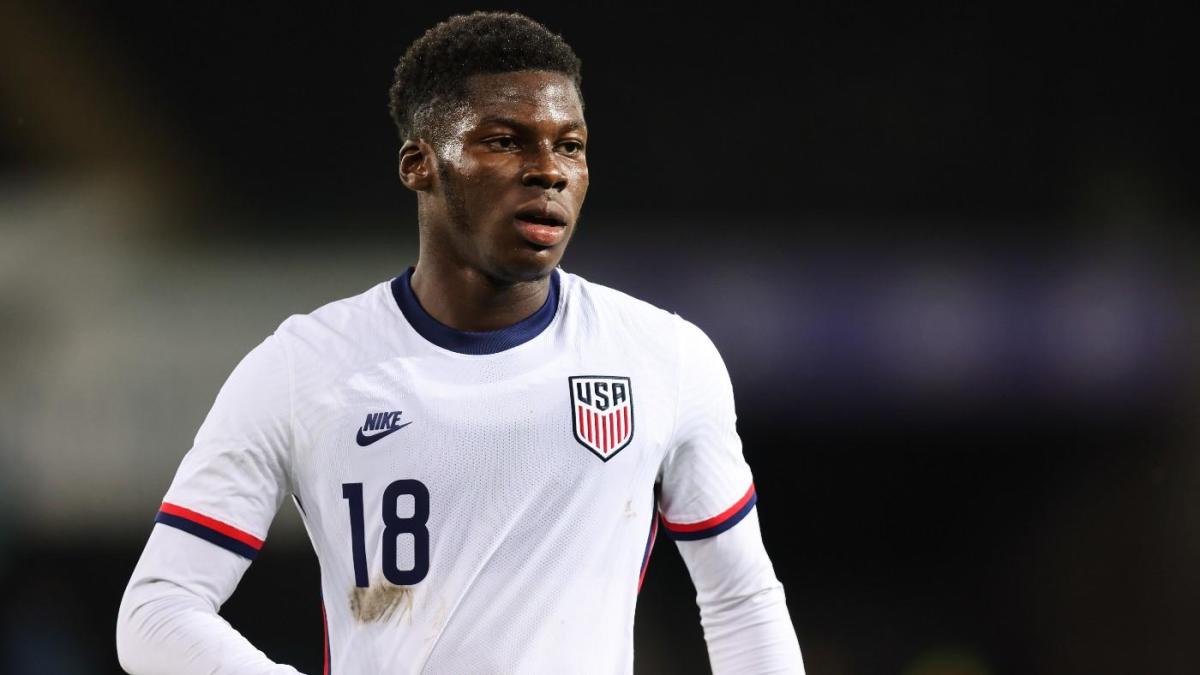 Chelsea, along with the other two Premier League clubs, has apparently been in touch with Musah's agents. Given Valencia's off-the-field issues, the La Liga midfielder is set to quit the club. Los Che is fighting relegation in Spain and is currently in last place.
They know they won't be able to pay Musah's €100 million release clause, so Valencia isn't even trying. That's why any of the three Premier League clubs might make them a fair deal.
Chelsea is looking to pair Enzo Fernandez with another midfielder. Since they will not be participating in the Champions League, they may miss out on a few top targets. But they still have Musah as a possibility.
The three Premier League teams might try to get the La Liga midfielder to England for a lower price than was first expected. The 20-year-old should have plenty of opportunities available to him. He has a €100 million (£88 million) release clause, but that shouldn't hurt his transfer prospects too much. So long as the offers are fair, Valencia will have to consider them. The real asking price may be anything at this point.
In other news "He Is Going To Leave Chelsea Most Probably", Chelsea Is Set To Loss THIS First Team Player To Newcastle United In 2023