Arsenal lost 2-0 to Manchester United and Mikel Arteta would have been so disappointed with the way that his team played. It was not the way to play in a big-game, though it was just a friendly. The fans wanted more from the team. And they just did not deliver on the night for sure.
This made Gooners across the globe angry. And they were concerned at the same time. It was a horrible showing, in a match that the fans had been eagerly waiting for. But, this is pre-season and it's just the way that things are at times.
However, it was a warning-shot fired and all the football fans across the globe noticed for sure. Erik ten Hag is not going to fool around for the upcoming season. He wants to win more trophies. And this was an emphatic statement for sure!!
Despite that, Arsenal and Mikel Arteta found some problems of their own. This game showcased a lot of negatives and barely any positives. So, it was a good game to look back and learn from.
Here Are 3 Major Issues That Mikel Arteta Needs To Work On Post This Loss To Manchester United!!
Lacklustre Match For New-Comers And Squad Players
It was a game that the likes of Declan Rice, Timber and Kai Havertz would want to forget. Two of them were mostly anonymous, while the defender had an awful time. He was not able to adjust to the pace of the game. And was confused as to what his actual role in the team was. This made the back-line look really volatile.
Further, Emile Smith Rowe and Gabriel Jesus looked OKAY. There wasn't anything special either from them and the likes of Eddie Nketiah, though energetic, was very confused. The end-product was just not there. And even Martinelli missed a good chance to score. No one really clicked in this game. And so, Mikel Arteta would want to change that and fast!!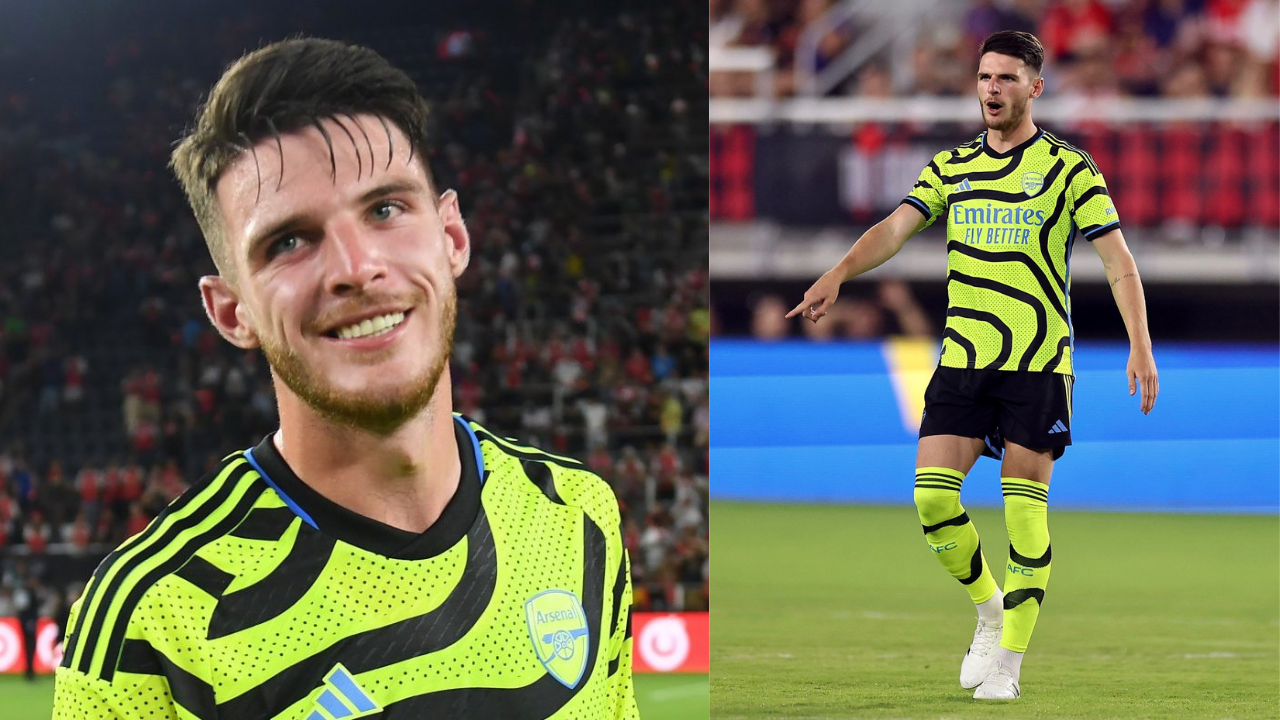 No Proper Linkup Between Midfield And Attack; Mikel Arteta Concerned
The new players in midfield, Havertz and Rice failed to make any impact for the hour or so that they played. They were not able to control the game. And were outplayed right through. Though Mikel Arteta tried to change things from time to time, it was just not enough. He was let down by his midfield, that couldn't transition the ball freely.
This meant that the attack was left lonely and exposed most times. And Manchester United took full advantage of that. It helped the likes of Aaron Wan-Bissaka overload the Arsenal box (him of all people, imagine that!!). Eventually, the constant bombard led to mistakes that led to the two goals. Mikel Arteta's team was lucky that the Red Devils only scored twice.
Had the transitioning been better and the midfield more cohesive, Arsenal would have probably not conceded the two goals and brought their attack into play, a bit more. This would have pushed the United full-backs on the back-foot. However, it did not happen and the result was a 2-0 loss.
Even the second half changes to midfield did not perform that greatly. However, the football with the likes of Partey and Jorginho in midfield was surely much better.
Errors At The Back Cost Arsenal The Game
The only two goals of the game both had errors from Arsenal players. Mikel Arteta and co. would have been frustrated the way that they conceded the goals. It was not convincing at all. The defence was in shambles and Ramsdale shared some blame for the first goal. It was a Bruno Fernandes shot that he should have stopped.
Also, for the second goal, it was Gabrial Magalhaes who made a blunder. It was his Mustafi-esque moment. And the Brazilian will want to forget all about it. With that being said, it was just a game where Mikel Arteta was trying things. And though some section of the fans, remember that, others were just shocked to see such a shambolic performance.
Well, at the end of the day, pre-season is the learning curve. And Mikel Arteta and his team will want to improve on their performance and fast. A lot of expectations have been developed due to their achievements from last season. And the fans will surely want more this time around!!