Tottenham Hotspur Wants To Get 'This £325,000-A-Week' Player From Chelsea: The football world buzzes with rumours and speculations, and the latest involves Tottenham Hotspur eyeing Chelsea's Romelu Lukaku. According to Football Transfers, Tottenham are considering signing the 30-year-old forward on loan. This comes amidst talks of their star striker, Harry Kane, potentially leaving the club.
Harry Kane has been a cornerstone of Tottenham's attack for years. However, reports suggest he might part ways with Spurs. Bayern Munich have shown keen interest in the Englishman, making him their primary target for this transfer window. The prospect of losing such an integral player has put Tottenham in a position where they need to explore replacements.
Tottenham's interest in Lukaku, therefore, seems logical. Lukaku could fill the void that Kane's departure might create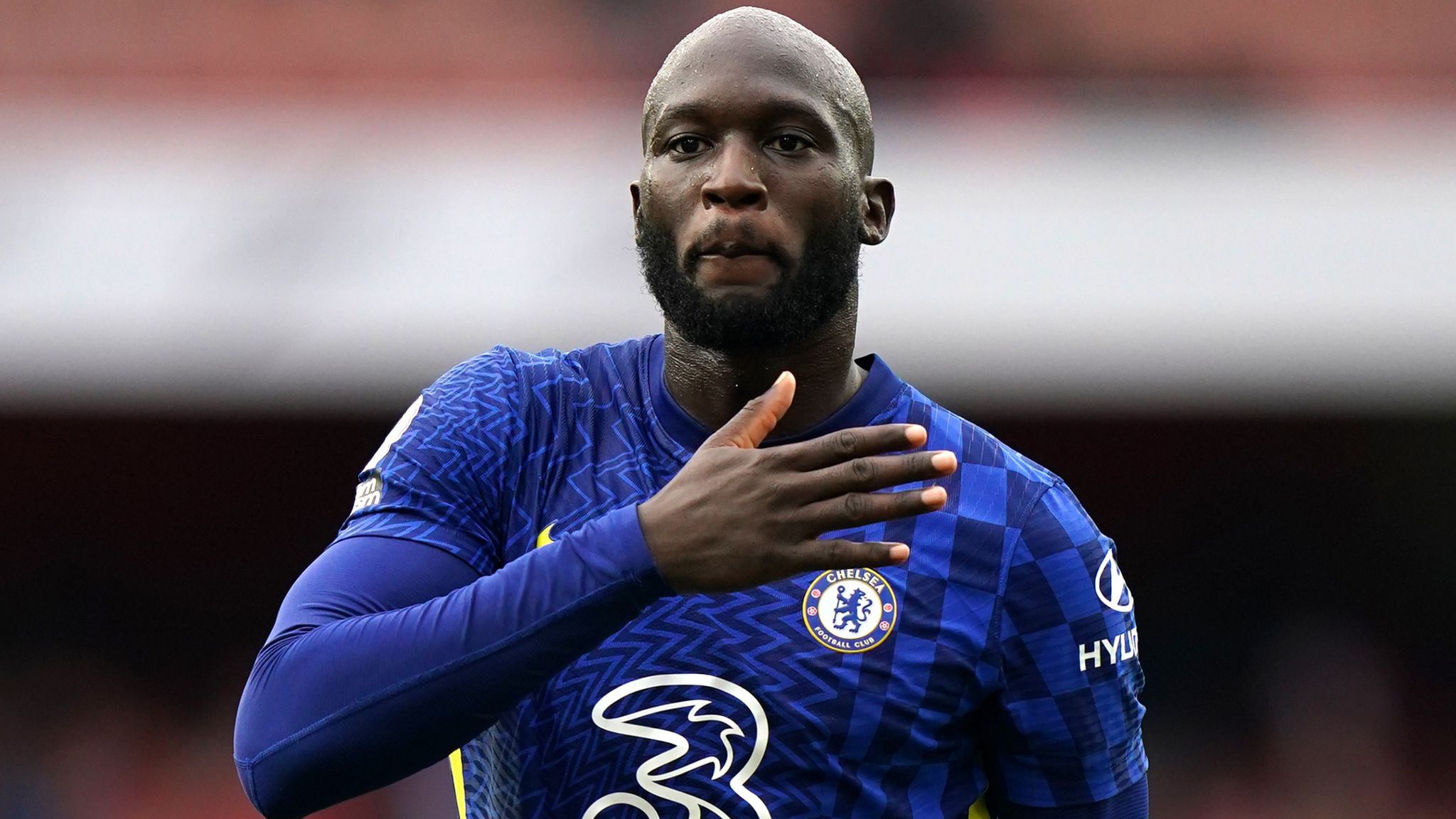 Enter Romelu Lukaku. The Belgian international, currently at Chelsea, has shown his prowess as a forward time and time again. His power, pace, and goal-scoring ability have been on full display in the Premier League, making him a valuable asset.
Tottenham's interest in Lukaku, therefore, seems logical. Lukaku could fill the void that Kane's departure might create. His experience and consistent performance make him a suitable choice for a team in need of a proven forward.
However, bringing Lukaku on board won't be an easy task. He's a significant player for Chelsea, and convincing them to part with Lukaku, even on loan, could be a challenge. Furthermore, Lukaku's wages may also be a factor in this potential deal.
Despite these challenges, Tottenham appear serious about pursuing Lukaku. Their intent to bring the Belgian forward to North London underscores their determination to maintain a strong frontline, regardless of Kane's future.
YOU MAY ALSO READ: Liverpool Has Identified This 'Young And World-Class Defensive Midfielder' To Replace Fabinho
Meanwhile, the saga involving Harry Kane continues to develop. While Tottenham have rejected several bids from Bayern Munich, the German giants remain optimistic. A discrepancy of £20 million between the two clubs' valuations of Kane remains the sticking point.
Will Tottenham Hotspur get Romeu Lukaku from Chelsea?
The prospect of Tottenham signing Lukaku on loan is intriguing. It's an ambitious move by Spurs, but one that reflects their strategic planning amidst uncertainty. Whether they can secure Lukaku's signature, and how they negotiate Kane's potential departure, will be closely watched in the coming days.
Despite the challenges, Tottenham's intent to navigate this complex situation reveals their resilience. The upcoming season promises to be a defining one for the club. As they consider bringing Lukaku on board, Spurs fans are likely bracing themselves for an exciting and suspenseful transfer window. Whether or not these moves materialize, the speculation surrounding them adds an extra layer of excitement to the beautiful game.
My Opinion:
As a long-time football observer, I find these transfer speculations enthralling. The potential shift of power that could occur with Kane's departure and Lukaku's arrival is massive. While Lukaku's proven track record makes him a suitable replacement for Kane, the change could impact Tottenham's gameplay significantly.
In my view, Tottenham's potential move for Lukaku is a bold and necessary step. Losing a player of Kane's calibre would be a significant blow, and the club needs to prepare for that possibility. Tottenham's proactive approach speaks to their resilience and their commitment to staying competitive, even in the face of potential adversity.
Regardless of the outcome, the ongoing saga involving Kane and Lukaku ensures that this transfer window will be one to remember. As a football fan, I look forward to seeing how these high-stakes negotiations unfold.