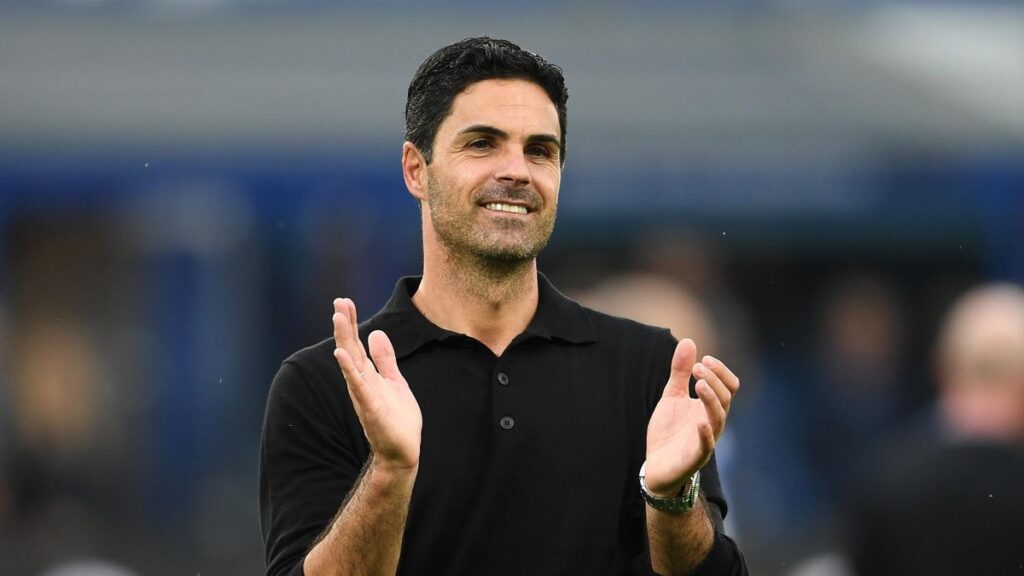 Arsenal Transfer News: Arsenal's €40 Million Bid – The Miguel Gutierrez Transfer Saga
The footballing world is buzzing with anticipation as Arsenal steps into the spotlight with a substantial €40 million offer for Girona's gifted left-back, Miguel Gutierrez. This move has ignited a transfer saga that promises to captivate fans and pundits alike. In this article, we'll dissect the motivations, challenges, and implications of this potential transfer, both for Arsenal and the emerging star, Miguel Gutierrez.
Arsenal's Quest for a Left-Back Savior
Arsenal's pursuit of a new left-back is born out of necessity. The departure of Kieran Tierney, coupled with early-season injuries to Jurrien Timber, has left the Gunners with a glaring void in their defensive lineup. While Timber showed promise during the Community Shield victory, it's clear that Arsenal needs a dedicated left-back to shore up their defense.
Potential Reinforcements
Oleksandr Zinchenko's recurring muscle injuries and Jakub Kiwior's uncertainty as a starter have only intensified the urgency of reinforcing this position. Although Arsenal had their eyes on Aaron Hickey, Brentford's reluctance to part with him dimmed their hopes.
The Emergence of Miguel Gutierrez
Miguel Gutierrez has emerged as a revelation for Girona this season. His consistent and outstanding performances have played a pivotal role in propelling the club to new heights. His remarkable talent has garnered significant attention, hinting at a significant move in the near future.
Girona's Dilemma
While Girona would ideally prefer to retain Gutierrez until the summer, the temptation of a substantial January offer is difficult to resist. Arsenal, reportedly, is ready to part with €40 million to secure the services of this young prodigy.
The Arsenal Factor
Arsenal's reported €40 million offer raises questions about whether it might be an overcompensation for a player of Gutierrez's current stature. Nevertheless, this can be seen as a testament to Arsenal's unwavering belief in the player's potential.
The Real Madrid Connection
While Mikel Arteta is undoubtedly impressed with Gutierrez's abilities, Arsenal faces the uphill task of convincing the player to choose them over a potential dream return to Real Madrid. Gutierrez had previously left the Merengues for Girona, and his heart appears to yearn for a comeback to the Spanish giants.
Real Madrid's Perspective
Real Madrid may not be eager to splurge in the January transfer window. However, they remain open to seizing opportunities. Real Madrid's president, Florentino Perez, is known for avoiding the risk of losing potential stars to Premier League clubs, which often offer substantial financial packages.
The 50% Rights Factor
Intriguingly, Real Madrid still holds 50% of Miguel Gutierrez's rights. This unique situation means they have the option to acquire the player for half the price that Arsenal is willing to pay. It's a financially sound move that Real Madrid could consider, even though they've been eyeing high-profile left-backs like Alphonse Davies—a transfer that may have to wait until the summer.
The Complex Scenario
For Arsenal, the real challenge lies in persuading Gutierrez to forgo a return to Real Madrid in favor of their project. While they have demonstrated their faith in him through a generous offer, the emotional pull of playing for a club with whom he shares a history may be tough to overcome.
A Tightrope Walk
It's not merely a matter of finances; it's a matter of Gutierrez's footballing dreams. Arteta and Arsenal may want to try, but the odds seem stacked against them in this regard. The allure of a return to Real Madrid and the financial advantage the Spanish club holds could be insurmountable obstacles.
Arsenal's willingness to invest €40 million in Miguel Gutierrez signifies their commitment to fortify their left-back position. On the other side of the spectrum, Real Madrid, guided by financial prudence and the prospect of retaining a player with immense potential, maintain a significant advantage.
The future remains uncertain in this transfer saga, but one thing is clear – the footballing world will be closely watching this intriguing tussle as January approaches. Arsenal and Real Madrid are locked in a battle for the talented left-back, and only time will tell which path Miguel Gutierrez chooses in his promising career.