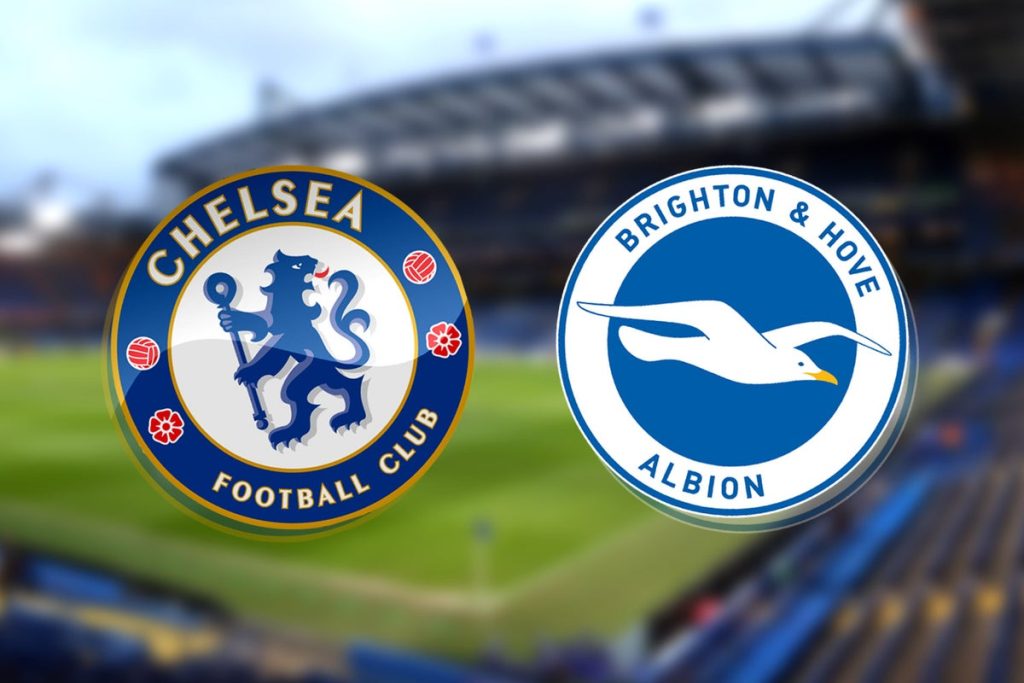 Chelsea Transfer News: Chelsea's Pursuit of Simon Adingra: A Strategic Move for Success
In the dynamic world of football, where every transfer window brings new hopes and challenges, Chelsea Football Club is once again making headlines. The West London club has set its sights on Brighton & Hove Albion's young and promising winger, Simon Adingra. According to reports from Football Insider, Chelsea is keen on securing the 21-year-old's signature in the upcoming January transfer window. The club's scouts have closely monitored Adingra's performances this season and have been thoroughly impressed by his skills and dedication on the pitch.
Chelsea's Unending Quest for Excellence
Chelsea is a club known for its relentless pursuit of excellence, both domestically and on the European stage. Despite splashing over €400 million in the summer transfer window, the team's on-field results have failed to meet the lofty expectations. It's been nearly a year since Chelsea consistently found themselves in the top half of the Premier League table, carrying over their struggles from the previous season.
The Search for the Perfect Attacking Formula
The heart of Chelsea's struggle lies in its attack. Despite substantial investments in attacking talent over the last three transfer windows, the club still finds itself searching for the perfect attacking formula. Manager Mauricio Pochettino has faced challenges in identifying his preferred front three, with his attackers often struggling to find the back of the net.
Raheem Sterling has maintained his place in the starting lineup, while Nicolas Jackson has had to fill in due to a lack of viable striker options. As the January transfer window approaches, Chelsea will look to find a new No.9, with Victor Osimhen emerging as one of their prime targets. Moreover, the wide attackers, in particular, have failed to deliver as expected, prompting Pochettino to explore new options in the market. One such option is the talented 21-year-old winger, Simon Adingra.
Adingra's Meteoric Rise
Simon Adingra's football journey is a testament to his rapid rise in the sport. He joined Brighton & Hove Albion in the summer of 2022, but shortly after, he was loaned out to Union SG in Belgium. During his time in Belgium, Adingra had a remarkable season, netting an impressive 15 goals and providing 15 assists across all competitions. His stellar performances earned him a glowing reputation, and Brighton's manager, Roberto De Zerbi, was quick to include him in the first-team plans.
The 21-year-old wasted no time in repaying the faith of his manager, scoring on his Premier League debut against Luton Town. His electrifying displays did not go unnoticed, with Chelsea scouts closely observing his performances during Brighton's clashes against Manchester United and Aston Villa. Adingra's skill, speed, and versatility on the pitch left an indelible mark on those who watched him, potentially swaying the Blues to consider a January move.
Negotiating with Brighton
Amid Chelsea's keen interest in Adingra, Brighton & Hove Albion holds the upper hand in any potential negotiations. The Seagulls have engaged in significant dealings with Chelsea over the past two seasons, with Mosies Caicedo's transfer being the most prominent example. Chelsea, therefore, anticipates a cautious approach from Brighton should they decide to part ways with their young winger.
A Potential Game-Changer for Chelsea
Moreover, Simon Adingra's arrival at Chelsea could address some of the team's persistent challenges. His addition to the squad could bolster Chelsea's wide attacking options and potentially replace the out-of-favor Noni Madueke in Pochettino's tactical setup. Adingra's youth, speed, and ability to deliver crucial assists could inject a new dimension into Chelsea's attacking prowess.
Views
Adingra's impressive journey from Belgium to the Premier League has captured the attention of Chelsea's scouts, and his potential addition to the squad holds the promise of a brighter future for the club.
As the January transfer window approaches, all eyes will be on whether Chelsea can successfully secure Simon Adingra's signature. In the world of football, where talent acquisition can often be the key to success, this move represents a significant step in Chelsea's ongoing quest for excellence.