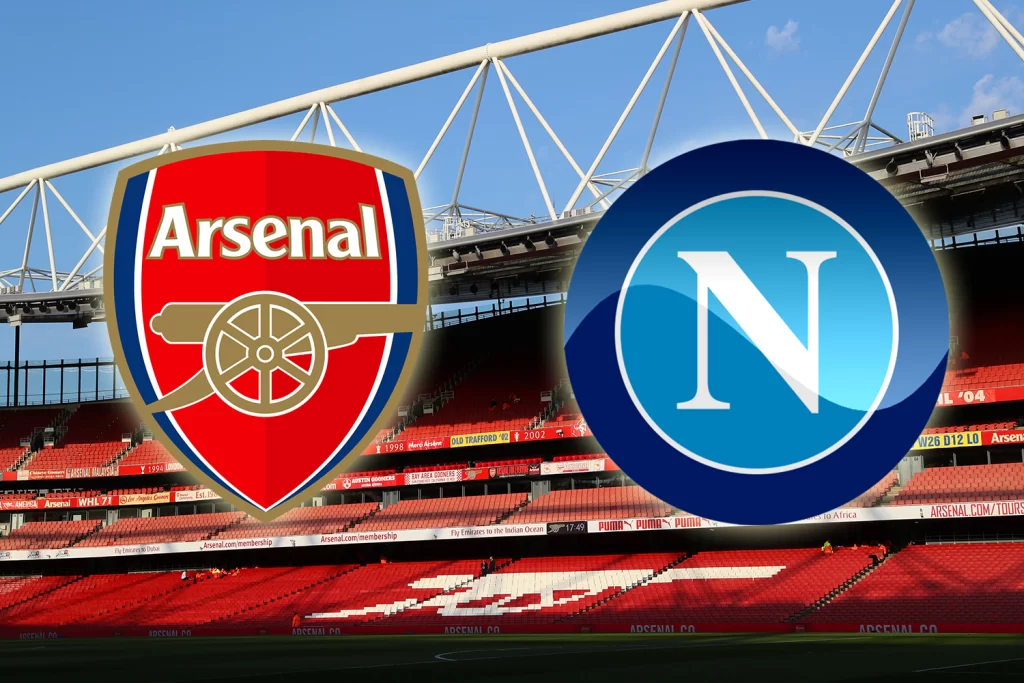 Arsenal Transfer News: Napoli's Pursuit of Gabriel Jesus: A Potential Game-Changer in Serie A
Arsenal Transfer News: In the ever-changing realm of football transfers, Serie A champions Napoli have their eyes set on an exciting prospect – Arsenal's dynamic forward, Gabriel Jesus. This ambitious move comes at a crucial juncture for Napoli, who are grappling with uncertainty regarding the future of their star striker, Victor Osimhen. According to a report from the Italian outlet Calciomercato, Napoli sees Gabriel Jesus as the ideal candidate to step into Osimhen's shoes and ensure the continuation of their triumphant journey. In this article, we will delve into the intricacies of this potential transfer and its ramifications for both clubs.
Gabriel Jesus: A Journey from Brazil to England
Gabriel Jesus, the exceptionally talented Brazilian international, embarked on his European odyssey approximately six years ago when he signed with the English club Manchester City. However, despite his undeniable potential, Jesus often played second fiddle to the legendary Sergio Aguero during his tenure at the Etihad Stadium. His journey in England reached its culmination last year when Arsenal secured his services in a significant £45 million deal.
Since joining Arsenal, the 26-year-old has been a regular presence in their lineup. Nevertheless, the primary concern has been his goal-scoring prowess, which has somewhat eluded him. In the ongoing campaign, Jesus has found the net only three times in eight appearances. Despite this, his stock remains high, with Napoli expressing a keen interest in acquiring his services.
Napoli's Victor Osimhen Conundrum
Napoli's pursuit of Gabriel Jesus stems from a complex situation involving their current star striker, Victor Osimhen. The Nigerian forward has recently made headlines, but not for his on-field exploits. Osimhen expressed his dissatisfaction with Napoli after derogatory videos featuring him were posted on the club's TikTok account. Although he continues to be a regular starter for the Partenopei, Osimhen's future at the Diego Armando Maradona Stadium beyond this season appears uncertain.
Recent reports have linked Victor Osimhen with several prominent clubs, including Arsenal, Chelsea, Real Madrid, and Tottenham Hotspur. As summer approaches, the prospect of a high-profile transfer looms large for the Nigerian international. Napoli, therefore, finds itself at a crossroads, needing to plan for life without their talismanic forward. It is within this context that Gabriel Jesus has emerged as a viable target for the Serie A giants.
The Potential Transformation of Gabriel Jesus
While Gabriel Jesus may not have been a prolific scorer in the Premier League, a change in scenery could unlock his full potential. Napoli's style of play and tactical approach may provide him with the platform to flourish and become the prolific striker many believe he can be. However, Arsenal is unlikely to entertain offers for the 26-year-old forward, even if Napoli were to exceed the £45 million they paid for his services.
Napoli's Other Striking Options
In addition to Gabriel Jesus, Napoli is also keeping a watchful eye on other striking options. Alvaro Morata and Jonathan David have both been linked with potential moves to the Diego Armando Maradona Stadium in 2024. The competition for Napoli's striking role promises to be intense, with each candidate offering unique qualities and attributes that could bolster Napoli's attacking prowess.
Views
As the transfer market continues to buzz with speculation and intrigue, Napoli's pursuit of Gabriel Jesus adds another layer of excitement. The Serie A champions will have the challenge of securing a reliable replacement for Victor Osimhen, whose future at the club remains uncertain. While the Arsenal attacker may not have set the Premier League alight with his goal-scoring exploits, his potential to thrive in Napoli's setup cannot be ignored.
This potential transfer story is one to watch as it unfolds in the coming months, and football fans around the world will be keen to see whether Gabriel Jesus can make a significant impact in Serie A. The dynamics of the transfer market are unpredictable, but one thing is for sure: Napoli's ambition knows no bounds.