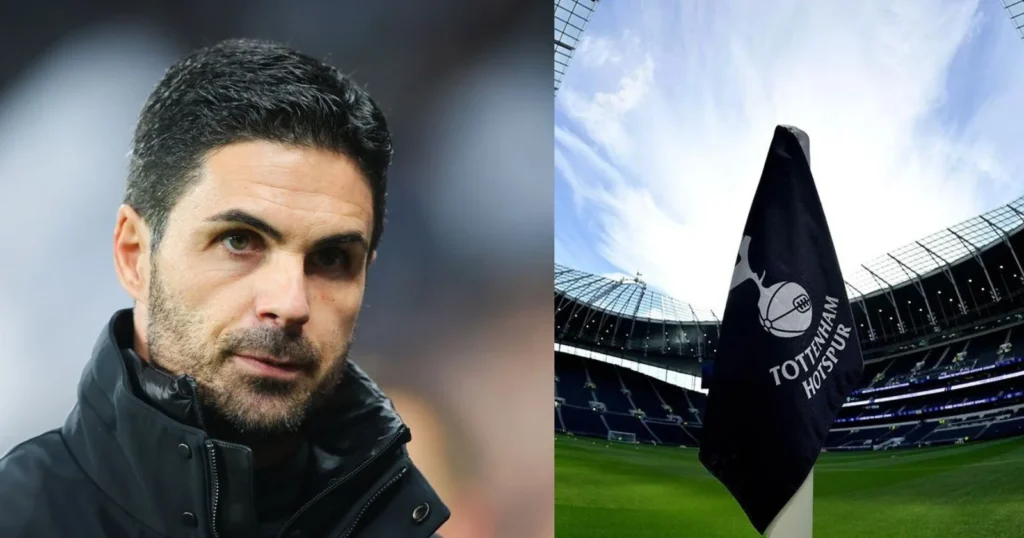 In football, talent scouting is a constant endeavor for clubs seeking to secure their future success. Arsenal and Tottenham Hotspur, two of England's most prestigious football clubs, are no exception to this rule. The latest name making waves in the football world is the 20-year-old French youth international Lucas Gourna-Douath, who currently plies his trade at Red Bull Salzburg. Both Arsenal and Tottenham have reportedly set their sights on this promising midfielder, and their recent scouting missions have added fuel to the speculations.
A recent report from 90min has shed light on Arsenal and Tottenham's interest in Lucas Gourna-Douath. The two Premier League giants dispatched scouts to observe the young talent in action during a match between Red Bull Salzburg and WSG Tirol. This in-depth analysis provided both clubs with valuable insights into the player's skills, abilities, and potential contributions.
Lucas Gourna-Douath's rise in the footballing world has been nothing short of meteoric. At just 20 years old, he has already established himself as a pivotal player in the Red Bull Salzburg squad. As a central midfielder with the ability to seamlessly transition to a defensive role, Gourna-Douath's versatility is a standout feature that has not gone unnoticed by top clubs across Europe.
While the interest from Arsenal and Tottenham is significant, Red Bull Salzburg holds a strong hand in this situation. The young midfielder has a contract with the Austrian club that extends until the summer of 2027. This long-term commitment ensures that Red Bull Salzburg won't be pressured into sanctioning his departure. As such, Arsenal and Tottenham may find themselves having to pay a premium to secure Gourna-Douath's services.
Arsenal and Tottenham Fight For Lucas Gourna-Douath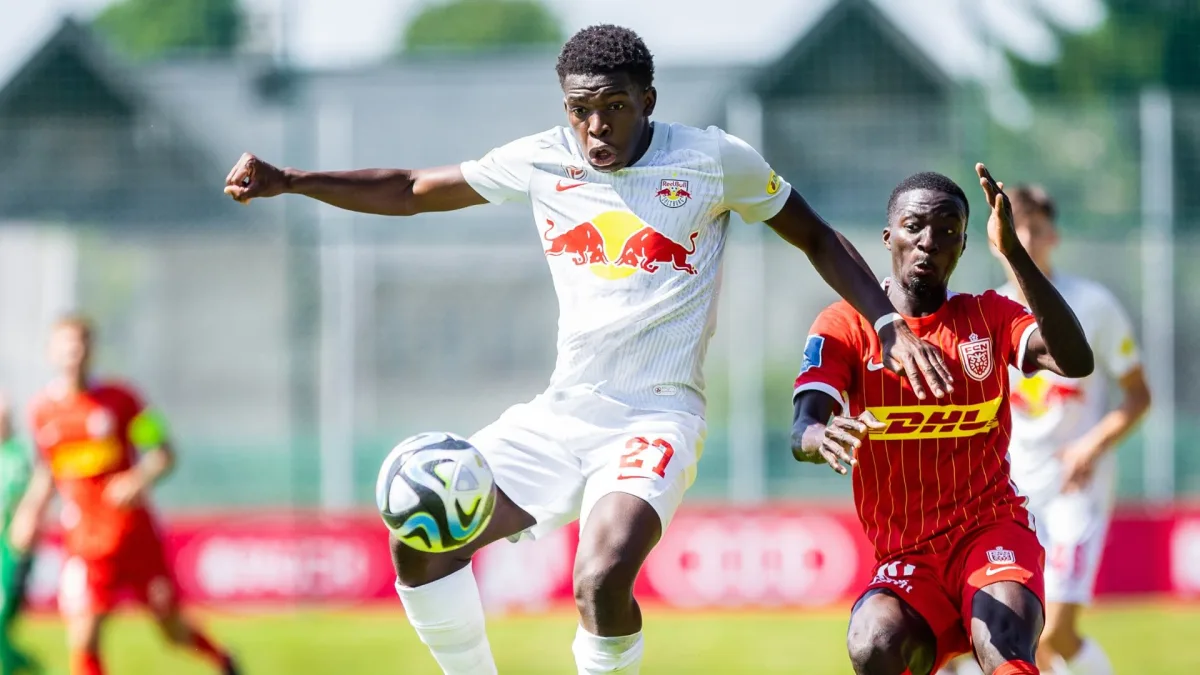 Lucas Gourna-Douath's impact on the pitch goes beyond his age. Throughout the current season, he has already delivered two crucial assists in various competitions. His ability to contribute both offensively and defensively is proof of his well-rounded skills. If he were to join Arsenal, his arrival could provide the much-needed defensive cover and physicality that the club's midfield may require. Furthermore, he could be a potential successor to Thomas Partey, filling a key role at the heart of the team's midfield.
At the tender age of 20, Lucas Gourna-Douath is a player with immense potential. His promising future could see him blossom into a top-class midfielder under the guidance of managers like Mikel Arteta at Arsenal. With the right nurturing and development, Gourna-Douath could become a linchpin in a midfield that aims for success both domestically and internationally.
ALSO READ: "Excellent Move" – Arsenal Is Eyeing A Move For This 24-Year-Old Young Game Changing Defender
As the football world eagerly watches Lucas Gourna-Douath's progress, it's clear that Arsenal and Tottenham have identified him as a player with a bright future. While Red Bull Salzburg holds the cards with a long-term contract, the Premier League clubs are undeterred in their pursuit of the French youth international. The coming transfer windows will reveal whether Gourna-Douath will embark on a new chapter in his career, donning the colors of one of England's footballing giants.