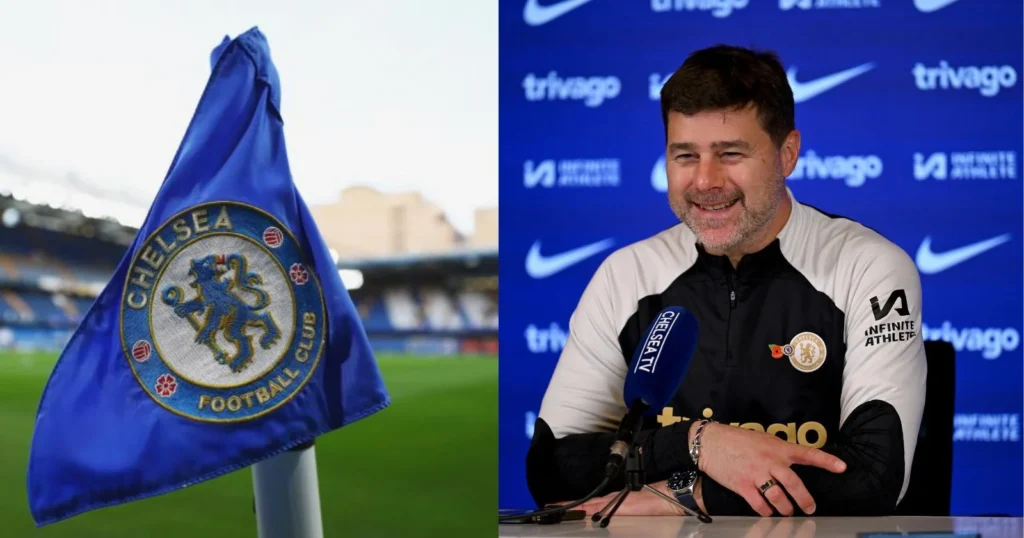 One name that has been making waves is Gabriel Moscardo, the young midfield sensation from Corinthians. Recent reports from Calcio Mercato suggest that Chelsea, among other top-tier teams, is eyeing this Brazilian prodigy, but the cost of acquiring his talents stands at a hefty €30 million.
Gabriel Moscardo's prowess on the field has not gone unnoticed, and Chelsea is not the only club interested in securing his services. The reported €30 million price tag might raise eyebrows, especially for a young midfielder, but Corinthians seems unyielding in their valuation. This substantial figure underscores the player's potential and the club's determination to get a fair deal.
Chelsea's interest in Moscardo is not a newfound revelation. The Blues had encountered the Brazilian midfielder earlier, but negotiations hit a roadblock during the summer transfer window. This hiccup in sealing the deal adds an element of intrigue, hinting at the complexities involved in acquiring a player of Moscardo's caliber.
Corinthians, understandably, has a protective shield around their prized asset. With a €100 million release clause in place, the club is cautious about letting Moscardo go for a fraction of that amount. This clause serves as a testament to the player's potential and the club's commitment to nurturing and retaining top talent.
Chelsea wants Gabriel Moscardo
The timing of potential transfers is always a key factor. As the January transfer window approaches, Brazilian teams might be more inclined to negotiate deals. Corinthians, facing the possibility of parting with key players, could be considering a strategic move in January rather than waiting for the summer market.
Corinthians finds themselves in a delicate position—balancing the desire to keep their star midfielder with the pressures from top sides globally. The willingness to entertain a €30 million offer indicates a pragmatic approach, an understanding the dynamics of the football transfer market.
While the immediate gain for Corinthians might be the financial influx from Moscardo's transfer, they also envision a long-term benefit. Insisting on a substantial cut of the midfielder's selling price positions them to benefit from any future success Moscardo might achieve, making the deal a fair and strategic investment.
ALSO READ: Danish Kaneria Sympathizes With Harbhajan Singh; Post Inzamam-Ul-Haq's Statement In Recent Video
The potential move of Gabriel Moscardo to Chelsea for €30 million adds a layer of complexity and intrigue. Corinthians' willingness to negotiate despite the hefty release clause suggests a pragmatic approach, acknowledging the player's value while considering the broader dynamics of the transfer market. As the January window looms, fans will be keenly watching the developments surrounding this promising young midfielder.
Real Madrid were awarded a penalty for this foul outside the box and Chelsea had a goal ruled out for offside in yesterday's UWCL match vs. Real Madrid.

Chelsea manager Emma Hayes said her side were "robbed" of victory by "embarrassing" refereeing, with VAR not used in the… pic.twitter.com/hidiGOo3lS

— ESPN FC (@ESPNFC) November 16, 2023