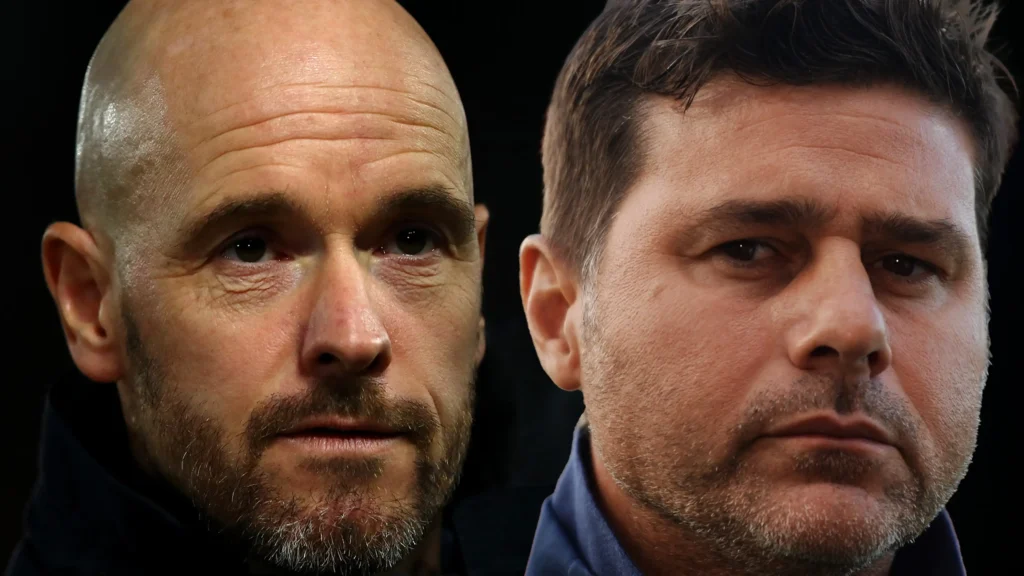 Chelsea Football Club has strategically set its sights on enhancing their attacking prowess. This is by expressing a robust interest in Brighton and Hove Albion's emerging star, Evan Ferguson. This move, as reported by Football Insider, unveils a close-knit relationship between Chelsea and Brighton's recruitment staff, providing the London-based club with invaluable insights into the promising 19-year-old striker's potential transfer.
Chelsea's keen interest in Evan Ferguson goes beyond the ordinary. It is a testament to the meticulous monitoring of the player's current circumstances. The club, armed with privileged access to pertinent information, is poised to leverage this advantage in securing his highly anticipated signing. This strategic approach underscores Chelsea's commitment to staying ahead in the fiercely competitive world of football transfers.
What's the matter?
Adding a layer of intrigue to the transfer saga is the fact that Manchester United has identified Evan Ferguson as a potential target. The burning question now looms: can Chelsea outmaneuver their Premier League rivals in securing the signature of this highly sought-after talent? The Republic of Ireland's 19-year-old sensation has already left a significant mark this season.
He has netted an impressive five goals across various competitions. The battle for his signature intensifies, raising the stakes in the high-stakes world of football transfers.
Evan Ferguson's rise as one of the most promising prospects in English football is undeniable. His performances have not only captured the attention of fans but also garnered admiration from football experts. As Chelsea seeks to bolster its attacking unit, securing the services of this prolific goalscorer becomes imperative. At just 19 years old, Ferguson holds the potential to secure a spot in the rosters of the most prominent football clubs. He is presenting an enticing and enduring investment opportunity for Chelsea.
Chelsea's pursuit of Evan Ferguson is rooted in the glaring need to strengthen their attacking unit with a prolific goalscorer. The young Irish talent, with his exceptional skills and abilities, stands poised to become a valuable asset for the club. As the club strategically navigates the transfer market, securing a player of Ferguson's caliber aligns with their vision for sustained success in the Premier League.
Chelsea Ready To Beat Manchester United For Ivan Ferguson's signing
Beyond his prowess as a goalscorer, Evan Ferguson brings a multifaceted skill set to Chelsea's attack. His capabilities extend to creativity and hold-up play, adding versatility to the club's offensive strategies. Under the guidance of proper coaching, Ferguson has the potential to develop into a player of international calibre. It will help in further enhancing Chelsea's standing in both domestic and international competitions.
Mauricio Pochettino finds himself at the center of speculation. The Argentine tactician, renowned for his ability to foster the growth of young players, emerges as a potentially ideal manager for Evan Ferguson. Pochettino's impactful career, notably shaping the trajectory of Harry Kane, suggests that he could have a comparable influence on Ferguson's development. Chelsea, with an eye for strategic moves, could leverage Pochettino's managerial prowess to maximize the young striker's potential.
ALSO READ: €45m Midfielder Wanted By Barcelona That Will Stun All The Culers
Manchester United seeks to bolster their attacking prowess by pursuing Rasmus Hojlund. Speculations abound that this move could lead to a fierce competition between the esteemed Sir Alex Ferguson and the Danish talent for a coveted starting spot. Both Chelsea and Manchester United are keen to secure deals that solidify their positions as global football powerhouses.
It is a well-known fact that they are armed with ample financial resources. The unfolding events in the coming months promise an intriguing narrative. That is, with the 19-year-old sensation potentially swayed to join their ranks, given a compelling proposal.