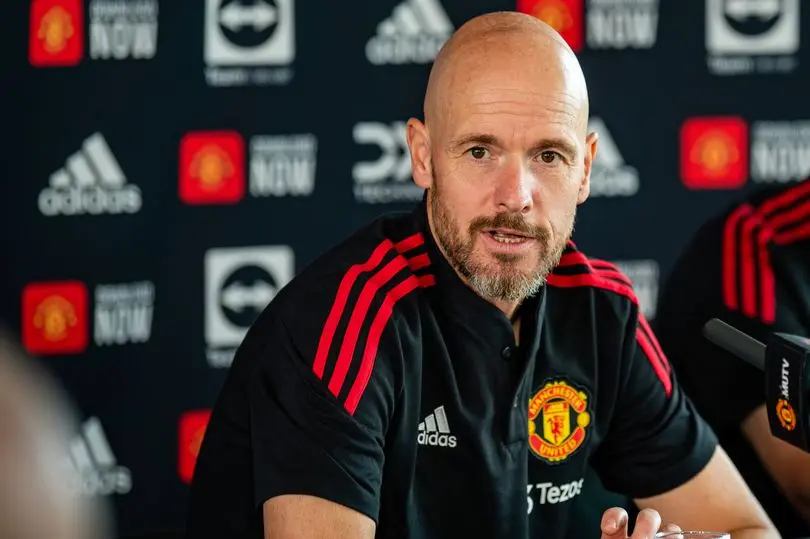 Manchester United and Liverpool are two of the biggest clubs in England at present. And so, there is an intense rivalry between their fans and players. To add to that, no matter what they do, there will be comparisons between their managers too. And so, a section of the fans want to keep comparing the likes of Erik Ten Hag to Jurgen Klopp, in the hunt to debate and find out who is the better manager amongst the two.
Though the Dutchman has yet to prove himself in that context, the Red Devils' faithfuls and more optimistic fans are backing him all the way. And there are some comparisons with the German that have started to show on Social Media too.
This was further visible post Manchester United's 1-0 win over Luton Town. A narrow win that was surely celebrated in the RED SIDE of Manchester!!
A Win For Erik Ten Hag And His Team And The Comparison To Jurgen Klopp's Record!!
Manchester United fans have really high hopes from Erik Ten Hag. Well, at least the ones who want to give him time and can see some progress, do!! The ones that want him gone, don't really have a name that they want to manage the club long-term. But, are always looking for temporary, short-term fixes. So, it's a case where things are really complicated.
However, for the ones that are backing their manager right now, there is one stat that will make them happen. And ESPN UK shared it on their Twitter handle.
In this stat, it was suggested that Ten Hag has beaten in the race for points. Not in the points table for the season!! But in a different race in itself. Below is the Tweet!!
Erik ten Hag has earned more points from his first 50 Premier League games in charge of Man United than Jurgen Klopp did for Liverpool 👀🧠 pic.twitter.com/Niw5KdphzY

— ESPN UK (@ESPNUK) November 11, 2023
Does This Stat Make The Dutchman Better Than Klopp!?
Erik Ten Hag has a really tough job in hand. The crisis at Old Trafford is an endless one. And there is no clear solution to the turmoil that the club is in at present. The Red Devils have changed manager after manager and will now hope that the former AJAX man is the right guy to save their club.
Many players have come and gone. And things have evolved at the club. However, the problem still remains at the helm (as per many). And so, they try to invest and fix things and this new main-man is in-charge now.
His last season was his debut campaign and he won the League Cup. This was a really positive start. Acquiring Champions League football also helped the team and fans build faith in him. However, this potential second season syndrome might cost him his job, if he is not careful and doesn't make the right calls.
Football can be cruel!! And so can be the Manchester United fanbase!! But surely no one told Erik Ten Hag that this job would be easy when he moved to England. So, he better be right to FIGHT!! And by fight, I mean produce results for sure!!