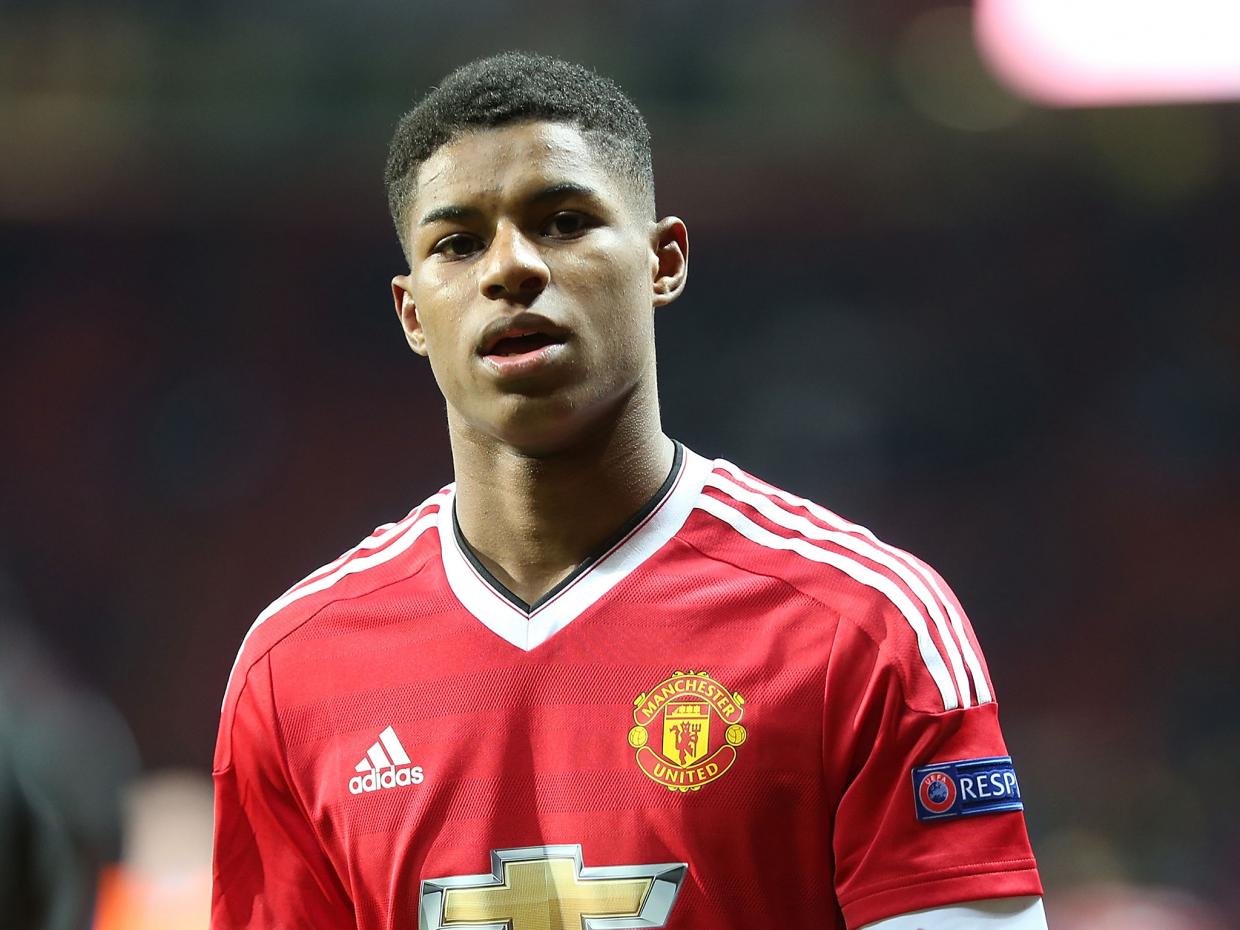 Marcus Rashford had a disastrous night against F.C. Copenhagen, as he was sent off in a game that Manchester United ended up losing 4-3. Till that point in time, the Red Devils were in full control of that match. However, post his sending off, it was the home side that slowly and steadily got back into the game. And the club's fans did not like what they were watching yet again!!
Maybe, it wasn't his fault totally this time. However, the REFEREE of the game did not help his case either. And the SENDING OFF last night changed the game around. It did not make the player and the fans happy!! Losing to Copenhagen was a one-off thing, which should haven't happened!!
The Marcus Rashford Trolls From Twitter Put Out By An Arsenal Fan!!
Rashford was being trolled all over the internet after his red card in the Champions League. Not just him, but Manchester United and Erik Ten Hag drew attention for all the wrong reasons. Though one can't really blame the manager for this loss, some fans were just being ruthless.
But that's just how fans are!! They want to win everything and every game. And if there is such a huge loss (historically), they do not let the team off, along with the staff and manager. This was one such case. And it just had to be.
Generally, there are new MEMES made after such losses. However, one Arsenal fan had previously shared a troll about Marcus Rashford. And, he hadn't even made it himself. It is just on Twitter and we have to credit Elon Musk for it, some may say!! But, is that the actual case!? We leave that upto you!!
Tears 😭😭 Elon done Rashford dirty pic.twitter.com/hrcSbOsOpt

— 𝕷𝖊𝖔🥷™ (@Trossardinho1) November 3, 2023
Well, at the end of the day, this is funny as hell!! And every non-Rashford fan will really have a laugh at this, for sure.
What Next For Manchester United With Some Crucial Games Coming Up!?
The Red Devils want to get back on track and start winning matches again. They have not been playing good football in recent times, though there have been some positive results. The fluctuation in form has really brought the team and manager Erik Ten Hag under scrutiny. Marcus Rashford has been one of the weaklinks of this team.
With that being said, there is still some time for things to be turned around. However, the results need to start showing, so that the fans can put more faith in the players as the season goes by. It will be interesting to see whether the team can win some titles this season or not!!
One thing that every manager that has been brought into a project, surely needs; that is time. So, if ETH has to be a long-term success, then he has to be given more time. And only then can he actually get the job that he has been brought in for, done!! For the sake of all Manchester United fans around the globe and possibly Marcus Rashford, hopefully that does happen soon!!