The Red Devils manager Jose Mourinho has reportedly claimed that he is not confident if Spanish goalkeeper David De Gea will remain at Manchester United or not. De Gea was tipped to leave Old Trafford quite some time ago but always stood firm with Manchester United, off late though, this case may be different.
Manchester United are currently in unfamiliar territory at the moment as they languish in 8th place on the English Premier League table. Over the past month or so, it has been a nightmare for Manchester United fans after suffering humiliating defeats against West Ham United, Juventus in the Champions League and third division club Derby County knocking out the Premier League side out of the League Cup.
More worryingly there seems to be a divide among four separate categories, the fans, the manager, the players, and the board. Having dominated English football for so long Manchester United are now in a very difficult situation. Club manager Jose Mourinho warned fans that United will be in for a difficult season after not managing to get hold of any of their major transfer targets in the summer transfer window. Mourinho was desperate to sign a defender but United's vice-chairman Ed Woodward decided against the option as most of the central defenders in the market were too highly priced.
To add to all that misery, one more player who has been crucial for Manchester United's last line of defense, David De Gea has been put under the spotlight at the moment. The 27-year-old arrived at Old Trafford back in 2011 from La Liga side Atletico Madrid on a £18.9m deal. Ever since joining the Red half of Manchester, De Gea has helped United win the Premier League, an FA Cup, a League Cup, three Community Shields as well as one Europa League title.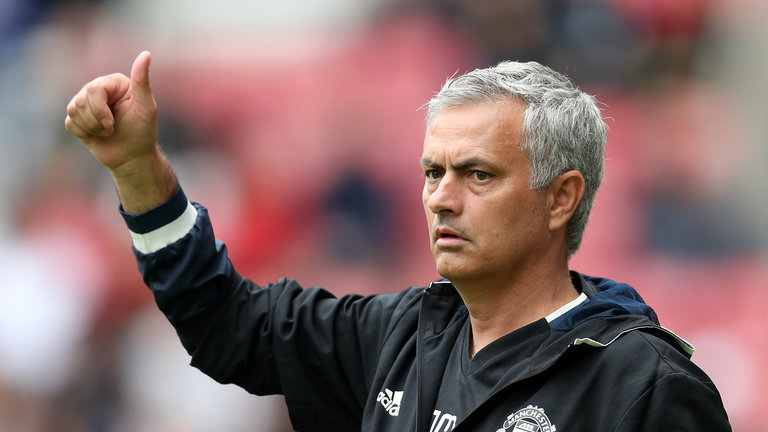 After a tough start to his Manchester United career, De Gea has grown from strength to strength and is now deemed as one of the best goalkeepers in the world. However, his contract expires at the end of this summer and United boss Mourinho is unsure whether De Gea will sign a contract extension. While speaking to Sky Sports, the Portuguese manager said, "I am not confident. I cannot find the word in English, but let's see what happens. Only the club, David and his people can answer that. My comment is only that everyone knows how good he is, how important he is for Manchester United and, if the club wants to be better than it is and not worse, obviously it would be very important to keep David."
After Real Madrid signed Belgian keeper Thibaut Courtois in the summer transfer window, De Gea also may look for a move away from the Premier League in order to win the Champions League trophy as an honor under his CV.
On the other hand, Serie A champions Juventus are now monitoring De Gea's situation at Old Trafford and could make a move as early as January for the highly rated shot-stopper, though there could be more to this transfer saga than what meets the eye. It will be a transfer saga that will surely attract a lot of attention in the days to come.