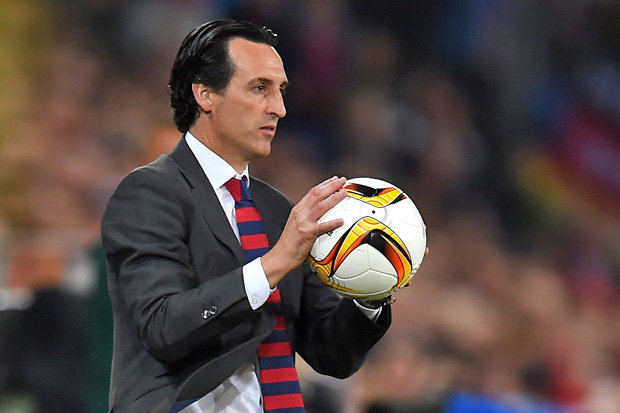 Jens Lehmann believes the north London club made a big mistake appointing Unai Emery to replace iconic Arsene Wenger. In the summer of 2018, after the departure of legendary Gunners boss, Arsenal brought in the former Paris Saint-German manager at the Emirates. After having successful spells in the French Ligue 1, the Gunners fans certainly expected him to improve Arsenal. They wanted him to make Arsenal a trophy-winning team.
That did not happen, as we all can see now. The former Arsenal goalkeeper says people at the club who appoint managers and coaching staff have lesser knowledge than him about football. That is rather funny, as it always seems to be the case with our recruitment.
What The Arsenal Legend Said About Emery?
Lehmann told Stadium Astro: "I was there as an assistant coach two years ago but then Arsene has left and they have changed the whole managerial team and I think they made a mistake by choosing the wrong guys. The people at the top sometimes do not know what I know about football and they did not experience how to win things. So it is not easy for them."
In the first season, Emery's Arsenal finished fifth in the Premier League. The Londoners went to the final of the Europa League where they suffered a big 4-1 defeat to rivals Chelsea. This season, the Gunners made a poor start to the season. After a winless run of seven games, Emery got sacked.
Lehmann added about Emery, "I think he wanted to bring his own staff who could not even speak English. Then a guy like me, who was a player for them, I think he just did not want us. I think it was a big present to him that he was picked as a manager for Arsenal because I think he was not good, not good enough because he had this lingual problem. He may have some good ideas in Spanish but he never came across as being transferrable to English football."
Arsenal was struggling at 14th in the league table when Arteta arrived. He literally guided them to be compact and made them feel what playing for Arsenal means. It is one of the worst seasons of their history without any doubt. However, somehow the positivity is back in the Emirates. Fans are feeling that they have got a manager that can build a good team that can win trophies again. Former Arsenal striker Alan Smith believes that Mikel Arteta still has a long way to go to become a great manager at Arsenal.
What Alan Smith Said?
"He has got a lot of work to do and a lot of wrongs to put right," Alan Smith told Sky Sports in a recently conducted interview.
He further went on to add, "It is not easy to take over mid-stream and you could see certain improvements, a little more steel to the side, better organization when they lose the ball. They had a lot of draws and if – and it is a big if – they can turn those draws into wins they would be gunning for a Champions League spot."
"But it is a long-term project and before that, you fancy he needs a few quid in the transfer market."