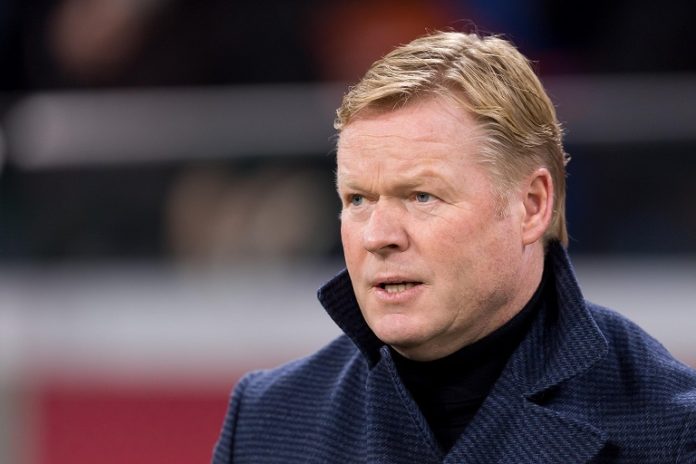 Barcelona is the latest team to show interest in AC Milan's 24-year-old midfield dynamo Franck Kessie, who is also a Liverpool target. Barcelona has joined the battle to acquire Franck Kessie, according to Italian reporter Rudy Galetti, with a transfer probable if his contract with AC Milan expires. Due to the possibility of him being a free agent, the 24-year-old Ivorian midfielder has been connected with a number of other prominent teams, including Liverpool, Tottenham Hotspur, and Paris Saint-Germain.
The Story About Barcelona Looking To Sign AC Milan Midfielder Franck Kessie Who Is Also Wanted By Liverpool
Since joining AC Milan from Atalanta, Franck Kessie has come a long way. In the summer of 2017, he was signed on a loan deal to San Siro. It was further extended in 2019. The Ivory Coast international has improved by leaps and bounds over the previous four years. That is to become one of the greatest midfielders in Serie A.
Kessie has made 184 appearances for the Rossoneri. He has managed to score 30 goals, providing 15 assists in the process. Milan is concerned about the future of the 24-year-old. He is in the final year of his contract. Some of Europe's top clubs like Barcelona and Liverpool have been warned by such a circumstance.
Barcelona has become the latest team to enter the battle to capture Kessie, who is a potential target for the club due to a lack of talent in the midfield. They did, in fact, offload Ilaix Moriba and Miralem Pjanic (on loan) without really replacing them.
As a result, Sergio Busquets, Frenkie de Jong and Pedri will once again be responsible for most of the responsibilities on the park. This is far from ideal for Barcelona. Liverpool, on the other hand, has decided not to sign a replacement for Georginio Wijnaldum. The Dutch star joined PSG on a free transfer this summer.
Does This Deal Make Sense With Regards To The Premier League Giants?
While Harvey Elliott has performed admirably and is proving to be a long-term option in midfield, it is worth noting that James Milner is nearing the end of his career. Alex Oxlade-Chamberlain has faded into the background. So, with that in mind, Kessie is a Liverpool alternative worth considering.
Apart from Barcelona and Liverpool, Manchester United, Chelsea, Tottenham Hotspur, and Paris Saint-Germain have all expressed interest in Kessie. If his contract with AC Milan expires, the 24-year-old may find himself in the middle of a transfer war between many teams. With that in mind, it will be interesting to see if Barcelona or Liverpool can beat off other suitors for his signature.
Despite that, this transfer saga is nowhere near done. There will surely be plenty of twists and turns, as there always are when a lot of clubs are involved. Barcelona will want to take the initiative and get a deal done. They still have the pulling power at present. However, their financial situation might be a constraint in the long run. Let's wait and watch, what happens next in this transfer story.