FC Barcelona has made a lot of changes to their squad this summer. A lot has been due to their financial situation. They have let go of players, including club legend and talisman Lionel Messi. Things have not stabilized a bit. Despite that, the club has not been able to get rid of all the deadwood.
Ronald Koeman is trying to revive the career of some of the players that he has. He is trying to give them one last chance before they are sold. There is a long list of players that can still be offloaded in the upcoming transfer windows. One such player is former Liverpool man Philippe Coutinho.
What Does The Future Now Hold For Former Liverpool Man Philippe Coutinho At Barcelona?
Javi Miguel via AS reports that Koeman has given one last chance to the Brazilian. That is to step up and be part of his plans. The creative player has been underwhelming since his big-money move to the Nou Camp. He was surely a different player at Anfield and has not really made an impact in the La Liga.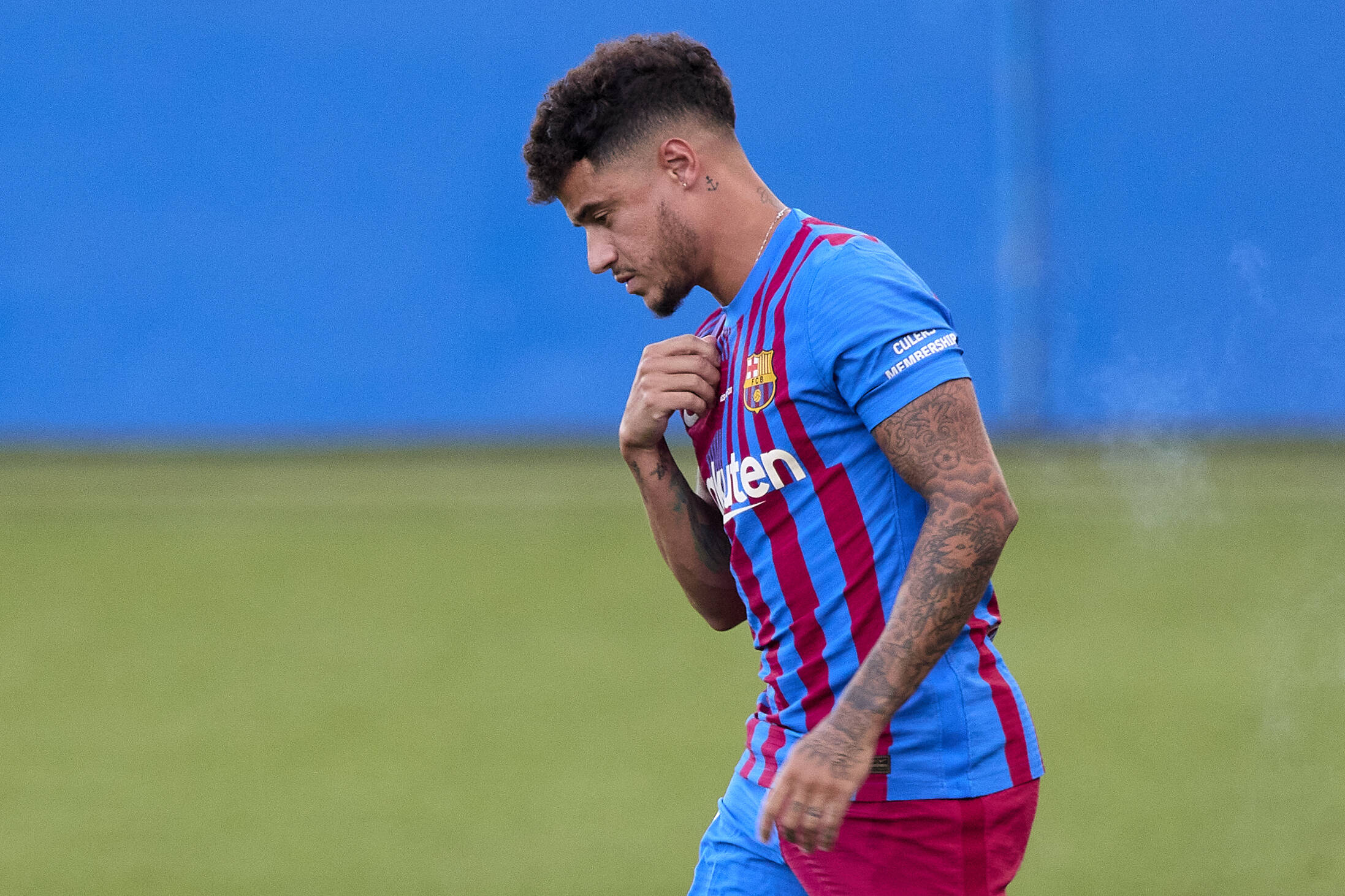 Coutinho's chances of turning things around at Barcelona are really slim. However, the Dutch boss wants to try and include him in his plans. This will surely be his final opportunity to prove his worth, with the club failing to sell him. If the player can impress, he might be allowed to stay at the club after all.
The Spanish outfit has been facing financial issues. If the right offer had come in or does come in the future, Coutinho will surely be sold. Lastly, this could also be a move to increase the existing value of the player and push it to a better price. That way when Barca does decide to cash in on him, they can make real money out of the deal.
What Were The Plans That Koeman Had For The Player's Return To Action?
Koeman wanted Coutinho to return against Sevilla. However, that game was postponed and it seems that the star may return against former club Bayern Munich now, where he was on loan and won the Champions League. It would be ironic to see him start or come on and score a goal against his former club, which he did when he was playing for the German side (parent club Barca).
Despite all the excitement of the fans to see him return, many don't think he has the ability to turn things around. A lot of the fans think it is too little too late for the attacking midfielder. He has been at the club since 2018 and is 29 at present. This is the prime for some midfielders, though the case has not been the same with Coutinho.
Further, he was wanted by the likes of Arsenal and Liverpool before, though a deal did not go through. One reason for that was his form and the other his wages. That is something that has always been a concern and the player really needs to start playing good football now. That is if he wishes to make an impact in the days to come and revive his career to end it well.