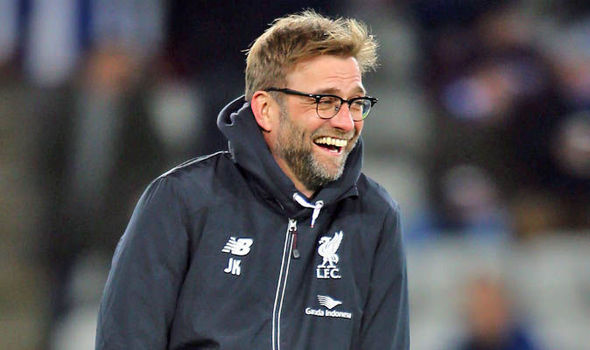 As the Summer window approaches further, the Premier League sides are going more head to head compilation in course
of grabbing their targeted player this time. Liverpool may land Naby Keita this summer and they are also looking some extra midfield support. The future of their defensive midfielder is on halt and the German may leave Liverpool this term. Potential replacement of Emre Can is being searched and it looks like, Liverpool is emphasizing upon picking up an attacking midfielder. According to the sources, the Lyon playmaker Nabil Fekir is being scout by the Premier League side and they may cash in for this French League superstar.
The 24-year-old attacking midfielder has a humongous record of 23 goals and 8 assists this season among his 39 appearances. He is regarded strong in crossing, dribbling and long shots. The Frenchman is rumoured to make the switch to the Premier League this summer. Recent reports suggested that he is ready to quit Ligue 1 for the Reds. Even Sadio Mane told fans that he would do great things at Anfield endorsing his move to Premier League. As the winger said that he thinks he (Fekir) will do great things with them and he is going to enjoy himself there. He also said that one always needs that kind of player.
If they get him, it's going to be fire out there at Anfield. Though according to the latest news, Jurgen Klopp has hit a stiff competition in his pursuit of the 24-year-old. The Blues of Premier League have taken steps towards signing the French midfielder and are now in the leading position. It is expected that a bid of around £62m is waiting to be made for the midfielder, who has scored 21 times this campaign. Another two English clubs Arsenal and Manchester United have also kept their tabs on the Lyon playmaker. When Fekir was asked he seemed unaffected by all this rumours and said that there's nothing for the moment for him and he is still at Lyon.
He also added that there are two matches left and they will prepare for them in the best possible way. He made his intentions clear about the rumours and said that at the end of the season, he will see, but for the moment, there's nothing. Fekir is happy at Lyon and his voice tone seemed quite okay. He said that nobody signs for life in a club and it doesn't work like that. He also added that he doesn't have a free pass to leave but has a contract until 2020. He has confirmed that he will let destiny handle the rest. Apparently it seems the bonding between the club and Fekir is too good that Fekir can openly speak of being able to discuss his future any time he wants. While he points out that he is being contracted for two more years, it's hard not to look at this as a hint of some sort. Lyon will definitely look forward as much as they can get from the young potential.