Cesc Fabregas joined AS Monaco from Chelsea on Friday in this winter transfer window. The Spanish midfielder played for several clubs in his career so far. It will be a new destination for Cesc Fabregas and probably the best one suitable for him. The 31 year old star Spanish midfielder will reunite with Thierry Henry at AS Monaco.
Cesc Fabregas left Stamford Bridge after four and a half years after winning four major trophies with Chelsea. In the last May, Cesc Fabregas lifted the FA Cup for the Blues. In the previous three seasons he helped them to win 2 Premier League titles and one League Cup. However, the Spanish midfielder was not getting enough chance to prove himself in this season under the management of Maurizio Sarri.
Cesc Fabregas was a very important player of Chelsea under the management of previous Chelsea managers namely Jose Mourinho and Antonio Conte. The combination of Diego Costa and Cesc Fabregas worked well in Chelsea's both the Premier League triumphs in previous seasons. However, time flies very quickly and Chelsea club management have announced a new manager at the beginning of the new season. The new manager of Chelsea, Maurizio Sarri brought in Jorginho along with him from Napoli. In the system of Maurizio Sarri, Jorginho plays a key role as a deep lying play-maker.
??? L'AS Monaco est heureux d'annoncer la signature de Cesc Fabregas en provenance de Chelsea. Le joueur s'engage jusqu'en juin 2⃣0⃣2⃣2⃣
——-
?➡️ https://t.co/BXeuqzHyq5#WelcomeToMonaco ?? pic.twitter.com/XB8gdPP05J

— AS Monaco ?? (@AS_Monaco) January 11, 2019
Cesc Fabregas could have been used in that position. However, Maurizio Sarri decided to stick with Jorginho as the player was already accustomed with the style of his gameplay. Maurizio Sarri tried to keep Cesc Fabregas as a backup of Jorginho for the Europa League and League Cup matches. Cesc Fabregas rarely started a single Premier League match in this season.
The behavior of the manager to the star player was obviously a reason for his leaving. The club management of the Blues did not agree to renew the contract of Cesc Fabregas beyond this season. So, Fabregas might have left for free in the next summer transfer window. So, the club management and the player came to an agreement on leaving in this winter transfer window. AS Monaco showed their interest to bring in Cesc Fabregas in the middle of this season. The French side really need some reinforcements in the midfield. Thierry Henry was given the managerial job after sacking of their previous manager Leonardo Jardim.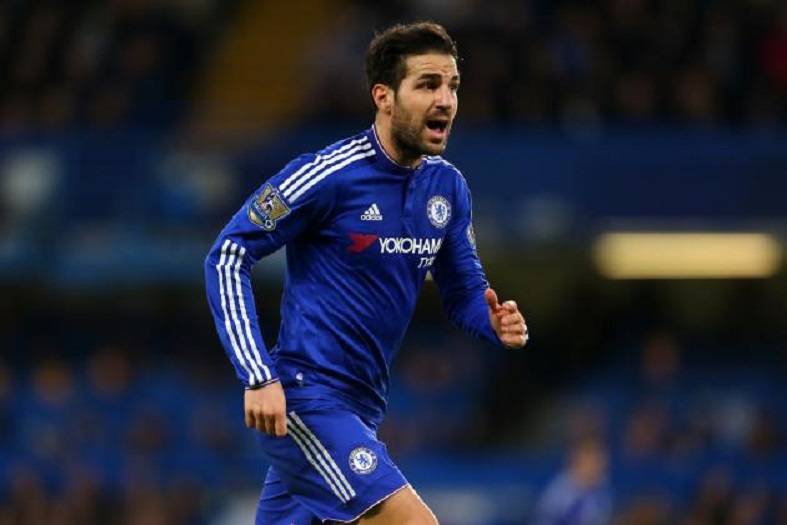 In this circumstances, AS Monaco really need the experience of Cesc Fabregas. AS Monaco are currently situated at the relegation zone in Ligue 1. The primary target of them for the rest of the season will be saving the relegation at any cost. Cesc Fabregas will surely be an important player for them in this journey.
Thanks for the memories, @cesc4official. ? pic.twitter.com/6nyZ4Ba6id

— Chelsea FC (@ChelseaFC) January 11, 2019
Maurizio Sarri wished to keep Cesc Fabregas as a squad player; but the player wished to have more gametime. Thierry Henry's Monaco will surely give him enough opportunities to prove himself once again in the big Stage. Cesc Fabregas has still the potential to make a difference for his side in any condition and he will be eager to perform well for AS Monaco.