According to the latest reports, Premier League giants Manchester United have tied down teenage superstar James Garner until the 2022 season with the option to extend his stay for another year at the club. Manchester United manager Ole Gunnar Solskjaer has termed Garner to become the next Michael Carrick for the club in the future.
Manchester United fans are experiencing something very different this season and it's been quite a strange season for the Red Devils. At the start of the campaign, Jose Mourinho was in charge of the club but the Portuguese manager instilled a very defensive philosophy into his players which were not something that the United faithful were used to seeing on a regular basis. Without any real conviction in their football, United was in dire straits and it seemed only a matter of time that Jose Mourinho got the sack. Following a run of poor results, Liverpool delivered the final nail in Mourinho's coffin after a 3-1 humiliation at Anfield in December. The writing was on the wall for the 56-year-old manager and he was sacked just a few days later.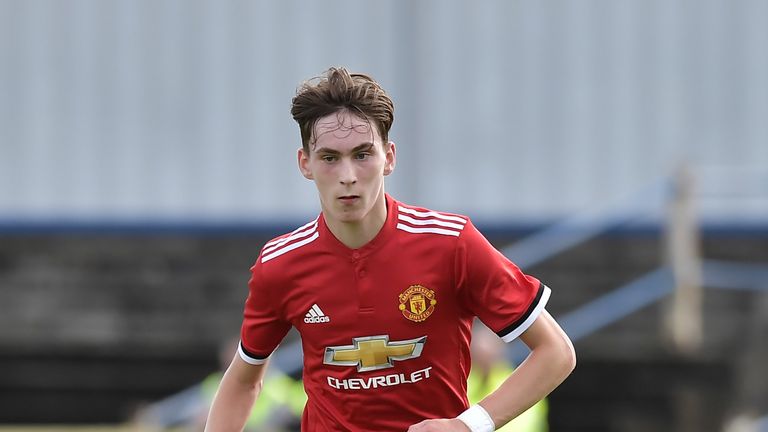 The Red Devils then turned to a familiar face in the form of Ole Gunnar Solskjaer to stabilize the ship and take care of the club until a permanent appointment would be confirmed in the summer. But the Norwegian has exceeded expectations and brought smiles back on the faces at Old Trafford as a player this time around.
A run of positive results helped United reach back into fifth place on the Premier League table and they are now in the hunt for a Champions League spot. But what was even more remarkable was the fact that United managed to turn around a 2-0 deficit against Ligue 1 side Paris Saint Germain last week in the Champions League. In the second leg, United made a dramatic comeback to win the 3-1 and progress through to the quarterfinals of the competition. Solskjaer is also using the heritage of the club to goof effect and keeping things under control, just as the United of the past.
There was some more good news that filtered out this week as 18-year-old midfielder James Garner signed a contract extension at Old Trafford until 2022. This long term deal will only help the youngster improve as he will feel more comfortable being at the club that he joined when he was eight years old.
Solskjaer has shown some desire to promote youth with Garner's contract extension, the 46-year-old is bringing United back on the right track. Garner has progressed through the youth ranks and already captained England at the U-17 level and has loads of talent. Solskjaer also tipped Garner to become the new Michael Carrick, Garner made his senior debut against Crystal Palace last month and his manager only had positive words for him, "He knows we believe in him, we have got great faith in him as the next Michael Carrick. I know he's young and I know it is not fair on kids to compare to great players like Michael was, but he's the same mold, he plays simple passes, plays through the lines, I believe he's got the chance to have a great future."