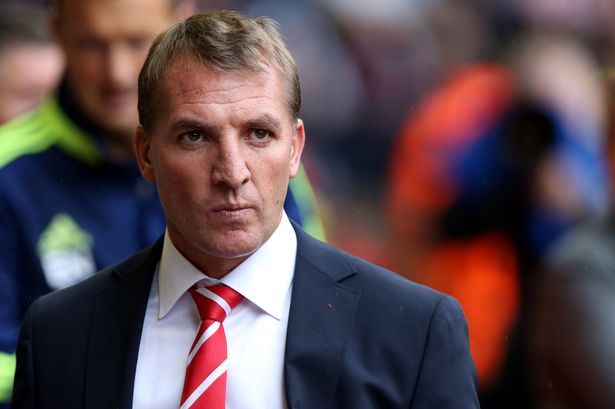 Former Liverpool man Brendan Rodgers has admitted there is a clause in his contract that could allow him to leave Leicester City for another job. The Northern Irishman, formerly in charge of Swansea, Liverpool and Celtic, has been heavily linked with a move to the Emirates, especially since the Gunners parted ways with Unai Emery.
Rodgers has been working wonders with Leicester City this season leading them to the third position in the Premier League table. They are twenty-nine points behind the almost faultless Liverpool at the moment and are trailing the champions Manchester City by four, who have a game in hand.
Chelsea is fourth at present in the table and at the moment, the Foxes and City are the closest challengers of Rodgers' former club. Rodgers' stock has seen a rapid rise this season with Leicester flying high under his stewardship. That has seen him make his name in the list of Arsenal's targets for their managerial role following the sacking of Emery.
It was reported that there's a £14m exit clause in Rodgers' contract should the Gunners want to poach the former Swansea manager. Rodgers himself confirmed it after the Foxes' 2-1 win against Everton.
However, he reiterated that his sole focus is Leicester City at the moment. However, with the season abruptly coming to an end due to the outbreak, it could mean that he could be heading for a potential exit if he wishes to move on with his career.
With that being said, Arsenal might be gifted a Champions League spot, when the action does resume. Due to this, Rodgers could consider a move to the Emirates in the upcoming days. The Arsenal job is one of the best and though Mikel Arteta has it currently, the board could consider other options in the seasons to follow.
The former Liverpool man stated in his recent interview, "They are probably is in most manager's contracts. It is all hypothetical, all these types of situations. I think for me in this moment we have had a brilliant win today, we came back really, really well. My focus is very much with Leicester."
"I made a change eight or nine months ago, I came into here and I have been so happy since I have come into here and I have been so happy to come into here to work with the players, we still have a lot of work to do."
"So like I said, most manager's contracts will have something in that but my only concentration is Leicester. I have been very fortunate in my career to work with some brilliant clubs and some great institutions. This was an ambition to come here and to help the club arrive in the top six."
"For us, everything has been great since we worked together. We know there will be some bumps along the way. For me, my ambition at this very moment in time is to help this club."
"I am very happy in doing that, there is great, great potential here at Leicester City in order to push on in the next few years."