Following the departure of their star forward, Los Blancos endured their worst possible campaign in the last 17 years which saw manager Julen Lopetegui getting sacked. Last summer, Portuguese star Cristiano Ronaldo was sold to Juventus by Real Madrid in a deal worth €98 Million. Ronaldo led Real Madrid to three Champions League titles in a row and four titles in five seasons before leaving for Juventus last summer. Los Blancos decided to play it cool by not making any major signings to make up for his absence as the club believed that their current stack of forwards consisting of Karim Benzema, Gareth Bale, Marco Asensio and Lucas Vazquez will fill in the void left by Cristiano Ronaldo's departure. However, they were not correct as no one could step up to replacing Ronaldo when the team needed it the most.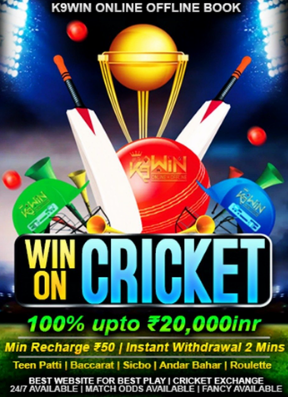 With Ronaldo on-board, Real Madrid hadn't lost a game in the Champions League knockout stages since their semi-final disappointment against Juventus in 2015. However, the streak ended when Los Blancos lost 4-1 to Ajax in the Round of 16. The Champions League upset followed consecutive losses to arch-rivals Barcelona, with one loss coming in the Copa del Rey while the other coming in La Liga as Real Madrid marked one of their worst footballing weeks.
Well with Real Madrid realizing their mistake of not making any signings to replace Ronaldo, they'll be in search of a forward in this transfer window. And now, with Los Blancos realizing their mistake, it gives birth to an important question – Who can replace Ronaldo?
Let's take a look at the list of three Ligue 1 players whom Real Madrid can sign in order to fill the void left by Cristiano Ronaldo's departure.
1) Nicolas Pepe
The 23-year-old Lille star is up there living his dreams in Europe as he nears the end of a real breakthrough campaign in France. The winger has had an amazing time in every aspect this season as he registered 19 goals and 11 assists in just 32 Ligue 1 appearances, making him one of the most decisive players across the entire continent. He is wanted by the likes of Arsenal, Chelsea, Liverpool and Manchester United, who are quite eager to sign him at the end of the current season.
The Ivorian's amazing close control coupled with his brilliant pace and dribbling makes him a defender's nightmare. At his extreme, Pepe can make some amazing solo runs into the box which is an amazing sight for every spectator. On top of that, his amazing play-making ability just adds an extra edge to his game, making him look like a complete package.
2) Radamel Falcao
Falcao moved to Stade Louis II from Atletico Madrid in 2013 and has since then scored 62 goals across all competitions for Monaco, which also included loan period for Manchester United and Chelsea. Like Ronaldo, Falcao is also a poacher. With the likes of Asensio, Kroos and Luka Modric supporting him in the box, the fallen star can be a hit at the Santiago Bernabeu.
The veteran forward's scoring tally has surely dropped this season as he has only been able to score twelve goals in Ligue 1. Despite that, we should not ignore the fact that what El Tigre is capable of. Though he is 33, he looks in much better shape than the likes of Modric and Benzema.
The former Chelsea and Manchester United flop is a natural goal scorer and is very well known for his ability to grab a goal for nowhere. Falcao is very famous for his header technique as it gives him an edge in aerial battles. Once said to be on the same level as Cristiano Ronaldo and Lionel Messi, El Tigre's form has surely dropped in the past few seasons but a move to the Santiago Bernabeu could change the fallen star's fortune.
3) Ismaila Sarr
The Senegalese international has shot to prominence this season after scoring ten goals and contributing eleven assists across all competitions. The 21-year-old winger starred for Rennes as they beat Arsenal 3-1 in the Europa League last-16, however, the tables were changed in the next leg.
The Senegalese star is a winger who can play on both flanks with relative ease and coupled with his ability to pace and dribble, Ismalia can score from long range with accuracy. Sarr is still a work in progress but under the guidance of the right coach, he can surely take his game to the next level.