Alan Hudson has now stated that signing Frenchman Olivier Giroud from domestic rivals Arsenal was a "step backwards" for Premier League giants Chelsea. The former Blues' star has asserted that signing the World Cup winner has not helped the cause of the west London outfit, who are trying to take a step in the positive direction.
Team-mate Alvaro Morata is already struggling in front of goal (though has 5 goals so far in all competitions) and Giroud managed to score his first goal for the Londoners this term, in the FA Cup tie against Hull City which Maurizio Sarri's side won. However, despite some good performances as a team player, Hudson believes that he is just not the right player for his former club and they really need to step-up in their search to find a better forward.
The club are looking to win some major titles like the Champions League in the years to come and the signing was poor, in comparison to the stars that they had signed in the past. Giroud is not at the level of the likes of Drogba and former top Chelsea strikers and Hudson highlighted the same about Morata too in his recent interview.
Talking to Ian Stone's Comedy Breakfast on Love Sport Radio, he stated, "When you think of all the top forwards they've had over the years I wonder how the fans feel watching Giroud and Morata at the moment."
"I do not think they are up to the club's standards."
"I find it very weird that Giroud's at Chelsea, to be honest.
"Without wanting to be too negative, I think signing him was a backwards step."
"It felt like a really strange purchase at the time: he could not get in the Arsenal team and then all of a sudden he was playing for Chelsea."
Talking about his triumph in Russia and how he still fails to really fit in, he added, "He might be a World Cup winner but I don't think that determines whether or not someone is a good player. He's very short of goals."
"Teams are not scared of Chelsea's strike force anymore when they play them. It is all about stopping Eden Hazard."
This could be a really strong point that he has made and the club management and owner Roman Abramovich might look at the problem at hand.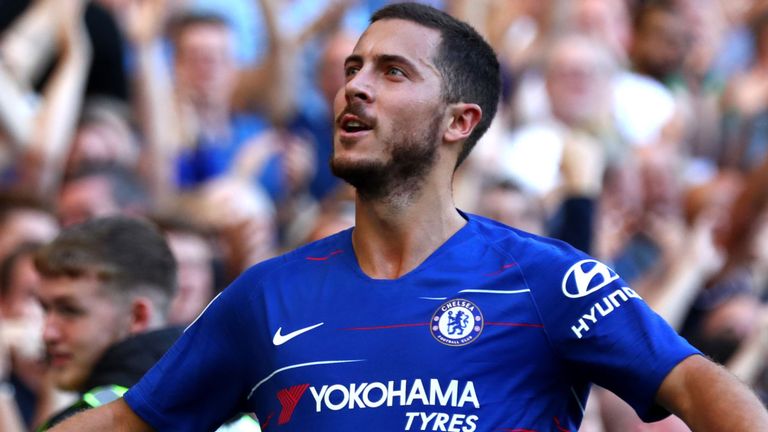 Well, there is no doubt that the club from London was heavily linked with the likes of Wilfried Zaha and quite a few more names, though a deal never did materialize back then. This is one of the major reasons why they were in the run for additional options up-front, as neither one of them have been able to make an impact and lead the line.
The team will have to really start depending lesser and lesser on Hazard and contribute with goals. The midfield has done that well so far, though it will now be up to the strikers to do that as well. Hopefully, the Italian manager is able to land more hit-men in the days to follow, if he wishes to win some major titles and ensure that his team finishes in the top four.