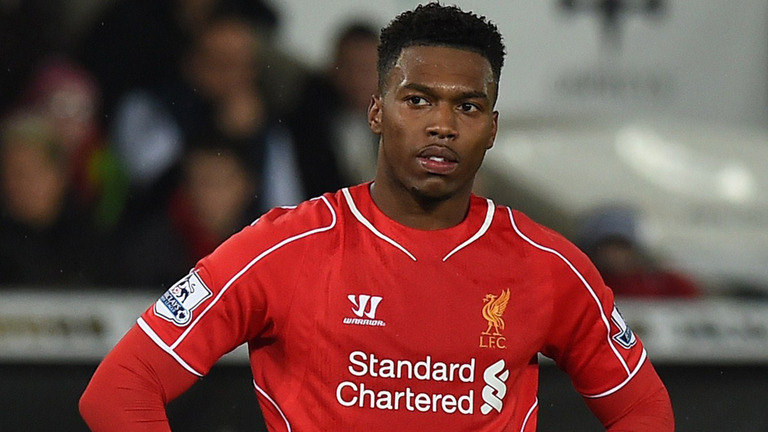 Serie A outfit Bologna have given up in the race to sign Daniel Sturridge due to the striker's high wages, after the former Liverpool and Chelsea man left Anfield recently. The England international was not been given enough game-time under Jurgen Klopp and was unhappy despite his team's Champions League win.
Further, the Merseyside outfit wished him well and let him leave, with a lot of top clubs from Italy keen on signing him. Bologna had a serious interest in the player and were looking to complete a deal, though it has now failed, as they do not have the funds to pay his salary.
The Gazzetta dello Sport has further added that due to this, the club have now dropped their interest in the ex Reds' star and will be looking elsewhere. They are keen on adding a goal-scorer, though the Englishman did not budge on his demands and ultimately the club had to drop interest.
This could mean that Sturridge may now look for a club in his native country possibly and play yet again in the top flight of English football, if a deal does go through. However, he will have to be a bit flexible, as he may not get the same kind of money that Liverpool were paying him.
Despite that, there is no doubt that the player has real quality and is quite capable of scoring goals regularly. Sturridge had a tally of 68 goals in a total of 160 appearances during his five-year stay at Anfield and was one of the main-stays at the club.
During his final years with the Kops, he had fallen down the pecking order to the likes of Firmino and Origi, who had taken his place and proved their worth eventually. With that being said, it was time to move on from the club where he had made a name for himself and that is exactly what he did. However, he is still looking for a top club where he can ply his trade and possibly feature in the upcoming Euros and World Cup for The Three Lions. There are a lot of young talents who will be fighting for that spot up front and it will be interesting to see whether Sturridge can make a real claim for it or not.
It is good to see that the 29 year old star still has ambitions of a World Cup spot and will want to give the other strikers a run for their money. Whether he is actually able to make the kind of impact that he is hoping for, is another question that can only be answered once he decides what his next destination will be.
For now, the player will want to sort out his options and get a deal done, to play for a club which can actually afford him and give him opportunities to revive his career post his Liverpool days. He was of great service to the Merseyside outfit, though things will not get any easier now in the days to come.