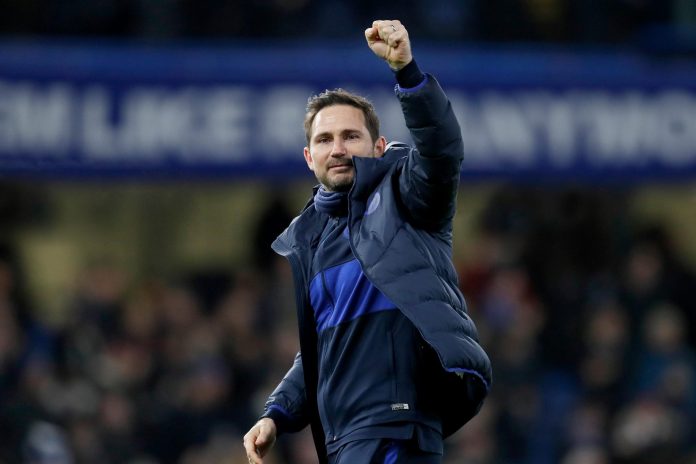 Chelsea's head coach Frank Lampard has finally commented on how Nathan Ake's signing will improve their defensive woes. The Blues are currently going through a phase of major transition. Especially after missing the summer signings owing to the transfer ban imposed on the club, Lampard would want to compensate for all the loss post the ban lift. One new name has emerged on Lampard's rumoured list of targets, and it is the name of the club's ex defender, Netherlands national Nathan Ake.
The Story Of Nathan Ake And The Interest From Chelsea Boss Frank Lampard
Nathan Ake, who is the centre-back for Bournemouth currently has impressed Lampard with his overall game-play. The 24-year-old has made it to the starting XI in all matches and has scored a solitary goal. The Chelsea's youth academy graduate moved to Bournemouth on loan and switched into a permanent signing in summer 2017 for a fee of £20m.
However, with the west London outfit struggling defensively, they are keen on bringing him back to Stamford Bridge.
The Blues' supposedly have a buy-back clause that will activate next month and Frank Lampard can re-sign the defender to work on his meek defence line. When Lampard was asked about the Netherlands national's signing during a press conference he said, " It is what it is. He has done fantastically well at Bournemouth. In terms of the back four, I am very happy with the defence. We have to worry about Bournemouth tomorrow and the other games before the window opens."
What Next For The Blues This Season; Can They Get Something Out Of It?
Ake's return fee is reportedly set at £40m, and this might be pretty non-negotiable. With that being said, the Londoners are eager to add him to their squad now. Lampard also spoke about the clause through which Chelsea are obtaining the 24-year-old. He said, "I do not know how clever it is. It is what it is. He came through here and has then gone to Bournemouth for regular football and he has done fantastically well. He has shown himself to be a really good defender in the Premier League." 
Transfer expert Duncan Castles also put forward his thoughts on Ake's transfer to Chelsea. According to Castles, Ake isn't very good and his skills are being overhyped. After Christensen leaves Stamford Bridge, Kurt Zouma and Fikayo Tomori can lead the pack but Nathan is surely an upgrade. While talking to Transfer Window Podcast Castles mentioned, "I think Ake is a very solid Premier League defender. I am not sure he's going to be a top, Champions League defender. I think he's skilful on the ball and he does the basic stuff pretty well.
"But I think physically somewhat lacking and just not a quite top tier. As an improvement on what they have, I can very much understand why they would be thinking of doing that, and at a price of less than £40m."
However, there has been no official statement coming from Nathan Ake. Chelsea will be playing Bournemouth on Saturday and will hope to get a victory to maintain their position on the table. However, Ake who is Bournemouth's centre back will miss the match owing to a groin injury. The Dutch player is on a six week recovery period.