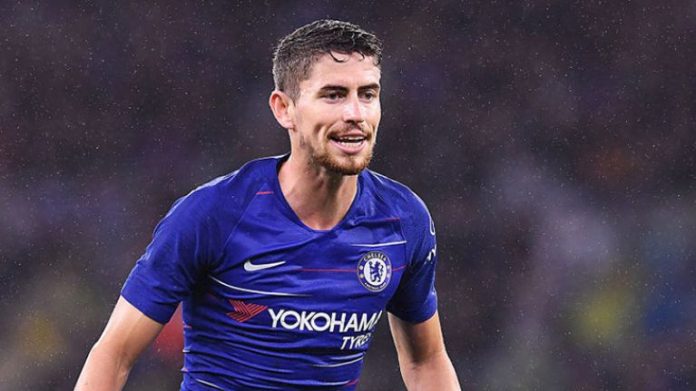 What Jorginho Actually Said- The Italian midfielder admits his Brazilian teammate is close to Stamford Bridge exit after this season. Willian has been a loyal servant for the Blues over the past seven seasons. The attacking midfielder joined Chelsea from Ukrainian side Shakhtar Donetsk in the summer of 2013 for £32m. He has had a remarkable career at the Bridge without any doubt but the time has probably come for his departure.
 The Chelsea board, however, wanted him for another two seasons. Despite that, the 31–year-old wants a three-year contract which Chelsea said "impossible" to offer.
What Jorginho Told The Esporte Interativo
"To lose a player, and a person, like Willian, is such a shame," said the Chelsea man to Esporte Interativo. "It is a complicated situation, and I have not asked him why he has not renewed. He is a phenomenal player and one that Chelsea should not lose. I am still hopeful that renewal can be agreed upon."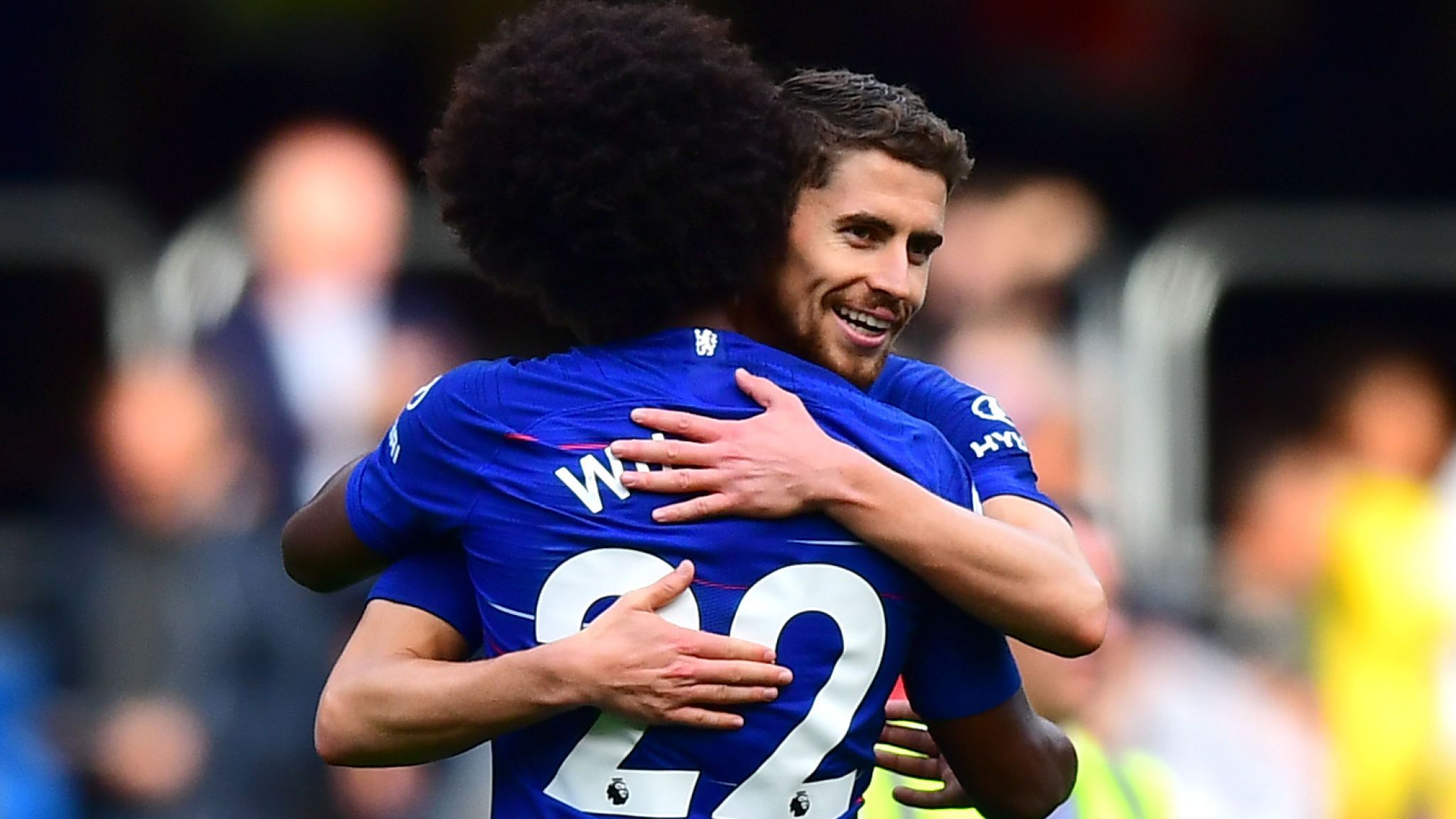 Arsenal and Tottenham are still chasing the player's signature for the upcoming season. Former Chelsea boss Jose Mourinho is a fan of Willian and might get him for free if he wants to boost his Tottenham side.
Willian is so much a Mourinho like the player who does not only produce with his attacking ability but also helps the team with his running off the ball. After the departure of Christian Eriksen, Willian can fill that gap for at least the next two seasons at Tottenham.
The Brazilian was asked about the toughest opponent he faced in his career and he identifies N'golo Kante. The French World cup winner has been a key part of the blue's success over the previous seasons after joining them form Leicester City in 2016.
"I played against Kante, who today is my teammate when he was at Leicester. He is the kind of player who you have to dribble past like ten times because he always comes back. So he is one of the most annoying players I have faced, also during training."
What Willian Said In A Recent Interview?
Willian shared the Chelsea dressing room for a season with his current boss Frank Lampard in the 2013-14 season. Lampard left the Blues after that year but they both shared some good memories at that time.
On the current Chelsea manager, Willian added: "I had the pleasure of playing with him, a great player. "He is improving and has everything it takes to be a great manager and he is a great man as well with a great heart. I have a great relationship with him and I love working with him."
Since joining Chelsea in 2013, Willian helped the Blues to win five trophies in his seven seasons. Under Jose Mourinho, he won the Premier League and the Carabao Cup in 2015, won the Premier League again in 2017 and the FA Cup in 2018 under Antonio Conte and the Europa League in 2019 under the Previous boss Maurizio Sarri and all these things put him in Chelsea Football Club's history books forever.