Manchester United is allegedly one of the teams interested in signing Marco Asensio from Real Madrid, according to reports.
A report from the Catalan newspaper El Nacional claims Real Madrid will consider Marco Asensio surplus to requirements. There is no lack of suitors for the Spanish international. Manchester United is among the teams interested in bringing him to the Premier League.
Since recovering from a long-term knee injury last year, Asensio has had a difficult time adjusting to life. A season to forget for the 25-year-old striker, who has failed to put in continuous effort over the previous 14-15 months, the 2020/21 campaign was a disappointment. And the same has been true since the beginning of the year 2021/22.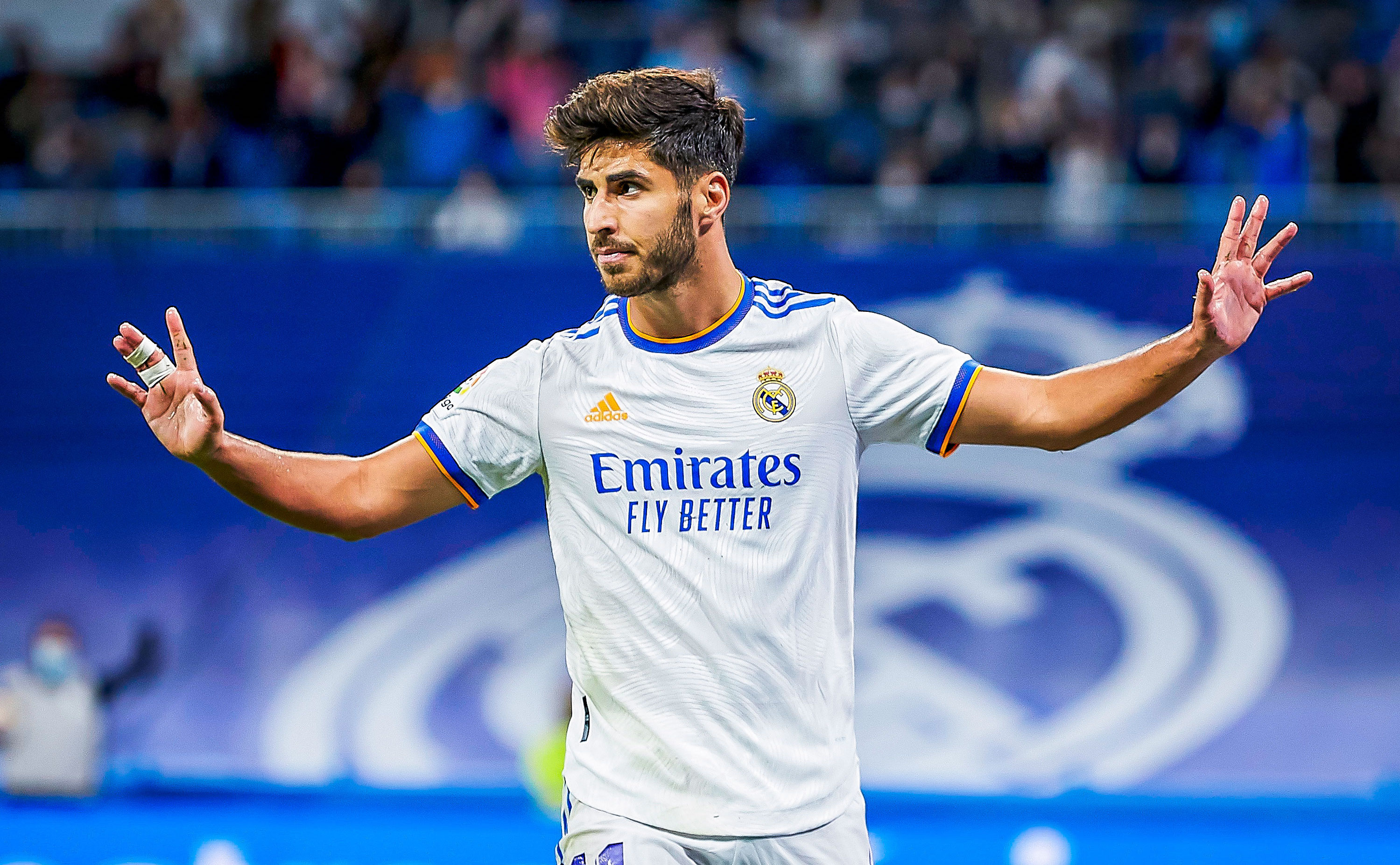 His three goals in seven appearances thus far have come in a single game against his old club Real Mallorca. That is when he netted all three in a 6-1 victory. Real Madrid seems to have reached a breaking point in their pursuit of Erling Haaland. Their difficulties show no indications of abating. They are prepared to sell him and others in order to obtain the funds necessary to sign him. His suitors have begun to surface, with Manchester United being one among them.
This is particularly intriguing given the fact that Manchester United strengthened their attacking options in the summer transfer season. That was by bringing both Jadon Sancho and Cristiano Ronaldo to the club. Even though Sancho hasn't been able to make an impact at Old Trafford yet, he is considered to be a player with a bright future at the club.
Also noteworthy is the fact that Manchester United now have a loaded attacking unit. That is with the likes of Anthony Martial and Edinson Cavani not even starting on a regular basis. Marcus Rashford will be added to Ole Gunnar Solskjaer's options once he returns to action. That is expected to be later this month.
Asensio is not in Real Madrid plans anymore
In the end, investing approximately €40m on Asensio, which is the price Real Madrid are asking for him does not seem wise. That is particularly at a time when acquiring a holding midfielder should be a top priority for Manchester United. This is something that the club has already said.
Meanwhile, in addition to the Red Devils, Sevilla and Napoli are also interested in signing the 25-year-old. Arsenal is also being mentioned as a possible destination. While Manchester United are allegedly interested, it remains to be seen if they will make a bid for him.
Real Madrid must release players who do not fit into its long-term objectives in order to move forward. The roster has a number of players that are either not talented enough for a club of Real Madrid's calibre or who have not been performing to their full potential in recent seasons. One of them is Marco Asensio.
He is a player who was once seen as the future of Real Madrid's offensive line. That was before being injured. It's clear that things haven't gone as planned.
Tomas Gonzalez of ABC Deportes reports that Real Madrid has placed Marco Asensio on the market. Don't believe they are considering the player in their plans anymore. Asensio is just not the player who can propel the club ahead. He is much too unreliable to be trusted with regular playing time as a starter, as we witnessed earlier in the season.