Middlesbrough and their new manager Chris Wilder are apparently planning a January loan transfer for Arsenal striker Folarin Balogun.
Folarin Balogun, according to The Sun, might be the subject of attention from a variety of teams during the January transfer window, with Chris Wilder and Middlesbrough being one of the interested parties.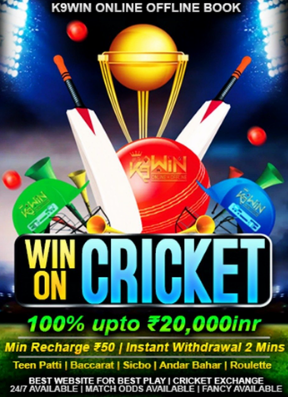 Back in April, speculations surfaced that Folarin Balogun would be available for free transfer during the summer transfer window. The player was extensively publicised as a result. He was regarded as one of the most exciting talents in English football, and teams were lining up to recruit him when he graduated from Arsenal's Hale End school.
Balogun finally signed a new contract with the Gunners after Mikel Arteta and Edu Gaspar persuaded him that the team had a bright future ahead of them. Balogun began Arsenal's season-opening match against Brentford after making frequent appearances throughout the pre-season. The Gunners were hampered by the absence of Pierre-Emerick Aubameyang and Alexandre Lacazette due to COVID-19 problems.
Balogun has struggled to get into the first team this season, will the Arsenal striker leave the Emirates?
After that, the teenage Arsenal striker was involved in Arsenal's following match, which they lost after losing their first three games. As a result of Arteta's efforts, the team has gone on an eight-game undefeated streak in the Premier League, with Aubameyang and Lacazette operating as a front two.
Balogun has struggled to get into the first team this season, despite the good play of those attackers and the presence of Gabriel Martinelli. His patience is being rewarded as he continues to feature extensively for the Under-23 side this season while waiting for opportunities in Arteta's system.
While many feel Balogun has the potential to be a future star for Arsenal, many others believe he needs to play at a more established club and first team. As a result, a loan move for Balogun is expected to take place during the January transfer window, as the club is eager to give its young attacker some first-team experience.
Middlesbrough is one of the teams interested in signing him on a short-term loan during the January transfer window. The Arsenal striker has shown incredible ability with Arsenal's Under-23 team this season, demonstrating his goal-scoring prowess on several occasions.
As a result of Aubameyang's commitment to the Africa Cup of Nations in January, the Gunners have yet to make a decision on Balogun's short-term future, leaving Lacazette and Martinelli as their only credible centre-forward alternatives. Balogun could undoubtedly offer backup for the attackers in the team and might even wind up earning some playing time, at least until the return of Arsenal captain Alexis Sanchez.
However, after that, he may find himself on the perimeter of the footballing world, and he will most likely lose out on the opportunity to join another club and play regular first-team football.
Wilder might re-enter the picture for Balogun in January
Middlesbrough just announced the appointment of Chris Wilder as their new head coach. Balogun has been a target for the newly-appointed manager since his days for Sheffield United. He attempted to persuade Arsenal to sell the striker in the summer of 2020, but the Gunners were determined in their determination to retain him.
Wilder might re-enter the picture for Balogun in January, allowing the Championship club to bolster its offensive options with the signing of Balogun. The manager has his sights set on promotion to the Premier League and would do whatever to have a consistent striker on his side to assist him to achieve his objective.
Although it is possible that Balogun will be the striker, it is unclear if Arsenal would consent to his temporary departure. To get valuable experience in the Championship, Middlesbrough may be an excellent pick. This could also help to strengthen his confidence before attempting to break into Arteta's first team.