In December, Valencia proudly announced they had extended the contract of midfielder Yunus Musah. The club's official statement described the 18-year-old as "a prodigious talent" who has been "a sensation this season with several impressive performances." The contract, which extends to 2026 and has a reported release clause of €100m, is a massive victory for both club and player with Musah fully committed to Los Che. The agreement was reached at a time where Musah felt "convinced that I have found my place in the world."
Stability and certainty, however, is something he is just now beginning to find in his life.
Will Losing This Young Talented Attacker, Yunus Musah Hurt Arsenal In The Long Run?
He was born in New York City while his Ghanian parents were on vacation. His family then moved to Italy, where Musah first started playing football. When he was nine, they moved once more; this time to Barking in East London, where Musah joined the Arsenal Academy. Musah quickly made a name himself as a central midfielder, making his U-18 debut when he was just 14. At 16, Musah was an integral part of Arsenal's run to the 2018 FA Youth Cup final and their 18/19 U-18 Premier League South Championship.
Although promised a professional contract as soon as he turned 17, Musah decided to leave Hale End. That was to join Valencia in the summer of 2019. He was hungry for first-team football. He saw a clearer path in Spain than in London.
"Seeing players from the youth academy being on and around the bench gives you confidence that you can get a chance anytime," Musah said about his decision.
"At Valencia, opportunities are given if you are willing to put in the hours."
After spending his first season with the academy, Musah got his chance with the first team this season. Since he was picked, he has not looked back. He has been in all 27 La Liga matchday squads. He has been finding the field in all but three matches.
Musah was given his debut in Valencia's first league match. He managed to put in an 88-minute shift in a 4-2 victory over Levante. Manager Javi Gracia was impressed as well. He told reporters, "Despite Musah's age he showed great maturity to endure the level of demand that was there. That should be valued. We should take care of him. So that in the future he contributes many more things to Valencia."
The Story Of The Yunus Musah's Time With The Gunners And How It Ended?
His big contribution came in November when he became the club's second-youngest goalscorer (18 years and 338 days) against Getafe. Musah picked up the ball in his own half, drove more than half the field on his own before slotting it past the keeper. He followed this up in the next month with a late equalizer from a corner in an eventual 4-2 victory against third division side Terrassa FC in the Copa Del Rey.
The strong depth Valencia has centrally and Musah's inexperience have led to him playing mainly as a right-winger in a 4-4-2. Looking at Musah's Smarterscout report, we can see his strengths are his dribbling and link-up play. Musah is one of only 10 La Liga players with link-up and dribbling ratings above 90, and the youngest by almost three years. His average of 1.40 successful dribbles per 90 is the fifth highest on Valencia. While Musah's dribble success rate per 90 is just 45.5%, the fact he is not in key central areas means he can learn from his mistakes instead of being punished. His goal against Getafe highlighted his incredible athleticism as he reached a speed of 33.6km/h (20.9 mp/h).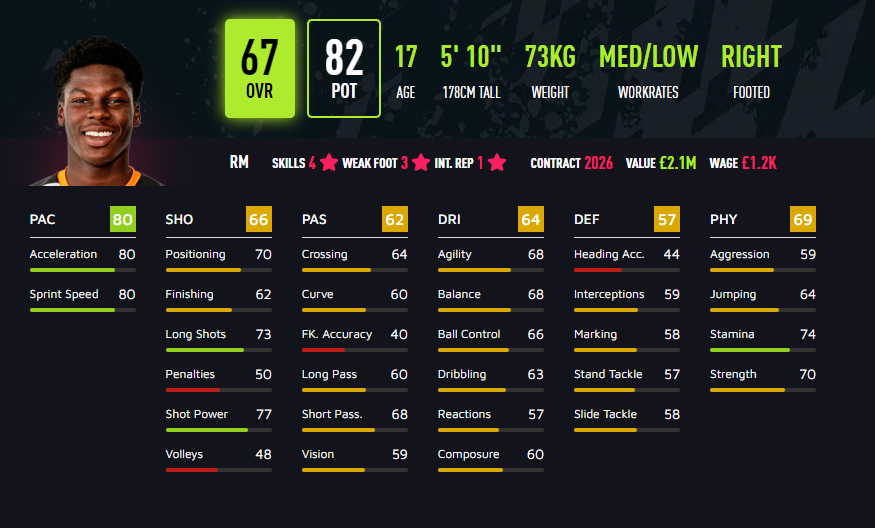 Could Injuries Of The US International Be The Reason For His Downfall?
Musah's physical qualities make him a key asset out of possession. He has made 12 tackles in the defensive third (second among Valencia midfielders). At just 18, Musah will continue to develop as an athlete. He could be a real physical force in the future. An area where Musah needs improvement is his passing.
His passing completion is quite good at 73.7%. However, the majority of these are short passes. When it comes to long passes, Musah has only completed 50% of them. For context, central midfielder Uroš Račić has completed 78.5% of his long passes for Valencia. Musah, then, must develop his passing range. That is if he wants to be a reliable central option for Javi Gracia.
Musah's performances with Valencia earned him his first senior international call-up in November of 2020. Although he appeared for England at every level from U-15 to U-18 and even served as captain, Musah's senior call-up was not from the Three Lions – it was from the United States. Musah had been on the USMNT radar since he joined Valencia thanks to U.S. assistant coach Nico Estevez. Estevez had spent 8 years as a coach in Valencia's youth system and was told by his old colleague they had a player eligible to represent the U.S.
After more than a year of discussions, the New York-born midfielder accepted the call-up. Despite playing out wide in Spain, U.S. Manager Gregg Berhalter planned to use Musah in his more natural box-to-box midfield role. "He has so much talent it's worth looking at," said Berhalter. "Maybe Valencia is saying he is not ready centrally, but we're ready and excited to see the impact he can make." Musah was given his debut and a start in a 0-0 draw against Wales and started again in a 6-2 win over Panama. His dribbling was on display, as he showed he could drive forward with pace power and also play out of tight spaces with finesse and composure.
Alongside Weston McKinnie and Tyler Adams, Musah received praise as a driving force in an energetic, high-tempo midfield. Berhalter was "really happy with Yunus' performances" and excited for more, but Musah's future remained anything but certain – the matches were friendly, meaning he was not cap-tied to the U.S. (or any nation). With the U21 Euros on the horizon, England still had plans for their former U18 Captain. "I hope he hasn't made a decision," said former England U21 manager Aidy Boothroyd in November. "I think if he came here and saw what we are all about that he would really enjoy it."
What Are The Stories Going Around With Regards To The Player; What Is His Next Destination?
In March, amid rumours the England FA were confident about securing Musah, he made his decision: He chose the United States. Musah said it was "a really hard decision to make as England has done so much for me but in the end, you have to make the best decision for yourself." Musah cited "the time and effort" Berhalter put into contacting him, as well as the team spirit from the November camp: "It was as if we've seen each other or met before. That helped me because I am new, and they welcomed me well. We played two games well and also had fun."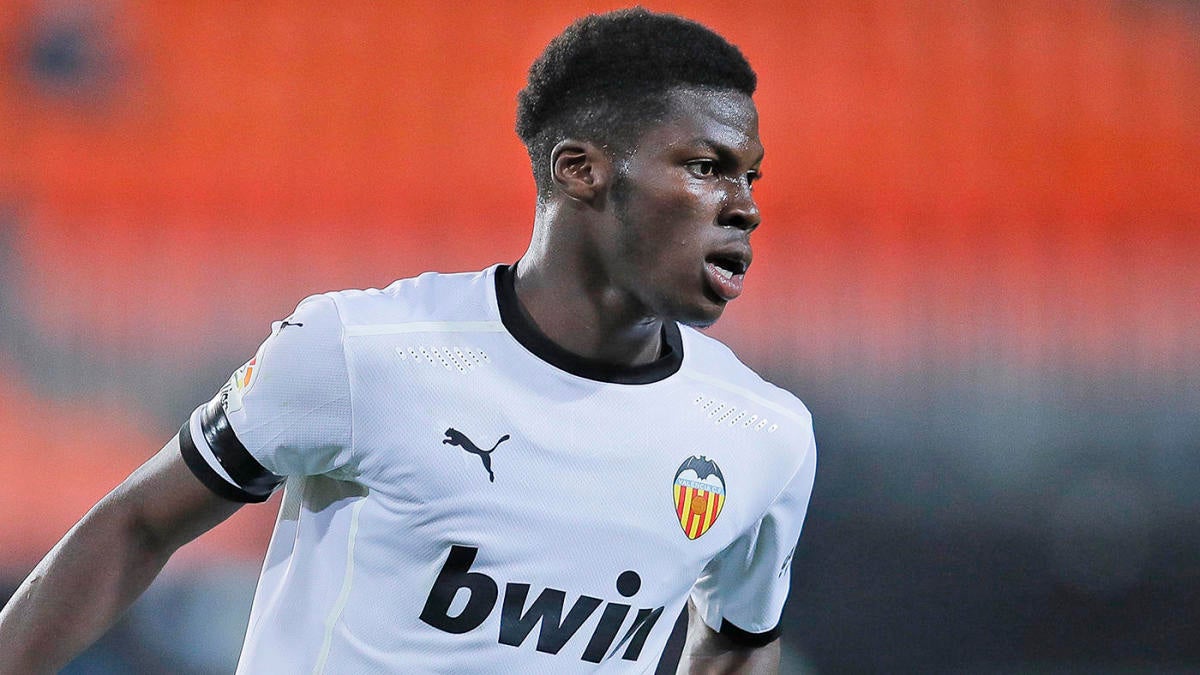 This, alongside his long-term contract with Valencia, means Musah's future is more certain. It is more stable than ever before. Yunus Musah has committed to a young, exciting generation of American players hungry to change the perception of American soccer.
With the 2026 World Cup Final set in New York City, Yunus Musah is surely hoping for a memorable return to his birthplace. While nothing is guaranteed, Yunus Musah has seized every opportunity that has come his way so far and is more than ready for whatever comes next.