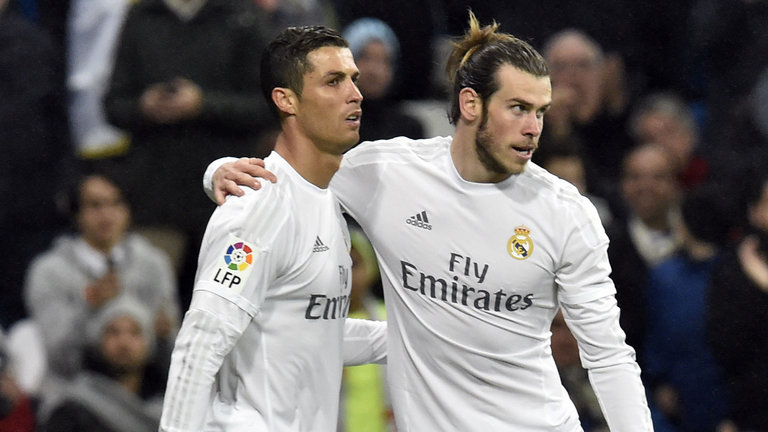 The Los Blancos have reportedly set a massive price of €200m (£175m) on talisman Cristiano Ronaldo. This means that the champions of Europe are willing to offload their superstar if a deal is matched. Ronaldo is arguably one of the greatest players to have ever graced this planet and is playing for one of the biggest clubs on the planet as well. The Portuguese winger is now 33 years old and despite still firing on all cylinders, Real Madrid will know that his days at peaking are numbered. Ronaldo is currently with Portugal and has taken his national side into the Round Of 16 for the FIFA World Cup in Russia.  However, unfortunately, Ronaldo and Portugal bowed out of the grand tournament against Uruguay in the pre-quarter-finals.
After winning his third consecutive Champions League title later last month with Real Madrid, Ronaldo put his future at the Santiago Bernabeu under heavy speculation. He spoke about his time with the Los Blancos in the past tense, "In the next few days I will give an answer to the fans that have always been on my side. It was very nice to be at Real Madrid, in the coming days I will talk about it more." stated Ronaldo.
Following French manager Zinedine Zidane's departure from Madrid, Ronaldo is desperate for a move away from the Spanish capital. And after dropping his transfer bombshell last month, Madrid is keen on letting their talisman leave in a shocking story published by Don Balon. The report claims that Ronaldo wants to exit Madrid with former club Manchester United in the hunt for their still-beloved winger.
Manchester United boss Jose Mourinho has insisted that he needs to bolster his squad if United are to challenge local rivals Manchester City for the Premiership. Pep Guardiola's side broke plenty of records as they stormed their way to the Premier League title this season but the 'Special One' is eager to get one over his nemesis.
When Ronaldo played for Manchester United the prolific goalscorer netted 118 times in six seasons with the Red Devils. Those impressive numbers allowed Madrid to swoop in for him back in 2009 for a then world record fee of £80 million. The high flying attacked has then gone on to win four Champions League titles and four Ballon d'Or individual awards with Madrid.
With Real Madrid putting a price tag of £175m on Ronaldo, there will be a bunch of elite clubs across the continent that could swoop in for the star attacker.
Ronaldo can reunite with his compatriot and former manager Jose Mourinho at Old Trafford, if he does decided to make a return to the Premier League any time soon.
Mourinho is still a big fan of Ronaldo but could face stiff competition from Ligue 1 giants Paris Saint-Germain in the race to sign Cristiano Ronaldo. The French champions broke all transfer records when they signed Neymar from Barcelona last summer and will be in the hunt for Ronaldo as well in order to win the elusive Champions League title.