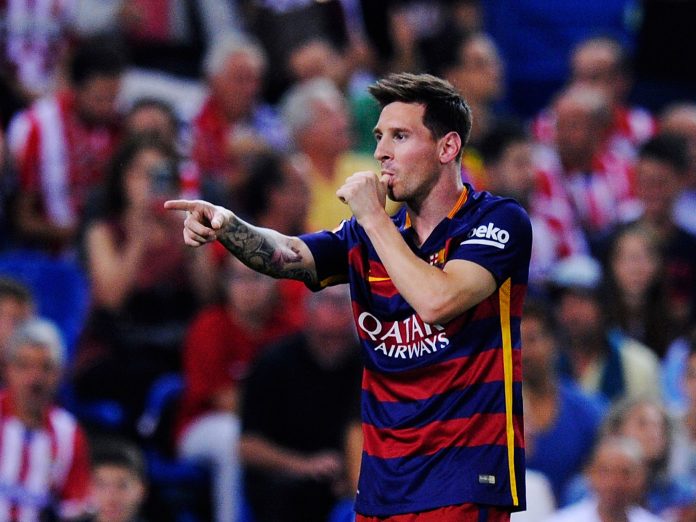 Brazilian legend Ronaldo lauds Lionel Messi as the best one of the current lot. He further named four other players he loves watching. Former Brazilian striker Ronaldo declared Barcelona talisman Lionel Messi as the No.1 player in the current scenario. He followed Messi by Mbappé, Salah, Neymar and Hazard as four others he enjoys watching the play.
What made headlines was not Ronaldo's immense liking towards the Argentine No.10 but the exclusion of Cristiano Ronaldo from his five-player list. Cristiano who has won five Ballon d'Or awards (one for Manchester United and five for Real Madrid). Despite that, he simply failed to make the cut. He was featured in his namesake's list that included the 21-year-old Kylian Mbappé but not him.
The Brazilian legend's comments were just an addition to this eternal debate between pundits, fans and also players about the best of this generation. 'O Fenômeno' (Portuguese), as fans usually call him, Ronaldo himself won three FIFA World Player of the Year awards, two Ballon d'Or awards, a UEFA Club Footballer of the Year, a UEFA Club Best Forward and a European Golden Shoe in his glamorous career. He is one of the few players who played for both the Spanish giants Barcelona and Real Madrid. This is a clear description of his experience in Spain. Ronaldo currently owns the La Liga club Real Valladolid.
While in conversation with AS, Ronaldo didn't walk away from commenting in the favour of Lionel Messi. He called him the undisputed number one not only in the present but also taking the near future into consideration.
The Best In The World?
"Messi, of course, he is number one, it is a talent that we will take 20 or 30 years to see something similar."
"I also like Salah, Hazard, Neymar, that I love watching him play, of course, Mbappe," he said.
Ronaldo also addressed the way people generally compare the Paris Saint Germain sensation Kylian Mbappé's style to that of his. While agreeing about the similarities, the 43-year-old didn't want comparisons to be a part of the football gossips.
He said, "It says a lot of people who look like me, has a lot of speed, finishes well, has great movements, hits excellent with both legs, has an incredible stride. We have similar things, but I never liked comparisons, especially between players of different generations, because the situations are different."
Just when one would start to think that Ronaldo missed the Juventus star's name by mistake or just didn't bother in a hurry, the Brazilian national opined on the evergreen Messi versus Ronaldo debate. He added his opinion and how it has divided fans and clubs throughout.
He spoke to the BBC and went on to add, "People get very tribal in all sorts of ways in life, and Messi versus Ronaldo is one of them. Often the choice seems to come down to whether you support Barcelona, Real Madrid, Juventus or whoever, which is fine – I understand that."

What Ronaldo Said About CR7
Ronaldo has mentioned Cristiano's talent at many occasions but he always ends up supporting his fellow South American.
"I am a huge fan of Ronaldo too, but if you are talking about the best player ever, there should not even be a debate that it is Messi. That is just my opinion, but it is not even close to me."
Well, a lot of top players have a difference in opinions on this matter. However, the Brazilian has made his choice it seems. He has decided which player he favours. It will be interesting to see how things develop now, with regards to their futures.