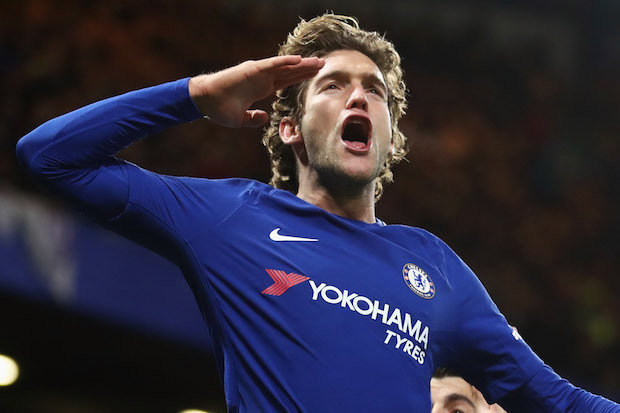 Five wins in the first five games this season has made even the most skeptical Chelsea fans optimistic. And the player who has decided more than one game, ensuring a Chelsea win is none other than Marcus Alonso. When Marcos Alonso signed for Chelsea in the summer transfer window of 2016 from Florentina, many described it as a panic buy. Two years down the line, he is considered amongst the best attacking full backs of the world. Despite lacking the pace or the physical strength of a modern-day full back, he is a regular at Chelsea with rumors linking him to some of the biggest clubs in the world.
So what makes him special? To put it simply his positioning sense is what sets him apart. You would see him score goals you'd expect only strikers to score. Take for example his winner against Arsenal. When Eden Hazard got past Lacazette and put in a cross, Alonso was at the end of it again; putting it at the back of the net, he secured all the points for the blues. Though he is great from an attacking point of view, his involvement in attacks often leaves the left side of the Chelsea defense vulnerable. But playing an able central defender like Antonio Rudiger on his side could limit Chelsea's problems. Yes, fielding him as a left back in a back four is risky but it seems Mauricio Sarri is prepared to take that risk.
Chelsea depend on him a lot and Emerson Palmieri hasn't had enough game time to challenge Alonso for a starting 11 spot. Marcos Alonso also possesses excellent set piece abilities. Having scored important goals through set pieces on more than one occasion, he has established himself as a first choice free kick taker in a team which has Willian. A lot of people find similarities between him and Real Madrid full back Marcelo and so the rumors linking him to the Bernabeau aren't unjustified.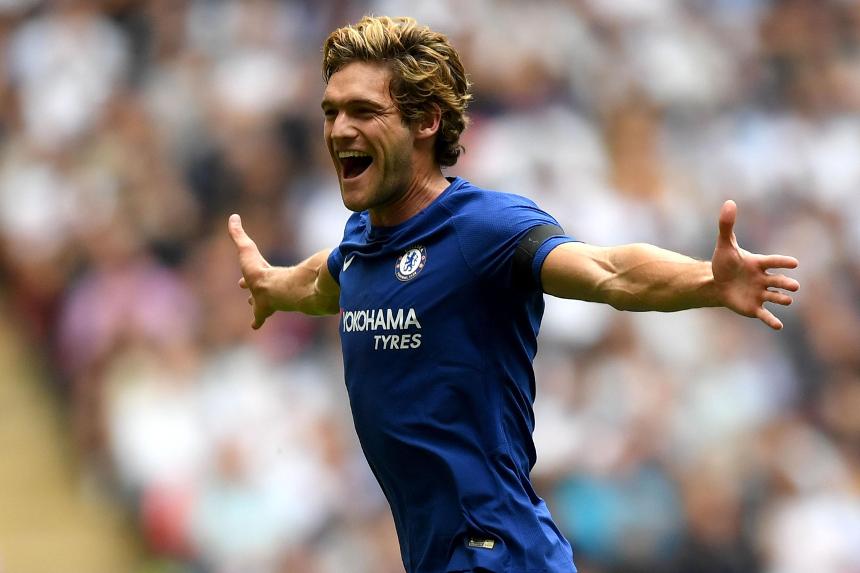 Another feather in his cap is his link up play with the midfielders and forwards who absolutely love an attacking full back. In a recent interview, Eden Hazard said, "Sometimes, he is in front of me. I said to him once, 'Marcos, I think your first target is to defend, because you play left back', but this guy don't want to listen, he just wants to score goals." Marcos Alonso's link up play with Eden Hazard and Jorginho is a sight to behold. The signs are positive. Alonso actually has been doing more defensive work under Sarri and is falling back to track wingers when they are in dangerous positions.
As long as Chelsea are winning, his defensive vulnerabilities might go unnoticed. But he must do more defensively. Big games against the Manchester clubs or Liverpool will show how much he has or has not improved. To sum it up, Marcos Alonso has abilities that a modern day winger would like to have. If he works on his defensive abilities, he can improve his game further.