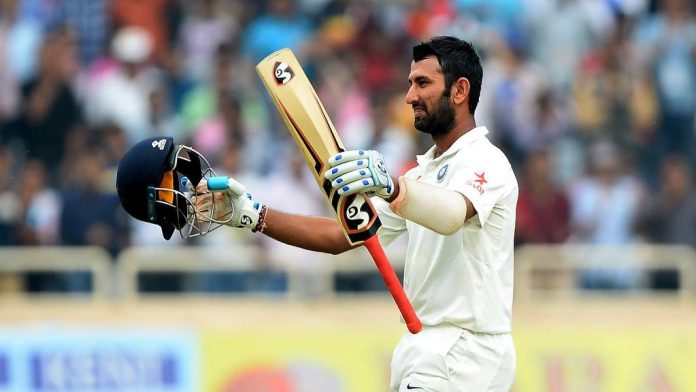 The Australia vs India Test series was a superbly fought contest between two really good sides. The games went neck-and-neck and the last two Test matches went down to the fire. Two games that ended on the final day totally lit up the Border-Gavaskar series. With that being said, an incident between Cheteshwar Pujara and Josh Hazlewood still caught everyone's attention post the match.
The Video Of Cheteshwar Pujara And Josh Hazlewood That Went Viral
There were quite a few heated rivalries going on in the series between India and Australia. However, there was one which newly emerged after an incident that happened. It was the rivalry between Cheteshwar Pujara and Josh Hazlewood.
The Indian batsman was batting to give his team a chance to win the Test match and the series. On the other hand, Hazlewood was keen on getting him out and win his team the honours. Then, this happened!!
Test cricket is a hard game…

Josh Hazlewood didn't take too kindly to Cheteshwar Pujara pulling out of a delivery 😤

The next ball he cracked him on the lid and gave him a few verbals for good measure 👀

A proper battle between two fine players 👏 pic.twitter.com/nLj8iyaj8N

— Cricket on BT Sport (@btsportcricket) January 20, 2021
Team India Had The Last Laugh Though; What A Win
Revenge was sweet for Team India later on. Not only did they win the Test match but also the series. It was a win at the Gabba for an away side after 32-long years. The contribution from Cheteshwar Pujara pushed them over the line. A lot of fans on Social Media saved him as their unsung hero too.
However, it must have hurt. The player had a lot of bruises by the time that he got out. He fought like a real soldier. He was brave and the Indian fans would have been really proud of him.
What Next For Team India Post This Emphatic Series Win?
After breaching the Aussie fortress and earning a special win, Team India will now focus on the English team. Joe Root and co. will be making the trip to the Indian subcontinent, as they look to beat the number one Test team in the world. It will be expected to be another hard-fought series.
The fans will be eagerly waiting for this battle to happen, with England having a strong side as well. Test cricket will surely be at its best once again when these two titans collide. The one good thing for Team India will be that they have a lot of their players back from injury.
Skipper Virat Kohli will be back in the team as well, after the birth of his daughter. He will be all fired up and ready to go. For that purpose, it will be a series to watch out for. It is always special when the team wins a big series away from home. Cheteshwar Pujara and co. will be remembered for a long time post this win.