The intensity of Indian skipper Virat Kohli on the field and his work ethics can never be doubted. He has always been very serious about his fitness and his fielding has always been good for the same reason. However, in recent years, Kohli has been found dropping some sitters, which without an iota of doubt, is very uncommon to his usual self. These piled up emotions of dropping sitters, maybe, is what led him to burst out in anger during the first ODI between India and England.
The Video Of The Virat Kohli Errors That Went Viral
During England's innings, England skipper Eoin Morgan hit his first delivery pretty loosely to give away an easy catch at the slip where Virat Kohli was placed. In a comic turnaround, the Indian skipper once again dropped a sitter due to the impact of his elbow off the ground. Eoin Morgan, who was probably sure that the catch would be taken, has carelessly walked past the mid-way line without having a watch at the ball.
— Aditya Das (@lodulalit001) March 23, 2021
Eyeing this opportunity, Virat Kohli tried to correct his mistake by attempting a run out at the non-striker's end. He threw the ball in that direction, but nobody was there to guard the ball and Morgan reached home safely. A frustrated Kohli was seeing shouting at his fielders for not guarding the ball.
Twitterati has erupted of this video that got viral on social media. They have got varied opinions on Kohli's behaviour
England won the toss and elected to field first at the MCA stadium. Opener Rohit Sharma gave away his wicket early at a score of 28(42), but his partner Shikhar Dhawan mustered a great partnership with skipper Virat Kohli. The fans were expecting another opening partnership between Virat Kohli and Rohit Sharma today, but the availability of Shikhar Dhawan hindered that possibility. However, the fans won't mind that much as Dhawan went on to give a cracker of a performance.
The left-handed batsman missed on his century by just two runs and scored 98 off 106. Although Ben Stokes could stop Dhawan from making his century, the damage was done by then. Virat Kohli also scored a staggering 56(60) to complement Dhawan's innings.
What Next For Team India In This Series After Taking The Lead?
When the Kohli-Dhawan partnership ended, Shreyas Iyer came in to bat only to depart too soon after scoring one run.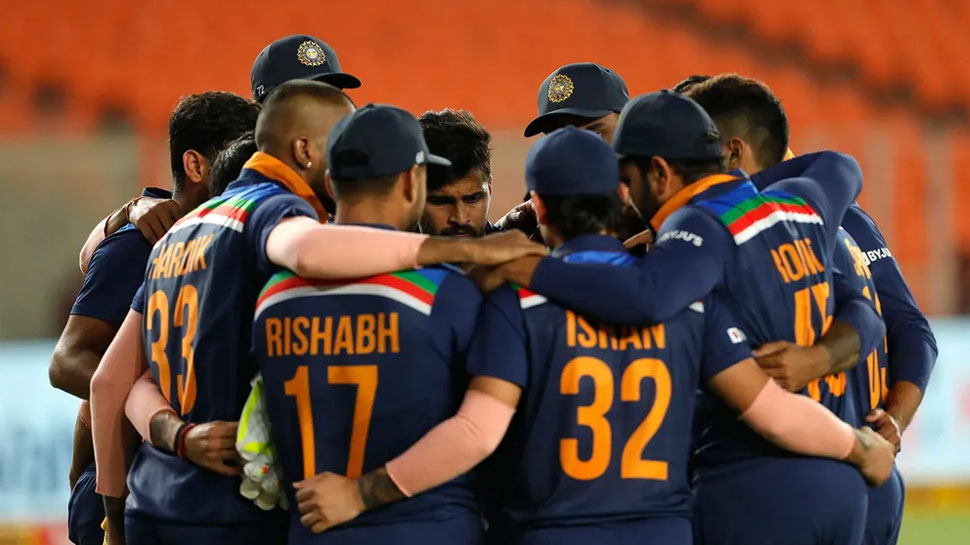 The partnership of KL Rahul and Debutant Krunal Pandya then put up a show. Both the batsmen had something to prove. One was playing his debut ODI match, whereas the other had just been dropped out of the T20 squad. Both the players went on to score their half-centuries to help India reach a respectable score of 317.
Ben Stokes was the only impressive bowler in England's bowling unit. He managed to pick up three big wickets.
Coming on to chase, England started off pretty well. The 100-run opening partnership between Jason Roy and Jonny Bairstow made it look like England would have a walkthrough.
Despite that, the batting in the middle failed them in the first ODI. Debutant Prasiddh Krishna had something else In his mind. After he picked up Jason Roy's wicket at 46, there was no stopping the young pacer. He went on to take 4 big wickets in his debut ODI match for India and turned the tables in their favour.