Luciano Spalletti has now claimed that 23 year old centre-back Milan Skriniar is worth £100m, as per the recent reports, after his team's draw against Barcelona in the Champions League. The Inter Milan man has been a target of the Red Devils, who themselves did quite well, as they beat Juventus 2-1 in the reverse fixture at Turin. However, with such a high price suggested by the manager of his current club, Jose Mourinho and Manchester United might have to reconsider now whether they wish to sign the Slovakian international or not.
If such a high price tag is put on one of their defensive targets, it might force them to look elsewhere for a better option (wrt pricing), as they might not be sure about spending such a huge fee. It is quite evident that the team is in need of more quality stars that can fortify their back-line, if they wish to win big titles.
They have done a decent job under Mourinho so far, though the start to the current campaign has had it's ups and downs. There was a point when the Portuguese manager was about to be sacked and it seems that he might have secured his job at The Theatre of Dreams for the recent season, with his team's comeback against Juve proving to be a real boost for the Manchester based side.
However, players like Erik Bailly, Phil Jones and others have failed to make an impact and Mourinho would know that he needs more defensive reinforcements in the days to come, if he wishes to make a positive impact and win titles. Due to this, it could be the right time to go for it and push for more signings in the New Year, though he may now look at alternatives to bring in rather than this one star.
An offer from United would surely tempt most players into saying yes, though the kind of money that the boss of the Serie A giants has now suggested, surely seems too much. They have had a lot of players on their radar and it is high time to spend those big bucks and get in some top stars.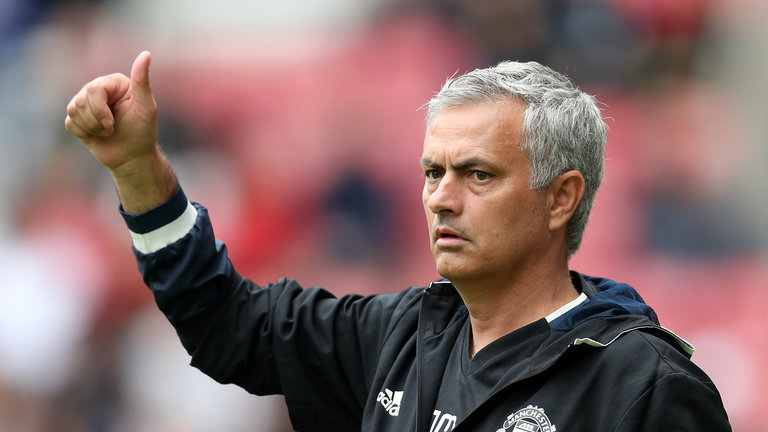 Despite that, the main problem would be that both Barcelona and Real Madrid are also interested in acquiring his services. Due to this, a tough battle might eventually take place with regards to the player's transfer. A transfer saga could be on the cards, with all these top European giants spending big amounts of money to sign him.
It is still not certain which team will be actually able to add him to their squad, though the fact that such top clubs are interested, can mean that his price will surely go high. The manager has tried his best to help his side cash in on his services, if he does indeed leave. Whether it works out or not in the days to come, remains to be seen, though this is surely a story to watch out for.