According to the latest reports, Liverpool manager Jurgen Klopp has revealed that the club's 2014 title heartbreak seems to have been forgotten after the win over Chelsea in the Premier League on Sunday. The Reds moved back to the top of the table as goals from Sadio Mane and Mohamed Salah earned the Reds a crucial three points against the Blues.
Jurgen Klopp's Liverpool is currently having their best season in the Premier League ever since the club formed back in 1892. The Reds sit at the summit of the Premier League table and are two points ahead of second-placed Manchester City. Although Pep Guardiola's Manchester City still have a game in hand, Liverpool has done extremely well to remain in contention for the Premiership.
Last season, Manchester City broke multiple records as they stormed their way to the Premier League title, amassing a staggering 100 points in the process. Liverpool is ensuring that this title race will go right down to the wire. If Manchester City wins all their games from now until the end of the season, they will be crowned champions of England but Liverpool are piling the pressure on for a potential collapse.
The Story Of The Match; An Intense Game Between Two Top Sides
The Blues had spoilt the party for Liverpool back in 2014. That was when club captain at the time Steven Gerrard slipped at a crucial moment. It managed to give the Reds heartbreak. They lost the title from then onwards to Manchester City during the final few games of the season. This was after leading the pack for quite some time.
Sadio Mane's header and a wonder goal from Mohamed Salah kept up the momentum in the title run, relaxing the nerves of the Anfield faithful. Speaking after the game Liverpool boss Jurgen Klopp stated that it was quite an amazing performance from his side, "What we did today to win that game was amazing. We tried, created, passed and shot – we did pretty much everything today was very, very important because Chelsea is so strong. We just need to play our game. We have to collect as many points as possible. What have we got now, 85? So we can get to 97 let us try.  Why not? If that is enough, perfect. If not we can not change anything."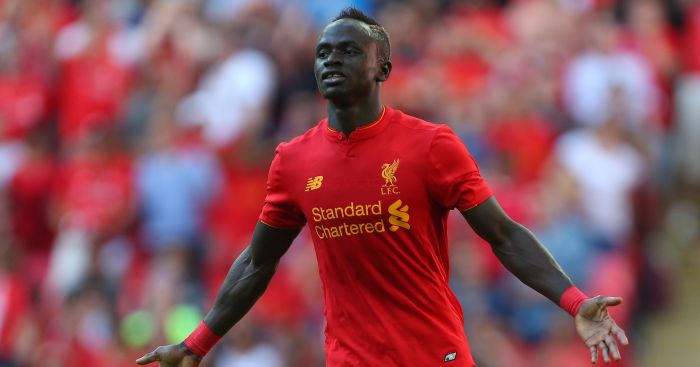 What Did Manager Jurgen Klopp Say After The Match?
There was a small thought that the same situation might occur on Sunday. THis was when Scottish left-back Andrew Robertson stumbled on the ball. However, it didn't cause anyone any damage the 51-year-old German went on to explain, "On this point, we can finally close the slipping book. Robbo slipped and nothing happened, ok so it is finished."
Three minutes of bliss at Anfield ? pic.twitter.com/ahZcNj62Bv

— B/R Football (@brfootball) April 14, 2019
Klopp also praised his goalscorers for netting at important junctions in the game. Also, as well as an overall team performance from his boys: "Salah's goal, it blew me away…I was lost for words. I saw it really well, it was in my line. I was the first person in the stadium to know it was going in. I said as soon as he hit it, the ball would go in. It was an outstanding finish. But the first goal by Sadio Mane was an outstanding goal too. Such incredible teamwork. Do not want to minimize Mo's goal, a brilliant goal, world-class. But I loved the first goal too. It was a brilliant goal in all departments."