The newly appointed Blues boss, Thomas Tuchel is clear about the challenging job he has taken in hand at Stamford Bridge, saying it is a club that plays to win trophies. Chelsea sacked Frank Lampard after a series of poor performances since November, which resulted in the club being at ninth (now sixth) in the Premier League standings.
That is way below the standards of the west London outfit and it is no surprise. Blues spent more than £220m in the summer to fulfil Lampard's wish list to strengthen the squad. Plenty of new faces joined the very young and inexperienced Blues squad who finished fourth last season.
Thomas Tuchel is delighted to take this job; as he told the club's website:
Improvements from the last campaign were the minimum criteria but Lampard's tactics failed to do so. Former PSG manager Thomas Tuchel said he has the greatest respect for the Chelsea legend and is delighted to take one of the toughest jobs in Europe.
"I would like to thank Chelsea FC for their confidence in me and my staff. We all have the greatest respect for Frank Lampard's work and the legacy he created at Chelsea. At the same time, I cannot wait to meet my new team and compete in the most exciting league in football.

"I am grateful to now be part of the Chelsea family – it feels amazing!"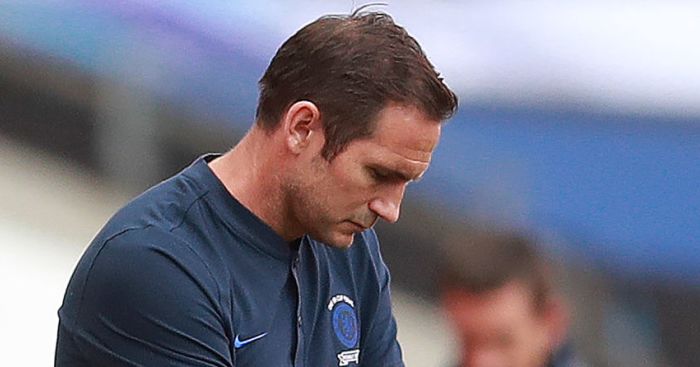 Chelsea director Marina Granovskaia added. "It is never easy to change the head coach in the middle of the season. We are very happy to secure one of Europe's best coaches in Thomas Tuchel. There is still much to play for and much to achieve, this season and beyond. We welcome Thomas to the club."
"The title charge is almost out of our hands" – Tuchel
There is a big gap of 11 points between the table-toppers Manchester City and Chelsea. Halfway into the season and Tuchel believes the title charge is almost out of their hands. The only hope for silverware this season is in the FA Cup and the Champions League. Blues will play La Liga toppers Atletico de Madrid this month in the round-of-16 stage of the Champions League.
"What I like now and why I am very positive about it is that I am absolutely self-aware that this is a thing to improve and to be also more relaxed and not to be too stubborn in my beliefs."

"If you are signing for Chelsea you are signing for the hunger of titles. You are signing for being competitive in every competition you play. I am totally aware of that.

"I am here to challenge for every trophy we play for. Realistically this year it is the Champions League and the FA Cup, to speak now about the Premier League title is not realistic.
"The club makes this very clear in the end — at Chelsea, it is about results.
"It is about results for us as managers. We always try to bring in performance. To improve players, increase their value but I am very realistic, I am in a club whose DNA it is to win and go for trophies."
Where do you think will Chelsea finish this season?