Former India opener Gautam Gambhir feels that Sanju Samson's inconsistent show with the bat is hurting him in the long run. Samson yet again kicked off the 14th season of the Indian Premier League with a bang. He scored a sensational century in the first match but failed to carry on with the momentum in the upcoming matches. Gambhir feels that Samson's mindset issue is the cause of his inconsistent show with the bat.
He is not the first person to criticize the Rajasthan Royals' skipper. Previously, Sanjay Manjrekar had done the same as well. Based on Sanju Samson's domestic record, he had called the player out. He was of the belief that the player needs to improve his record and technique, along with temperament. That is if he wants to make it to the grand stage consistently and be there for a while at least.
What is the issue that Gautam Gambhir now wishes to highlight; can Sanju Samson overcome it?
Gambhir pointed out an issue in Samson's inconsistency and stated that the Keralite always kicks off the tournament with a big score. However, then his run-scoring graph goes on a decline. Samson scored a brilliant 119 in the first match of IPL 2021, but since then his scores have been 4,1 and 21 in the next three matches respectively.
In a conversation during ESPNcrincinfo's show, Gambhir said that great players such as the likes of Rohit Sharma, Virat Kohli, AB de Villiers etc back up their 90's with a 30 or 40 in the next match. However, Sanju Samson either plays a big knock or goes out for a cheap.
"If you look over the last many IPLs, consistency is an issue. He starts very well but it's either nothing or everything. So your graph shouldn't fluctuate this much. A good player's graph always remains in the middle. If you look at Rohit Sharma, Virat Kohli, or AB de Villiers, who are all brilliant players, if they make 80-odd runs they don't score 0, 1, or 10 in the next few innings but contribute with a knock of 30 or 40-odd runs. But if you look at Sanju Samson's graph, either he scores an 80-90 or nothing at all. If there is so much fluctuation then somewhere it's an issue of the mindset."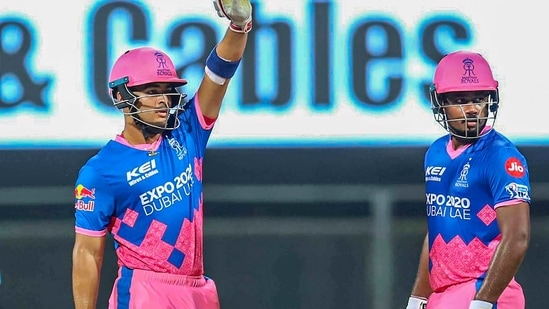 Sanju Samson is facing this criticism after people started analyzing his run-scoring pattern. In the IPL in UAE last year, he kicked off the tournament with two scores above 80, but then could only end up scoring 375 runs in the tournament. Cricket experts around the world have praised Samson's batting talent, but he is facing issues while scoring those runs consistently.
The former India opener further said that Samson should change the way he thinks about his batting and should be able to adjust to the change in the playing conditions and game situations. The Rajasthan Royals captain should play according to the match situation and should be able to change his gears as per the situation.