The BCCI had to postpone the ongoing Indian Premier League (IPL 2021) season amid the coronavirus pandemic. The 14th edition of the Indian Premier League (IPL) kickstarted on April 09. Till now we have witnessed 29 matches. However, in the last few months, the COVID-19 cases have alarmingly risen all over India. Hence, the BCCI had to take this decision.
England Cricketer turned commentator Kevin Pietersen felt heartbroken after BCCI had to postpone the IPL due to the alarming rise in cases in India.
India has fallen under the grasp of the second wave of this deadly virus. Daily cases are rising rapidly and the death rate is increasing. Pietersen was part of the commentary panel during the IPL matches. He has expressed his grief through his recent tweet. Pietersen has asked the Indian people to stay strong in these tough times and wait for this pandemic to end.
After BCCI postponed IPL 2021, Pietersen wrote in his Tweet as a tribute to the country of India and his fans on Twitter-
India – it's heartbreaking to see a country I love so much suffering! ?

You WILL get through this!
You WILL be stronger coming out of this!
Your kindness & generosity NEVER goes unnoticed even during this crisis! ??#IncredibleIndia ❤️

— Kevin Pietersen? (@KP24) May 4, 2021
All of these started when BCCI had to reschedule the match between Kolkata Knight Riders (KKR) and Royal Challengers Bangalore (RCB). Two KKR players Varun Chakravarthy and Sandeep Warrier were tested positive for COVID-19. Wriddhiman Saha and Amit Mishra also tested positive for this virus.
Few members of the Chennai Super Kings were also found COVID-19 positive. BCCI and the IPL Governing Council took this decision in a recent meeting between them. They did not want to put any lives at stake for the sake of the tournament.
The BCCI said that it does not want to compromise with the health and safety of the players, support staff and all those who are involved in the IPL. CSK also took the decision to pull out of the match against Rajasthan Royals on May 5, Wednesday.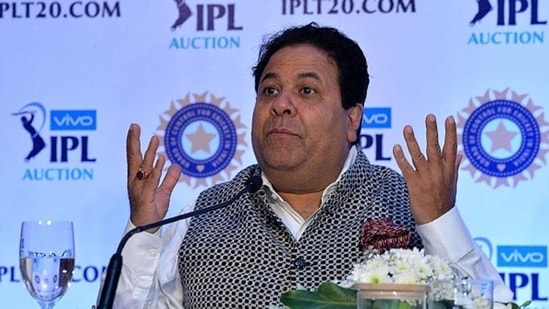 BCCI said that through this IPL they tried to cheer the Indian people in these tough times. However, now it is important that the players safely return to their families and their loved ones to spend time with them in these challenging times.
"The BCCI does not want to compromise on the safety of the players, support staff and also the other participants that are involved in organising the IPL. It is confirmed that CSK also pulled out of their match against the Rajasthan Royals on Wednesday, the 5th of March. This decision has been actually taken keeping the safety, health and wellbeing of all the stakeholders in mind.
"These are really difficult times for one and all and we know that. Especially in a country like India. While we have been trying our best to bring in some positivity and cheer, it is also imperative that the tournament is now suspended due to the circumstances. Everyone gets to go back to their families and loved ones for now, in these really trying times."