Euro 2020 has now reached its business end as England vs Italy at Wembley in the finals of the tournament later tonight. With both sides having some renowned players, fantasy owners now have to make some tough but risky decisions.
Here are five differentials you should have to up your rank in the last matchday of Euro 2020:
1) Bukayo Saka
The 19-year-old Gunner has emerged as one of the brightest stars in this tournament, with a MOTM performance against the Czech Republic and an assist vs Denmark, Saka has been consistent throughout the tournament. With him starting in most of the games for the three lions, being benched will not be a worry for his fantasy owners. Owned by just 4%, he tops the list when it comes to differential players for this match. One to watch as the right-winger will be looking to score Infront of his home crowd.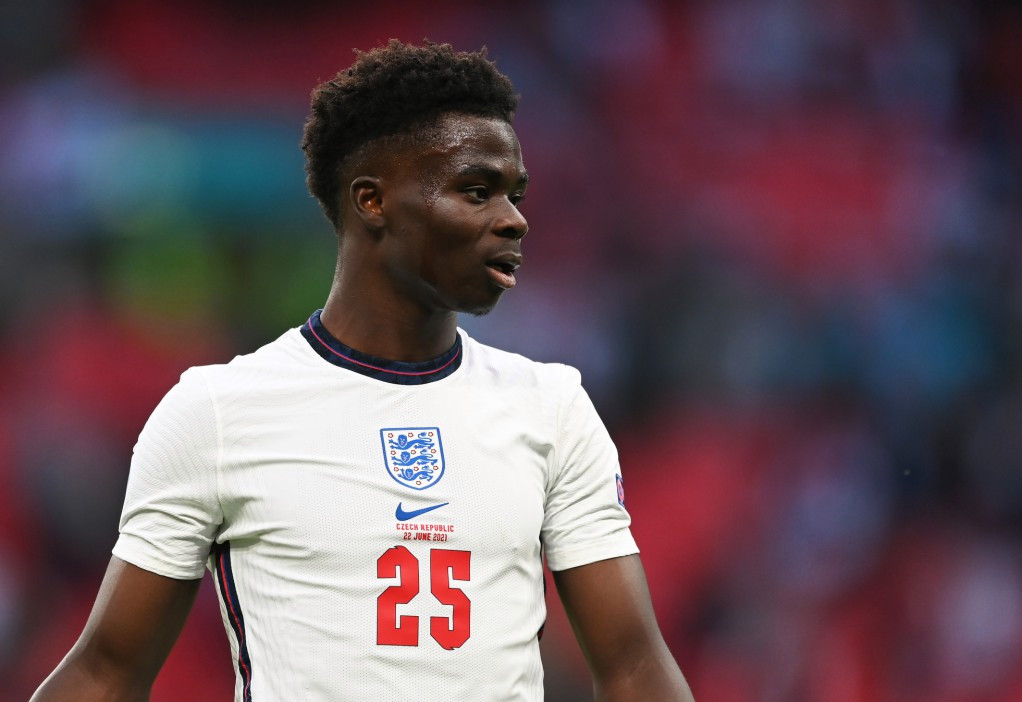 2) Marco Verratti
Arguably one of the best midfielders in the world right now is Marco Verratti. Even after missing the first two matches for his nation, Verratti was up and running in the first game he played vs Wales. Bagging up 2 assists in this tournament, he will be looking to get more tonight as he plays his first Euro final. Owned by only 6%, Marco goes into this game as a massive differential, even though he isn't the most attacking midfielder he still manages to get assists in crucial stages for his team.
Watch: This Indian Cricketer Was At The Euro 2020 Semis; Watch Who
3) Kyle Walker
A consistent starter in Southgate's XI is Kyle Walker. The right-back has been phenomenal throughout the tournament, keeping 3 clean sheets in 4 matches. Along with defensive returns, Walker also is highly involved in England's attack. Playing as a right-wing-back at times when needed, he has the potential to get an attacking return as well. Earning 26 points in just 4 games is an understatement for a player like him, who has the potential to score even more points. Is a good differential if you want someone other than Shaw and Maguire in the English defence.
4) Emerson
With Spinazzola injured for months, Emerson is a nailed starter in the Azzurri side. The player put out a remarkable performance against Spain in the semi-finals, helping his nation reach the finals. He got subbed off at 70' which got him points for keeping a clean sheet as Spain scored after he went off, Emerson came very close to scoring as he hit the woodwork too. The right-back made some good runs inside the opponent's box, owned by only 9% Emerson is a good differential in the Azzurri defence.
5) Kalvin Phillips
Another English player that makes it to this list is the defensive midfielder from Leeds. Another nailed star in the Three Lions, Kalvin has surprised everyone in the Euro 2020. A MOTM performance in the first game against Croatia. That is where he got an assist.
Even though he is a defensive low-lying midfielder, he is highly involved in set pieces. An alternative to Kalvin can be Jordan Henderson who has scored once coming off the bench, but fantasy owners don't have to worry as they can make changes after the lineup is out.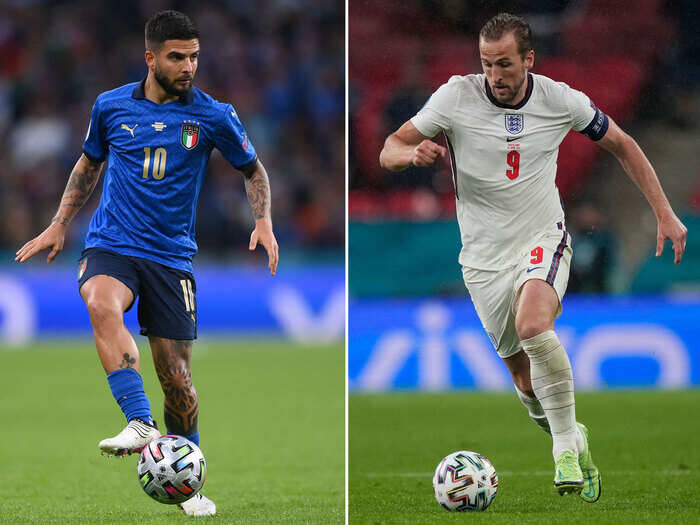 England vs Italy Captain choices:
Some obvious and well-known captain choices for the big match tonight are Harry Kane, Lorenzo Insigne, Federico Chiesa, Luke Shaw and Raheem Sterling. The fans can pick anyone out of these and hope for the best. The players have been firing for quite some time now. Let's wait and watch, which one of them delivers on the big-match day.