Barcelona is in the mood to get some serious business done in the current transfer window. They have been facing a financial crisis over the last few months. A crisis that the club has been trying to resolve for quite some time. Despite that, they have been really ambitious since the start of the transfer season.
It has been a different Barca side trying their best to push deals. The two main objectives of the club were to add new talented stars and to reduce the wage bill. They have more or less been able to do both, though it was recently confirmed that their talisman Lionel Messi would be leaving the club.
The Latest Update On The Future Of Former Manchester City Man Sergio Aguero; Who Just Joined La Liga Giants Barcelona
Barcelona signed Sergio Aguero from Premier League giants Manchester City, as they looked to add more quality up front. The deal didn't cost them a penny and helped them reduce their growing wage bill. Keeping that in mind, the recent news about the Messi exit, shook things around a bit.
There were some accounts on Twitter clearly suggesting that Aguero wasn't happy at all. He was not happy with some of the details of his deal with Barca being changed at the last minute. There were also claims that he was already considering leaving the Nou Camp.
Below is a Tweet by a Barcelona fan that highlighted the same and got the fans talking about the incident-
??| Sergio Agüero wants to LEAVE Barcelona this summer. His lawyers are reviewing the terms of his contract and the player is 'very angry' after Lionel Messi's departure.@beteve [?] pic.twitter.com/9biaqhKN8c

— Managing Barça (@ManagingBarca) August 6, 2021
Well, this could be a real major turn of events for the club from Spain. The Catalan giants were keen on getting rid of some of their other stars, not Aguero. However, they may not really have a major say in this matter now.
There have been very rare instances where such a thing has happened before. A player joining one club, only to move to another without playing a single match in the same transfer window. This could be such a special case. Despite that, the faithful at the club will be keen on making things better and working on the relationship between the various parties involved in this matter.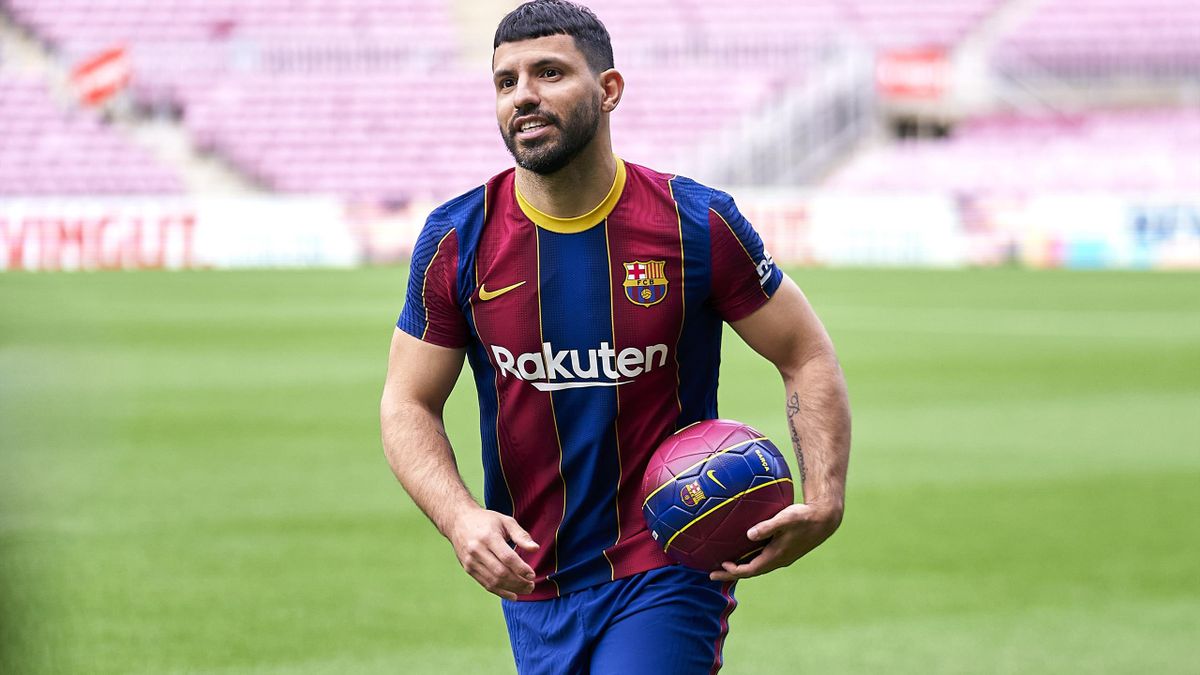 Sergio Aguero has been one of the best strikes across Europe in recent times. He has scored goals for fun in the top flight of English football and his conversion rate is untouchable. With that being said, it will be a big call for him to take too. The player still has ambitions and wants to play at the best level.
He will only be interested in Barcelona can convince him to stay and that the project isn't done yet. That will be a tough ask in itself. However, let's wait and watch whether the job of keeping him, can be actually done or not by the management at the club.