The Shardul Thakur Story- In the fourth Test at The Oval, India thrashed England by 157 runs to take a 2-1 lead in the series. While it was a team effort with individual contributors, all-rounder Shardul Thakur's brilliance with bat and ball was the most memorable moment of the five-day Test match. Thakur was primarily added to the team to provide extra batting depth, and he delivered by striking two crucial fifties.
If his first fifty helped India to a reasonable first-innings total of 191, his second fifty helped India set a challenging goal of 368 for England to pursue in the fourth innings. Thakur was also effective with the ball, taking three wickets in the game.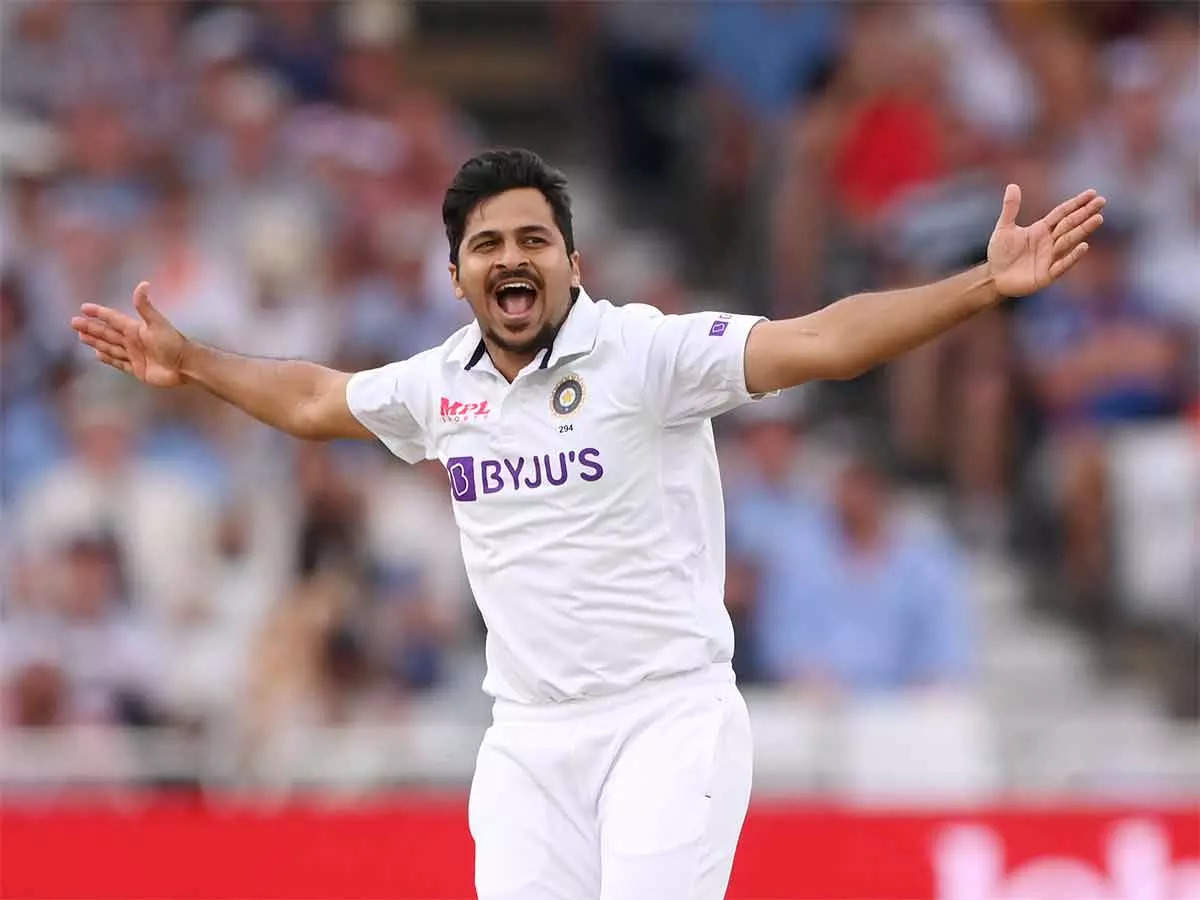 India has failed to find a fast-bowling all-rounder who can win matches with both bat and ball since the legendary Kapil Dev retired in the early 1990s. Irfan Pathan, Sanjay Bangar, and, more recently, Hardik Pandya and Shivam Dube have all played the seam-bowling all-rounder role.
Pathan made his name as a bowler, but he subsequently became known for his batting abilities as well. He was also nicknamed the "next Kapil Dev" and is well aware of the immense burden that comes with such a title. He also talked about Shardul's potential as an all-rounder.
"We have to be astute enough to handle him well. That is to say, we do not add to his pressure by elevating him from No. 8 to No. 7. Right now, he's proving to be a capable and versatile lower-order batter. At the top level, he's a very, very good No. 8 batsman," Pathan told the Times of India.
Irfan Wants Shardul Thakur To Grow As A Cricketer And All-Rounder
"It is not only about No. 7 in modern cricket. You will need a good batsman and a match-winner at No. 8. You might not need a top-quality all-rounder at No. 7 if you have Shardul at that spot. Allow him to adjust to his new position and improve before applying pressure. Do not put too much pressure on him since he may not be ready to bat at No. 7 yet. You must use caution in this situation. Allow things to continue as they are for the time being. Give him more matches at No. 8. Allow him to develop as a cricketer."
Irfan Pathan went on to say that, before dubbing Shardul as an all-rounder, people should recognise his contribution to the squad during his brief Test career.
"He is a physically fit player who has performed admirably for Mumbai in first-class cricket. Has attempted to give as much as he can whenever he has played for India. This is the type of cricketer you want in your squad. He may go for some runs, and his bowling can be inconsistent since he is an aggressive speed bowler who strives to take wickets. That is his attitude. He appeals to me. Before playing for India, he had a lot of first-class cricket experience. It is not as if he is only an IPL product."