Anushka Sharma's Birthday: Virat Kohli, the former India captain, sent a sweet greeting to his wife, acclaimed Bollywood actress Anushka Sharma, who celebrated her 34th birthday today (May 1).
Announcing Anushka's birth on his official social media accounts, Kohli expressed gratitude to the almighty. In addition, the talismanic run-scorer said that he couldn't fathom his life without his partner.
Anushka Sharma's Birthday: Virat Kohli posted a handful of photos on Instagram, along with the caption:
"Thank god you were born ❤️. I don't know what I would do without you. You're truly beautiful inside out ❤️. Had a great afternoon with the sweetest folks around 😃 @anushkasharma."
Thank god you were born ❤️. I don't know what I would do without you. You're truly beautiful inside out ❤️. Had a great afternoon with the sweetest folks around 😃@AnushkaSharma pic.twitter.com/JxGEnBtHXW

— Virat Kohli (@imVkohli) May 1, 2022
A small group of Royal Challengers Bangalore (RCB) players and their families joined Kohli and Anushka Sharma for the momentous occasion.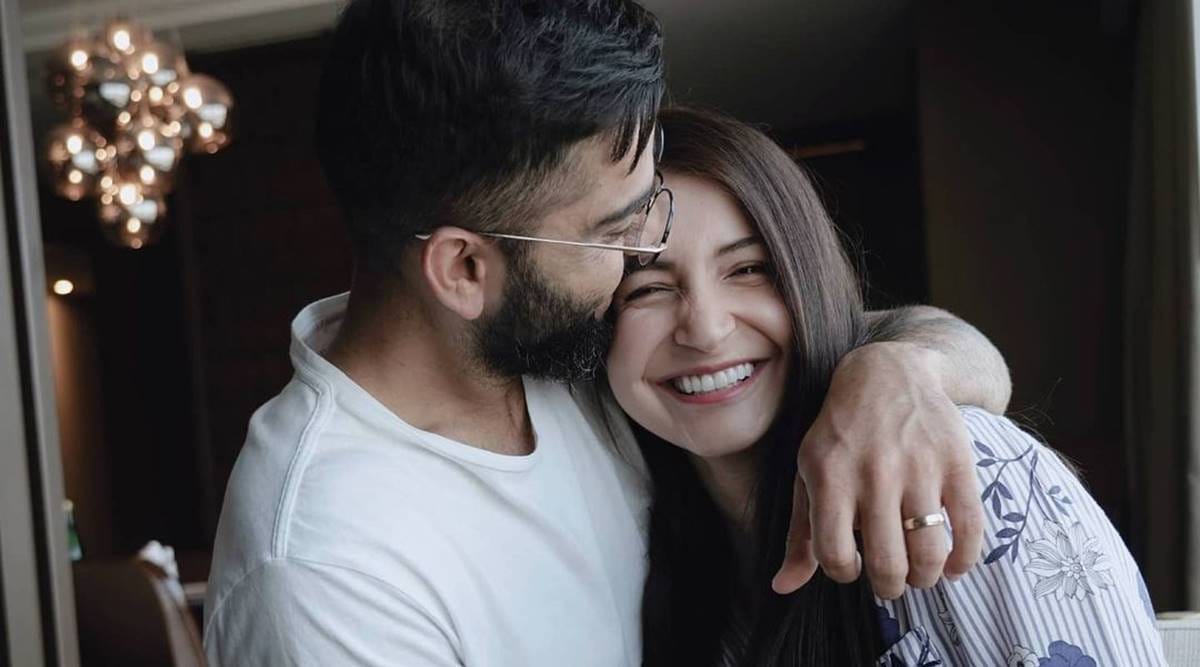 In addition, both of them are in the Indian Premier League (IPL) bio-bubble in Mumbai. Anushka has even attended a handful of Royal Challengers Bangalore matches this season. Speaking of his on-field performance, Virat Kohli showed indications of regaining his much-needed form in RCB's previous encounter against Gujarat Titans (GT). He scored a half-century. But he was unable to lead his team to victory in the match.
The Royal Challengers Bangalore scored 170 runs on the board, riding on Kohli's 53-ball 58. But it wasn't enough as the Titans knocked down the target with three balls left in the innings.
RCB vs GT Live Update: "He needed it," as Sunil Gavaskar said about Virat Kohli's innings against Gujarat Tigers (GT)
In the wake of a few lacklustre performances, the former Indian skipper found his groove against Gujarat.
Sunil Gavaskar, a renowned Indian cricketer, saw Kohli's performance and predicted that the 33-year-old would benefit from it in terms of regaining his confidence.
Gavaskar stated the following when appearing on Star Sports:
"He needed the knock. RCB wanted him to get the knock, too. Getting started and earning a fifty is a good sign for the rest of your matches. Your star performs well. That too with the ball being struck cleanly and the feet sliding into place smoothly. It is an inning that will help you gain confidence. Absolutely, as far as the RCB is concerned, they will be very, extremely satisfied."
When the Royal Challengers Bangalore (RCB) take on the Chennai Super Kings (CSK) the following Wednesday in Pune, Kohli will attempt to capitalise on the situation and deliver match-winning innings.
The IPL 2016 season saw Kohli begin with 15 innings. Thus, scoring a modest 123 runs in the Powerplay but being removed just three times in the innings that followed. In the Indian Premier League 2016, his strike rate for the first 20 balls of the innings was an unimpressive 119. In the middle overs, Kohli raised the pace. He scored at a strike rate of 150. Moreover, he laid the groundwork for a successful attack in the last overs of the innings. 
Kohli blasted a quarter of his record run aggregate of 973 in the death overs of the 2016 season, at a strike rate of 220 runs per over. Moreover, technical skill, running between the wickets, physical endurance, and physical power were all used to create an anchor batting performance of the highest calibre. There was consistency throughout the innings.