SRH vs RCB Live Update: Gary Stead is looking forward to seeing what Kyle Jamieson receives as a result of his decision to opt out of the IPL 2022 after his stint with the Royal Challengers Bangalore in the IPL 2021. Jamieson will be on hand to support the New Zealand squad when they face off against England in a three-match series later this season.
The New Zealand Black Caps will go to England for a Test series beginning next month. Jamieson is now training with the team in Auckland, New Zealand. That is not the case for several of his colleagues. They are now competing in the Indian Premier League.
Kyle Jamieson opted to skip IPL 2022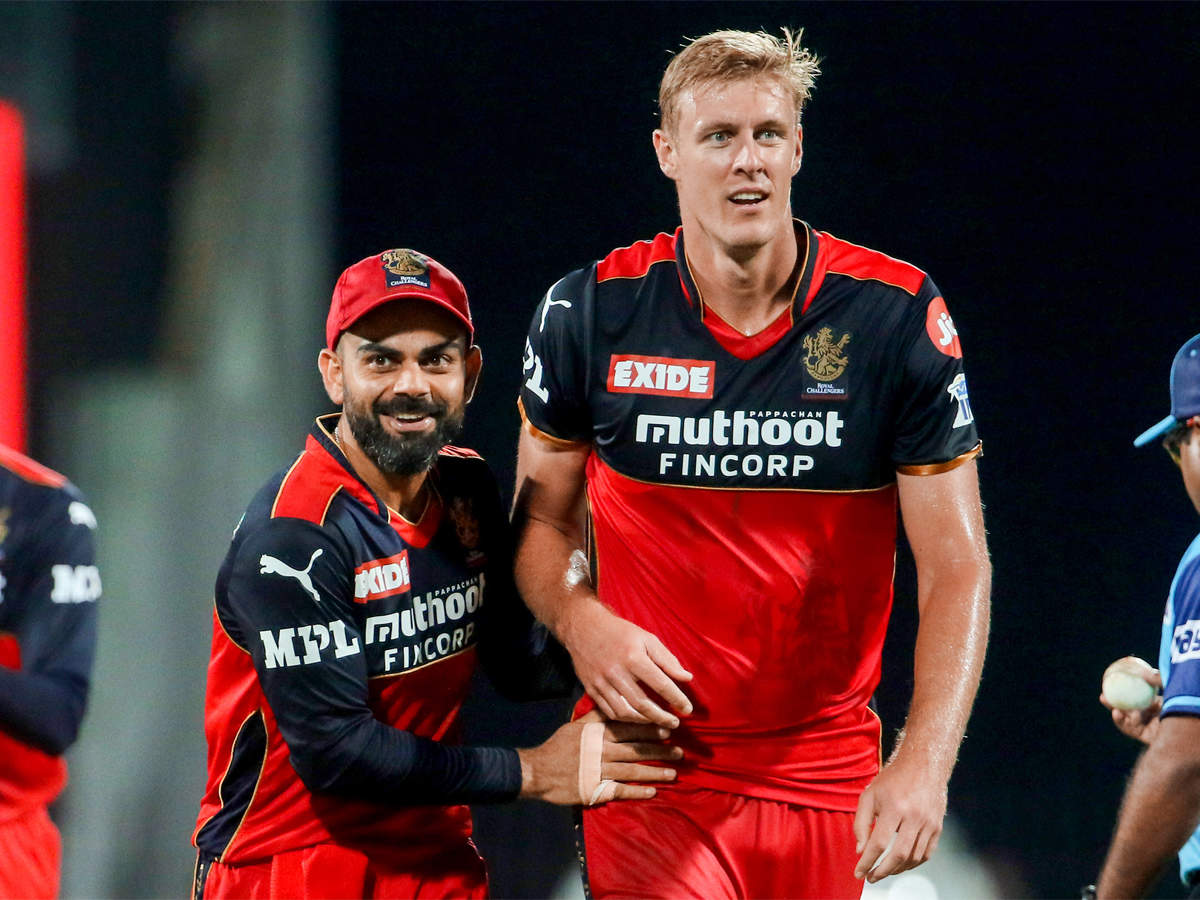 Jamieson was signed by RCB last year. But he chose to sit out of the league this year. He wanted to spend more time with his family and work on his skills at the same time. For this reason, he elected to play the Plunket Shield in March-April 2022, followed by an ODI series against the Netherlands in April-May 2022. He chose this instead of joining his New Zealand captain Kane Williamson and other colleagues, including Daryl Mitchel, Trent Boult, Devon Conway, and Tim Southee in IPL 2022.
"As a cricketer, I believe it's a daring step for someone Kyle's age (27) to undertake. But he's certainly gained some valuable experience in the process and identified the specific skills he needs. He hopes to represent New Zealand in all forms if at all possible. But test cricket, which he considers to be the pinnacle of the game, is very important to him. I commend him for prioritising what he believes are the most important things for him to achieve to play test cricket," Stead was cited as saying by Stuff.co.nz.
At the present, Kyle Jamieson seems to be in good shape and has a lot of energy: Gary Stead
"I believe he'll be the first to admit that he simply didn't feel quite right last year. It might have been due to a workload problem as well. After all, we won't know for sure until we meet him in person. He's taken a little vacation from work. He seems to be in good shape and powerful at the moment. I'm looking forward to seeing what he can provide," Stead said.
After a strong start to his Test career, Jamieson continued to impress with his wicket-taking abilities throughout the World Test Championship. It saw him take wickets against India, Pakistan, and England. The matchups against India and Bangladesh were particularly difficult, although he recovered his form against the latter.
The Royal Challengers Bangalore ended their losing skid with a convincing 13-run victory against the Chennai Super Kings on Wednesday in Pune. Thus, ending their three-match losing trend. With the victory, RCB moved into the top four of the IPL 2022 points table. They are now positioned behind the Gujarat Titans, the Lucknow Super Giants, and the Rajasthan Royals (in that order). After suffering a hat-trick of losses, just when it seemed like RCB's season was ready to come crashing down around them, a magnificent triumph by tying down CSK came at the perfect moment.